Review: The Conrad Hotel, Dublin
Overnight stays in Ireland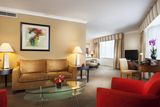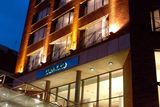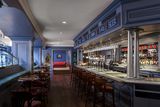 Named after Mr Hilton himself, this is one of Dublin's most overlooked five star establishments; but in terms of location, just off St Stephen's Green, it really shouldn't be.
HIGHLIGHTS:
Location, location, location is the most obvious highlight. A stone's throw from the best shopping in the country and picturesque walks through the Green, it's just spot-on for a weekend break in the city. It's also within walking distance from leafy Dublin 4 and its quieter bars and restaurants. A major plus is the recent addition of Alfie Byrne's, a craft beer bar run by the folks from Galway Bay brewery. It's a refreshing change from the norm in a five star hotel, with its pool table, beer cocktails and relaxed vibe.
LOWLIGHTS:
The decor is pretty old fashioned, and it just doesn't have the luxe feel of its competitors around the Green. While comfortable and cosy, the rooms haven't got that wow factor.
CONCIERGE'S CHOICE:
Alex restaurant on site does a great Surf'n'Turf and delicious desserts, but stepping outside is recommended in Dublin. Nearby Forest Avenue's ever-changing tasting menu is highly recommended, and if it's drinks and dancing you're after, House on Leeson Street is where it's at.
BEST FOR:
Couples who want to explore the city and all it has to offer in a romantic setting that won't break the bank.
GUESTS OF HONOUR:
As it is a Hilton establishment, heiress Paris has rested her head here, as well as rap superstar Snoop Dogg (or is it Snoop Lion these days?).
ASK FOR ROOM NUMBER:
632, The Presidential Suite with gorgeous views across South Dublin city and so much space you could quite happily move in. Bill Clinton stayed there as part of the One Per Cent Difference campaign.
RATES:
From €209 for a double room per night, based on two people sharing with bed and breakfast. Hint, it's only €6 to have breakfast served in your room. These are advance booking rates, see conraddublin.com.
CONTACT:
Twitter.com/conraddublin / 01 602 8900