Ireland's Autumn Bucket List: 25 amazing things to see and do this season!
Autumn travel special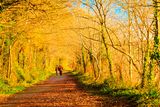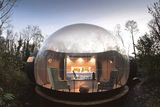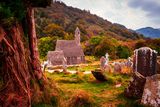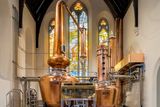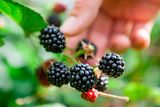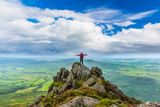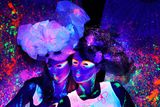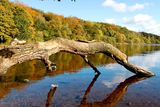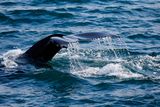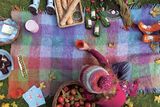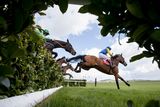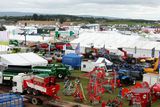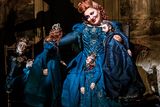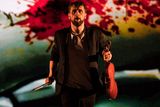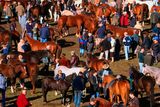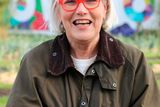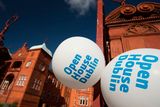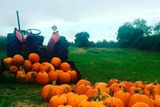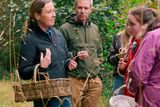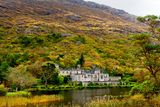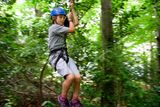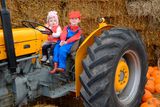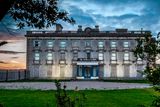 Nicola Brady, Jillian Bolger & Pól Ó Conghaile
From blackberries to Bram Stoker, Jillian Bolger, Nicola Brady and Pól Ó Conghaile have 25 things to do for a spectacular autumn.
1. Be a late-night culture vulture
Hit the town (any town in Ireland) on September 22 for Culture Night, a free night of arts, heritage and culture. If you can dream it, you can probably find it, with galleries, museums, libraries, theatres and gardens all serving up a seriously fun and diverse programme. Alongside the obvious (music, poetry, drama, dance, photography, art and film), there's free history, literature, architecture, Gaeilge, science and comedy events… even live blacksmithing to enjoy. — JB
Details: September 22; culturenight.ie
If you like that, try: Head north! Belfast is offering everything from a street circus to trad music on Culture Night, even pro wrestling in St Anne's Square.
2. Go whale watching in West Cork
Autumn is when whale-watching season kicks off in earnest (continuing through winter), so why not grab your binoculars and head out to sea? Around the Cork coastline, you can expect to find minke whales up until November, with humpbacks and fin whales appearing later in the season. Dolphins, the little show-offs, appear more regularly, as do harbour porpoises. — NB
Details: Whale Watch West Cork (whalewatchwestcork.com) runs four-hour trips from Baltimore Harbour for €50pp. Cork Whale Watch (corkwhalewatch.com)  tours also cost €50pp, departing Reen Pier.
If you like that, try: Take a boat trip to Lambay Island for bird (and wallaby) watching (from €45pp; skerriesseatours.ie).
More:
3. Horses for courses in Ballinasloe
Ballinasloe's October Fair couldn't happen anywhere else (disclaimer: I grew up in the town, marvelling at its surreal transformation every autumn). Described as "the largest of its kind in Europe" by The Times of London in 1804, it's no less of a wonder today, with everything from fillies to fortune tellers packed onto the Fair Green at the heart of town. This is an old-school, spit-in-the-hand, dung-on-the-boots-style event, so forays onto the Green are not for the faint-hearted. Jiving competitions, dog shows, soapbox derbies and fireworks are another story. — PÓC
Details: October 1–7, 2017 (ballinasloeoctoberfair.com)
If you like that, try: The Horse Country Experience in Fethard, Co Tipperary, is a new museum with interactive displays and the skeleton of Sadler's Wells (€7.50pp; fhcexperience.ie).
More:
4. A burst of blackberrying
Nothing says 'autumn' like heading out, basket in hand, to forage in the bushes and hedgerows for blackberries. Take inspiration, as generations have done, from Seamus Heaney's poem Blackberry Picking: "You ate that first one and its flesh was sweet / Like thickened wine: summer's blood was in it..." Or why not take a wander down the Lagans Road, where Heaney used to walk to school? It's close to the new Seamus Heaney HomePlace in Bellaghy, Co Derry. Best of all, blackberrying won't cost you a penny.  — NB
Details: seamusheaneyhome.com
If you like that, try: Want to get the kids involved in food? Make it fun with the Boyne Valley Food Series (boynevalleyfoodseries.ie). Events range from spud celebrations to Strawfest, and run through to late October.
More:
5. Get spooked at Loftus Hall
Fancy a serious scare at Halloween? Head for Wexford's Hook Peninsula. It's home to Loftus Hall, said to be the most haunted house in Ireland — a card game involving the devil is just one of its terrifying tales. With boarded-up windows, the creaking mansion now hosts ghost tours and paranormal lockdown investigations. Book ahead so you can recover with afternoon tea (€20 a head) in the formal gardens. — JB
Details: loftushall.ie; daytime tours from €10pp. For more events taking place in Ireland's Ancient East, see irelandsancienteast.com.
If you like that, try: Hike to the Hellfire Club in the Dublin Mountains (above). The city views are breathtaking from the atmospheric ruin, as are the tales of cloven-hoofed strangers and stormy nights (dublinmountains.ie).
6. Drive around Lough Gill
One of the most stunning lakes in the country, Lough Gill bursts into life in autumn, when surrounding trees and mountains morph into shades of gold. With several lookout points, you can drive between Dromahair, Co Leitrim, and Sligo town, and pull in whenever the mood strikes. Or, if you want to experience it from the water, take to a kayak — on a still day, the lake is like a mirror. Watch out for the Lake Isle of Innisfree too… this is Yeats Country, after all. — NB
Details: Kayak trips from €40pp (sligokayaktours.com)
If you like that, try: Climb Knocknarea in Strandhill, Co Sligo — it's an easy, waymarked trail with killer views.
7. Join Darina for some foraging
Take a walk on the wild side with Darina Allen this September, scouring woodland, fields, hedgerows and the seashore for wild and foraged foods. From rosehips to sloes, blackberries to watercress and carrageen to mussels, you'll learn how to identify and use over 40 tasty wild food plants, flowers, seaweeds and shellfish in season. After a light lunch back at Ballymaloe Cookery School, Darina will work with your foraged spoils to cook up a wild autumn feast to share. — JB
Details: September 23 (€195pp; cookingisfun.ie)
If you like that, try: Mushroom foraging can be risky, but a workshop with Blackstairs Eco Trails will help you to distinguish the edible from the inedible. There's an organic lunch and cook-up too (€95pp; blackstairsecotrails.ie).
8. Drop into Open House Dublin 
Who doesn't love nosing around someone else's house? Luckily, there are festivals that let you get your snoop on without risking police charges. Open House Dublin features some truly incredible properties, some of which are usually off limits to the public. This year is its biggest yet, with the Berkeley building in Trinity, the new Central Bank of Ireland and the quirky headquarters of LinkedIn, Google and Facebook in the line-up, as well as some amazing private residences. — NB
Details: October 13 – 15; architecturefoundation.ie/openhouse
If you like that, try: Green-Door Ireland (greendoorireland.ie) is a celebration of sustainable buildings running from Sept 29–Oct 1 in Leitrim and Sligo.
9. Sip a dram as the nights draw in
Craft whiskey is booming  in Ireland, with a new distillery seeming to open almost monthly. Hot off the press? There's Slane Irish Whiskey (run by Alex Mountcharles, son of Lord Henry), or how about a visit to the new Pearse Lyons Distillery (pictured above) in Dublin's Liberties? Jameson has revamped its Smithfield tour and tastings, and Teeling's is your temptress in Newmarket. Not that whiskey needs to be state-of-the-art. An autumnal glow in the cheeks, and we're happy. — PÓC 
Details: slaneirishwhiskey.com; pearselyonsdistillery.com; jamesonwhiskey.com; teelingdistillery.com
If you like that, try: Drive Northern Ireland's Causeway Coast, picking out its Game of Thrones filming locations, before settling into the gas-lit bar at Bushmills Inn. Jon Snow could use one of these (discovernorthernireland.com).
More:
10. Dress to impress at Wexford Festival opera
Hit the high notes with a trip to the 66th Wexford Festival Opera, recently named Festival of the Year at the International Opera Awards in London. Running from Oct 19–Nov 5, highlights include Luigi Cherubini's Medea, Jacopo Foroni's Margherita and Franco Alfano's Risurrezione. Five of its six operas will be sung in Italian alongside the world premiere of Dubliners, two one-act operas based on Joyce's works, by Irishman Andrew Synnott. — JB
Details: wexfordopera.com
If you like that, try: Jazz hands at the ready for the 40th year of Cork's Guinness Jazz Festival (Oct 27–30; guinnessjazzfestival.com). The Fringe takes the tunes to the people with a beat on the street, marching bands and a jazz bus, too.
11. Take an awesome autumn walk
What could be better (or cheaper) than a simple autumnal stroll, kicking up leaves and finally getting the chance to wear your woolly jumpers? There's something magical about Ireland in the autumn — the skies never look as good as they do when the air chills. Do your own American-style 'Fall Foliage' amble in Tipperary's Glen of Aherlow, with a half-hour loop or longer trek. You'll find plenty more options in the Munster Vales, a new inland tourism destination incorporating the Comeragh, Knockmealdown, Galtee, Ballyhoura and Nagles mountain ranges. Get yer boots on! — NB & PÓC
Details: aherlow.com; munstervales.com; irishtrails.ie
If you like that, try this: Meander around Ireland's second-largest National Park, the gorgeous Glenveagh in Donegal (glenveaghnationalpark.ie).
12. Climb aboard the Halloween train
All aboard! Round up your little trick-and-treaters to board Carlow's Rathwood Express, where they can help Captain Jack search for Redbeard's famous ship. Follow the treasure map and watch out for Captain Hook as you finish up your journey in the Pirates' Pumpkin Patch… carving your own pumpkin. — JB
Details: €10/€7pp, Oct 21–31, booking essential; rathwood.com
If you like that, try: If it's witches and wizards you're after, dress up and head to Westport House's Halloween Fest. Don't miss the dance workshop where kids learn the moves to Michael Jackson's Thriller! Oct 28–Nov 5 (westporthouse.ie).
13. Learn to bake your own bread 
When you're in hibernation mode, nothing beats the smell of freshly-baked bread. So why not take things up a gear, and learn to properly bake the stuff yourself? There are numerous courses around the country, including those at Pudding Row in Easky, Co. Sligo (€95pp, starting Nov 8), covering everything from yeast loaves to doughnuts. If you like sourdough, try Riot Rye in Tipperary. — NB
Details: puddingrow.ie; riotrye.ie
If you like that, try: Head off to the Firehouse Bread School on Heir Island in West Cork (thefirehouse.ie).
14. Find Fungi in Cork
Don your wellies and join the folks at Longueville House for their annual mushroom hunt around the leafy estate on October 1. After gathering the goods, you'll join chef/proprietor William O'Callaghan for an autumn banquet using the day's harvest. Seasonal house cider and wine with lunch are included, as are coffee and cookies, while the kids are served farm-pressed apple juice. — JB
Details: €85/€25pp, or €199 for a family of four (longuevillehouse.ie).
If you like that, try: Celebrate the harvest with Apple Day at the Organic Centre in Rossinver, Co Leitrim, on September 24; theorganiccentre.ie
15. Scramble like a squirrel at Killruddery
What could be more autumnal than a forest adventure? Squirrel's Scramble, set in a tree park at Killruddery House, Co Wicklow, offers exactly that. Boot up with harnesses and helmets, carabiners and clips, and set off on a series of challenges ranging from balancing beams to zip lines. Kids can be as young as five (minimum height 1m) for the easier levels, and family rates range from €14.50pp for 1.5 hours. Afterwards, refuel with autumnal goodies like Flippin' Awesome burgers and Mandy pancakes at Killruddery's farmers' market (Saturdays, 10am–3pm). — PÓC
Details: killruddery.com; squirrelsscramble.ie; from April to the end of  November inclusive.
If you like that, try: Did you know that Castlecomer Discovery Park (discoverypark.ie) has Ireland's longest over-water zip line? Come Halloween, you can take a 'Zip of Terror' and haunted walk too (over-16s; priced from €27pp).
16. Connect with the culture of Connemara
Imagine a trad session in the Gothic Church at Kylemore Abbey! Go west from October 22–30 and you'll discover this, amongst other cool happenings, during Connemara Sea Week. The long-running festival celebrates the area's rich and unique marine heritage. Guided shore walks, concerts, cookery demos, workshops and exhibitions are all on offer alongside the wonderful 'After the Light' parade through Letterfrack's streets. — JB
Details: ceecc.org
If you like that, try: Discover the myths, mysteries and histories of the Renvyle Peninsula on a guided Walking Weekend at Renvyle House (Oct 13–15). You'll enjoy legendary hospitality into the bargain (€195pp; renvyle.com).
17. Eat game in the GreenHouse
Autumn is the time for rich, hearty foods, with game season granting us flavourful pheasant, venison and more from October to February. One of the best game dishes around is the Sika deer at The GreenHouse in Dublin. Though Mickael Viljanen's  Michelin-star menu changes depending on the produce available, previous incarnations include tender cuts of deer snuggled alongside plump blackberries and a smoky mushroom emulsion. Heaven... and worth the splash. — NB
Details: Two-course lunch from €35pp; thegreenhouserestaurant.ie
If you like that, try: Check into Westport's Knockranny House for Game Weekend (Nov 17/18; knockrannyhousehotel.ie). Two nights' B&B with chef Seamus Commons' seasonal feast cost €199pp.
18. Pick a patch of pumpkins
Dress for the farm and head to Alright Pumpkin in Fordstown, Co Meath, for a spot of pumpkin picking. Kids will love choosing their favourite from the huge pumpkin patch, and there's a fun maze to explore plus some clever field art. Stock up on the farm's honey, sweetcorn and spuds too, before enjoying tea on a straw-bale sofa! There's no cover charge — you just pay by size for what you pick — and dogs on leads are welcome too. It starts October 7 and runs for several weekends. — JB
Details: alrightpumpkin.com
If you like that, try: Get the family together for Bundoran's annual pumpkin carving competition (costumes optional) before marching your ghoulish gourd through the streets in the colourful Pumpkin Parade (Oct 31; 3–6pm; discoverbundoran.com/pumpkin).
19. Feast at an Irish food festival
Ireland's larder is simply bursting with yummy things in autumn, and there are festivals everywhere to enjoy. Top picks include Macroom Food Festival (September 21–24), the Dingle Food Festival (September 29-October 1); Galway's Food on the Edge (October 9–10), the Kinsale Gourmet Festival (October 14–15), Savour Kilkenny (October 27–30) and the Ennis Food Festival (October 12–15) for starters. Oh, and check out a cool new kid on the block too — the Strandhill Food Festival, held in Sligo Airport (October 7). — JB
Details: macroomfoodfestival.com; foodontheedge.ie; kinsale.ie; savourkilkenny.com; ennisfoodfestival.com; sligofoodtrail.ie/event/strandhill-food-festival; dinglefood.com.
If you like that, try this: Shuck the king of seafood at the Clarenbridge Oyster Festival (Oct 5–8; clarenbridge.com).
20. Deadly days (and nights) in Dublin
Did you know Bram Stoker, the author of Dracula, was born in Dublin? Or that he studied at Trinity College? Overshadowed for years by the likes of Joyce, Behan and Beckett, this spook-tacular writer's reputation has been resurrected with an annual Bram Stoker Festival. Expect events like a live-score horror movie at St Patrick's Cathedral, macabre music shows and frightening amounts of fancy dress. Bite of Dublin, anyone? — PÓC
Details: October 27–30; bramstokerfestival.com; visitdublin.com
If you like that, try: Clontarf, where Stoker grew up, is home to the adult-only Castle Dracula Experience (castledracula.ie; from €25pp). Or take a Northside Ghost Walk tour (hiddendublinwalks.com; €13pp).
21. Hit the National Ploughing Championships
It draws an unbelievable crowd (283,000 at last count) and, for many, this is the most anticipated event of the year. From sheep-shearing tips to top-notch tractors, you'll be kept occupied with over 1,700 exhibitors in Screggan, Co. Offaly. Don't forget the welly-throwing competition (or the wellies), either. — NB
Details: September 19–21; npa.ie
If you like that, try this: Check out the Burren Winterage Weekend, a smaller event celebrating farming heritage (October 26–29; burrenwinterage.com).
22. Discover Glendalough's autumn colours
You haven't seen Glendalough (pictured above) until you've seen the  Wicklow valley in its autumn finery. The trees shimmer in spectacular golds and reds, rivalling New England's autumnal foliage. Sign  up for an engaging walk with Glendalough Guided Walks, or simply follow the well-marked routes at your own pace, stopping off in the pretty village for a well-earned refuel. — JB
Details: glendalough.ie
If you like that, try: From woodlands to wild peaks, the Wicklow Walking Festival (October 27–30) offers a host of routes through the Wicklow Mountains National Park. A night walk on Friday the 27th should be a highlight (visitwicklow.ie).
23. A day at the races
For horse-racing fans, autumn means the start to another season — National Hunt Racing. At Punchestown, Co Kildare, the home of Irish jump racing, things kick off with a two-day meeting on October 18 and 19. One of the biggest events on the calendar is the Punchestown Winter Festival, taking place on November 18 and 19. The first Grade 1 of the season, it attracts all the big names (with a fair amount of off-track entertainment, too). — NB
Details: punchestown.com
If you like that, try this: Check out the autumn season at the Galway Races; galwayraces.com
24. Stargaze at Finn Lough Forest
Shorter daylight hours aren't all bad news. Particularly if the great greyness clears for a glimpse at the stars. For something different, see those skies from a 'Bubble House' at Finn Lough, Co Fermanagh — a 180-degree dome with transparent walls but enough forest to preserve your privacy. Breakfast is included, and there are plenty of nearby trails, but the weather is anyone's guess. — PÓC
Details: From £195/€215 per night midweek; finnlough.com
If you like that, try: Did you know Kerry is home to a Dark Sky Reserve? Visit kerrydarksky.com
25. Do the Dublin Theatre Festival
Encompassing Irish and international work, children's theatre and plenty of workshops, the Dublin Theatre Festival is a real highlight on capital's autumn events calendar. Spread throughout venues across the city, some shows have a few performances and some are one-offs — highlights this year include a new piece by Belinda McKeon, Nora, and The Second Violinist from Donnacha Dennehy and Enda Walsh. — NB
Details: September 28–October 15; dublintheatrefestival.com
If you like that, try this: Dublin Fringe Festival, currently running, until September 24; fringefest.com
NB: Prices subject to availability.