'I decorate a room like I'm about to shoot it – if it doesn't work for the camera, it doesn't work for the eye'
Burtown House in Co Kildare is one of the inclusions on our Fab 50 for 2023. Here's what makes its Stable Yard interiors so special...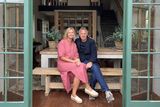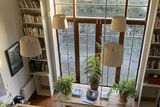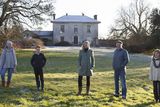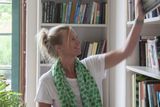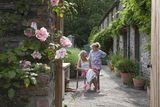 How do you make accommodation feel like a home?
Easy — you live in it. James Fennell and his family lived in the Stable Yard for eight years while they were doing up Burtown House, which has been in his family since it was built in 1710.
"I grew up here, with my parents, living in the main house," says James. By the time he moved back years later, "the whole place was falling down".
A highly regarded interiors photographer, Fennell then interspersed work trips around the world with stints repairing the house.
"I was putting all my money into fixing things like the kitchen, the garden walls, then the Stable Yard, which I converted into accommodation (and which features on our Fab 50 list of the best places to stay in Ireland this year). When I got married, we lived there, and had our three children there. We renovated it slowly ourselves."
It's over those years that the accommodation in the converted stables took shape. Now, James and his family are back in the main house, and the Stable Yard is available for rent.
There are two spaces within the building — the house, which sleeps up to eight, and the studio apartment, with giant floor-to-ceiling windows in front of the four-poster bed.
**Read our Fab 50 list of the best places to stay in Ireland in 2023 here**
In both, there are heavenly touches that feel fresh out of an interiors shoot, from farmhouse tables made from the estate's elm, to neat stacks of magazines featuring James's work. There are other family touches, too — sketches by his mother, who still lives on the estate, grace the walls in Stable Yard House, alongside pieces from his wife Joanna's family home, like the glass-fronted 18th-century book cabinet.
"It's full of eclectic furniture that's a mix of Joanna's inherited pieces and stuff that we bought overseas. We also built a lot of the furniture — all of the beds were built by our carpenter. Everything was specifically acquired or moved to fit certain places in the house.
"Things like the Irish country dresser in the dining room, which was bought specifically for that wall. When we moved out, we took a lot of stuff with us, but we decided it wasn't the same without those pieces, so we put it all back. It looks just like it did when we lived there."
It's what makes the accommodation so satisfyingly functional as well as stylish. "We've spent many hours sitting in particular parts of every single room in the house, deciding what needs to be done to make it as comfortable and aesthetically pleasing as possible. That's what I do as a photographer. I like to move into a room and observe things from different angles and perspectives. I never sit in the same chair at the same table."
"My interior eye has influenced a lot of the styling. It's all about balance. I decorate a room like I'm about to shoot it — if it doesn't work for the camera, it doesn't work for the eye. I determine everything by balancing shapes, colours and textures." — NB
Sustainability: The estate is heated by a biomass woodchip system, and almost all the produce served in the Green Barn restaurant is grown on site.
Insider tip: Check out their recently launched farmhouse in the Algarve — it's got the same sense of character, and is just 20 minutes from Faro airport.
Details: Studio from €225; burtownhouse.ie