Conrad Dublin hotel review - inside the five-star's €13 million makeover
Conrad Dublin offers a five-star base right in the heart of Dublin. So how does it check out?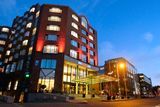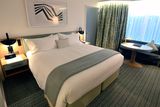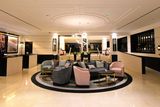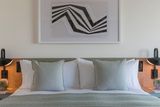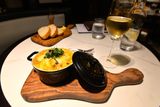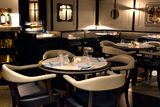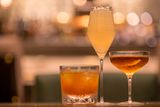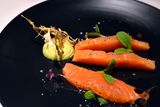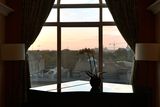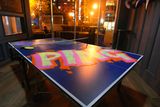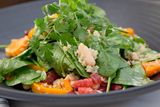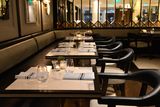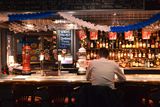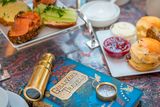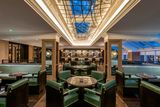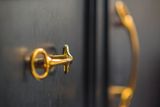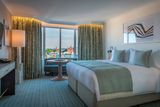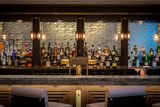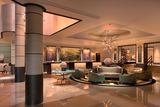 Dublin's five-star Conrad hotel has unveiled its multi-million euro reboot. Our editor checks in.
What's the story?
What a difference €13 million makes. After a months-long makeover inspired by the city and its Iveagh Gardens, the Conrad Dublin is barely recognisable.
All 192 rooms are redesigned. The Presidential Suite has been overhauled. A new lounge bar (Lemuel's) and an all-day brasserie (The Coburg) have been added. The Hilton chain has put its 'smart luxury' philosophy front and centre.
On a preview stay (see gallery, above) I found an inspired reboot. It's not pitch-perfect - the lobby and Lemuel's literary theme feel forced to me, for example - but business and big-budget travellers will feel right at home in the heart of Dublin.
Who will stay... and why?
A deluxe king at Conrad Dublin...
Conrad hotels tend to occupy great locations (Earlsfort Terrace, a stone's throw from Stephen's Green, in this case), offering cosmopolitan luxury that marries slick functionality, five-star service and a local immersion for visitors.
70pc of Conrad Dublin's guests are from overseas, many of them on-the-go pros that want to combine, say, top-notch food and classy cocktails with super-fast Wi-Fi and charging points placed exactly where you need them.
There's a city connection, too. Conrad's 1/3/5 concept suggests one, three and five-hour experiences for exploring Dublin. More on that below, but you get the picture - it's a plush stay aiming to plug guests right into the destination.
Room to book
Interiors inspired by the Iveagh Gardens...
The Conrad Dublin is not a beautiful building in the mould of the nearby Merrion or Shelbourne. Nor does it have those gorgeous, heritage interiors. But hey, don't judge a book by its cover. €13 million has just been invested inside.
King deluxe rooms will feel small to American guests, but they are smartly thought-out. Marble bathrooms, wide baths, a super bed, flatscreen TV and turndown service including Butler's chocolates take care of the creature comforts, but it's the clutter-free and business-savvy touches that stayed with me.
Reading lamps click on automatically when you pull them from their groove. Desks have all the sockets and USB connections you'll need tucked away beneath a trim panel. Bedside docking stations have 8-pin connections for iPhone 5 or higher (you'd be surprised how many hotels still offer the old, 30-pin variations).
Where to eat
The Coburg, a new all-day brasserie
Conrad Dublin's former Alex Restaurant has been replaced by The Coburg - a bang-on-trend, all-day brasserie (above) catering to the work/play travel mode currently driving urban hotel redesigns all over the world.
Snappy leather and brass trims, sumptuous woods and marble create a base layer of luxury (there's even a dedicated 'champagne table', with elevated views), but terrazzo floors, the lack of linen and a confidently casual menu keep things from spilling over into fine dining. It's a studiously sexy space.
And the food? Head chef Dmitry Stroykov mixes up small plates, sandwiches and salads with oysters, seafood cocktails and surprisingly well-priced meat and fish dishes - catch of the day is €19.50, for instance; a rack of Wicklow lamb €24.
Lobster pot pie with Bretzel Bakery bread
A quirky addition is his small lobster menu - I ordered the lobster pot pie (above, €25) which turned out to be really well-judged. It's not too heavy or filling, and the creamy white wine, dill and mushroom bouillabaisse-style sauce is deliciously delicate.
Elsewhere, I loved that bread for all meals comes fresh daily from the Bretzel Bakery (bretzel.ie) in Portobello - that's a smart and tasty touch that connects guests with the city in a surprising and welcome way.
Where to drink...
Visit Lemuel's on your travels...
For your grandstanding G&T, hit Lemuel's (above), a lounge bar in which you could imagine deals being done and romances catching fire amid an elegant interior landscape of studded leathers, marble bar and moody skylights.
A low ceiling adds to the intimacy, though it's not as grand a setting for afternoon tea as the Westbury, Shelbourne or Merrion, and I wasn't sold on the literary theme so heavily drawn upon in its cocktail menu - the bar "pays tribute to the magic and curiosity of Gulliver's Travels," it says.
The atmosphere does lend itself to those cocktails, though. Try the Dublin Daisy, which blends Teelings Small Batch whiskey with lemon juice and Yellow Chartreuse for a citrusy kick. It could be the beginning of a famous Friday night...
Alfie Byrne's bar
For your craft beer fix, take the elevator down to Alfie Byrne's Bar, run by the Galway Bay Brewery. It's not a new addition (the bar is here some three years), but it is an abrupt change in tone - you emerge from the lift to find a mix of American sports bar and hipster hangout, with punters playing board games around bowls of casual food, beers scribbled in chalk, and the bustling glow of open kitchen.
Who has stayed?
David Bowie, Bill and Hillary Clinton and Paul Newman are among the many international celebrities and artists that have enjoyed themselves on Earlsfort Terrace.
Any glitches?
While The Coburg, Lemuel's and the Conrad Dublin's rooms strike a sure note of understated opulence, the lobby (above) feels overdone to me.
Stepping in off the street, the marble is blinding, the surfaces and spaces echoey, and the island of carefully-specced furniture feels clinical. I think it misses a beat.
Elsewhere, the 1/3/5 'Stay Inspired' concept includes a five-hour recommendation to "explore Dublin" by taking a "20-minute" drive to Powerscourt, Co. Wicklow, before proceeding to Glendalough and Avoca in Kilmacanogue.
That doesn't sound like 'smart luxury' to me.
Cocktails at Lemuel's...
The three-hour option - a booking at Catch 22 (catch-22.ie), the fish restaurant on South Anne Street - is a much better fit. Plus, guests can make a booking - which regular punters in groups of less than five can't do. Bonus.
How to do it:
The Conrad Dublin has B&B from €269 per room. Contact 01 602-8900 or see conraddublin.com for details. See also dublin.stayinspired.com.
Read more: