A walk in Mount Congreve Gardens is (literally) just what the doctor ordered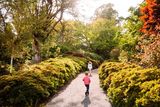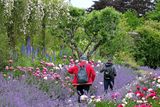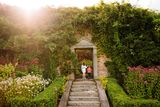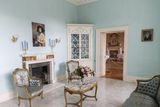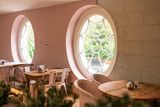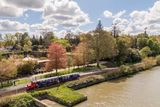 There's a doctor in Waterford who writes prescriptions for patients to walk in the garden.
Not just any garden. Mount Congreve's 70 acres roll downhill from an elegant 18th-century mansion to the River Suir. Exercise in nature "is like exercise squared", Dr Mark Rowe says. Stress, heart health, mental health, "silencing your inner critic" — you name it, these garden paths are a balm.
Of course, he prescribes medication too. But the idea is that there's more to healing, that people can be supported in becoming "more active participants in their wellbeing, as opposed to being passive consumers of healthcare".
Dr Rowe grew up near to Mount Congreve; his Waterford Health Park is just three miles away. And this GP walks the walk, calling its trails "my creative laboratory".
I took the Mount Congreve cure myself last week. If you haven't visited in a while, now's a good time — a €7m upgrade has added a bright new café, retail space, playground, gate lodge stays and opens part of the estate house to visitors for the first time. It's the largest investment in a single tourism product in Co Waterford's history.
I found what felt like a million magnolias in bloom. Paths are split into trails of varying lengths (the 'fragrant walk', where an array of aromas wafts throughout the year, takes just 20 minutes). Fresh new signage pings colourfully to attract kids, but is rich enough to retain adults. I liked seeing fresh flowers on the café tables, blaas and garden soup on the menus, and estate honey for sale among the gardening and foodie goodies.
There's an entrance gate where the Waterford Greenway skirts past, so cyclists can lock their bikes and pay in from that side too. And gardeners lead guided tours on Thursdays at 2pm.
The upgrade reminded me of new leases of life given, in various degrees, publicly or privately, to places like Strokestown House in Co Roscommon, Johnstown Castle in Co Wexford or Killruddery in Co Wicklow. Old estates opening up, diversifying in new ways, evolving as rounded, indoor and outdoor attractions that invite you to run and picnic on the grass, rather than stay off it.
"Traditionally, it was a very old, English aristocracy kind of thing, and it wasn't for the ordinary person at all," as Dr Rowe puts it. Now you can explore part of Mount Congreve's house, poking your nose into a few elegant rooms (although the upstairs remains closed for now) as you enter the gardens, and watch a video tracing the timeline up to its last resident, Ambrose Congreve, who left the estate in trust to the State in 2011.
Ambrose died en route to the Chelsea Flower Show at the age of 104. Perhaps living among these gardens is further proof that Dr Rowe is onto something with what he calls "social prescribing, or prescribing things other than medication".
At any rate, it feels apt that Ambrose's ashes sit in his gardens today.
For his part, Dr Rowe plans to work with Mount Congreve on a self-guided, forest-bathing-style walk this year.
And no, you won't need a prescription to visit.
mountcongreve.com; from €9/€5.50