8 great reasons to visit East Cork - From Ireland's Hell to 'Oreo Schmoreo' ice cream
West isn't necessarily best in the Rebel County, writes Pól Ó Conghaile on a trip to East Cork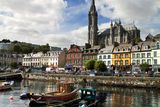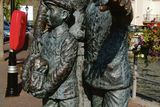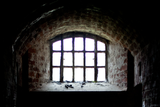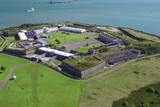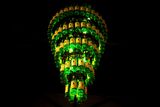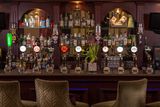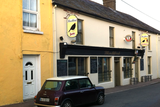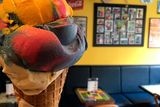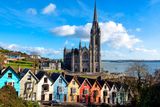 West Cork has traditionally gotten the tourism plaudits, but there's a lot more to the Rebel County than you may think.
9am: Kick-starter in Cobh
I love the drive to Cobh. Pulling off the N25, passing the forests of Fota, rising over the bridge by Belvelly Castle and skirting Great Island to arrive at this unique blend of Victoriana and Irish heritage.
With its hilly streets and 'Deck of Cards' houses, it even squeezes a touch of San Francisco in too. This small town was Titanic's last port of call, and a key chapter in Ireland's emigration story. Annie Moore, the first immigrant to pass through New York's Ellis Island, embarked here - just one tale you can trace at Cobh Heritage Centre.
Skipping past the puzzle that places Cobh in 'Ireland's Ancient East', it's an engrossing mosey... and that's not even starting on Frank Hederman's smoked salmon.
How: visitcobh.com
12pm: Sail to Spike Island
Park the car for free at Cobh's cathedral and take the ferry to 'Ireland's Hell'. Spike Island was the largest prison on the planet in 1850, and there are plenty of spooky spaces to slink through here - from the Victorian 'Punishment Block' to 'modern' cells from which the 1985 riots originated. But there's much more besides.
Did you know the island was home to a sixth-century monastery? That the star-shaped 'Fort Mitchel' was built at a cost of €1 billion... but never attacked? Or that generations have called it 'home', including 'Little Nellie of Holy God', a four-year-old girl who may one day be made a saint? Allow at least 3.5 hours for the visit.
How: Visits from €20/€10pp or €49 for a family of four. See spikeislandcork.ie for hours and ferry times.
More:
5pm: Blackbird's song
After hitting the mainland, continue your drive out towards Shanagarry, home of the Ballymaloe empire, and onwards to the fishing village of Ballycotton.
The Blackbird is a cosy pub hosting foodie gem The Field Kitchen (open from March) out back, which dishes up locally-fuelled grub in a surprising beer garden. It's run by former Ballymaloe Cookery School student Adrian Gallen and his wife Lisa, so you can expect fish and mussels fresh from the pier, and a farm-to-fork philosophy even in simple fare like burgers and fish 'n' chips. The pub does catchy live music too - good for winter warmer weekends.
How: See blackbirdballycotton.com; ballycotton.ie
8pm Oh, Vienna!
"There's not a degree in Ireland that would give a girl a manner," says Shulagh O'Day, our breakfast host at the Vienna Woods Hotel.
Overlooking the Glashaboy River in Glanmire, this hotel has evolved from an 18th-century country house into a family-run four-star with a sweetly personal touch threaded through a cosy, if slightly haphazard, layout.
In the morning, Shulagh dished up pancakes and passed us umbrellas as we headed into the rain; owner Michael Magner was a warm presence about the place, and a €1 million refurb has spruced up the rooms, but kept quirky period details like the chunky Chubb safe and old front door in place. It's a member of the new Original Irish Hotels group (originalirishhotels.com), too.
How: A two-night 'Wine and Tapas' offer includes dinner on one night and tapas with a glass of wine on the other, from €115pp. 021 455-6800; viennawoodshotel.com.
Three to try
Youghal's brain-freeze
Youghal's Clock Gate Tower re-opened after a decade of works and renovation last year, with a guided tour (youghalclockgate.ie; €9.50/€5) a great excuse for a trip. Afterwards, beat a direct path to Fantastic Flavours and bring on the brain freeze with scoops of handmade ice-cream bearing names like 'Oreo Schmoreo' and 'Malteaser Pleaser'. See fantasticflavours.ie
More:
Midleton's Sage advice
"Every last drop of Jameson is a Cork drop," my guide told me when I last visited Midleton Distillery (jamesonwhiskey.com).
After a tour, continue the local theme with a feed at the Farmgate Café (farmgate.ie) or Kevin Aherne's Sage (sagerestaurant.ie), where a '12 mile ethos' sees the sourcing of as many ingredients as possible within 12 miles of the front door.
Ballycotton beauty
The last lighthouse keeper left Ballycotton Island in 1992. Today, visitors can scoot over to the rock, immerse themselves in its stories, and be back on the mainland within two hours, thanks to Ballycotton Island Lighthouse Tours (seasonal; €20/€12pp). Check ahead for weather conditions just in case. See ballycottonseaadventures.com
Did you know?
Ballymaloe House, voted Ireland's Favourite Foodie Experience in our Reader Travel Awards, first opened in 1964. Swing by for dinner, a browse in its shop, or stay overnight in Shanagarry. See ballymaloe.ie
Do it
For more to see and do in Cork (East, West and City), see the new website, purecork.ie. Pól was a guest of Vienna Woods Hotel.