Spain's best-kept secret? It's just an hour from the Costa del Sol
Las Alpujarras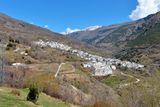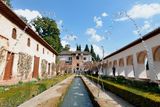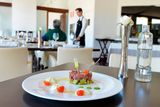 White villages scattered around the Sierra Nevada offer a surprising respite from the Costa del Sol.
Been to the Costa del Sol? Given that Irish holidaymakers took over 1.5 million trips to Spain last year, many have.
What about Malaga? Or Ronda, the mountaintop city doing the splits across the dramatic El Tajo gorge? Also highly likely.
But say the words 'Las Alpujarras', and people go: "Huh?"
Ever seen photos of Spain's pueblos blancos, the white villages so reminiscent of North African scenes? One of them, Lanjarón, is just 50 minutes from Nerja.
From there, a winding drive takes you deeper into the Sierra Nevada Mountains, past breathtaking gorges, visceral valleys, and into tumbledown villages like Pampaneira, Capileira and Trevélez.
All of a sudden, crowded beaches and apartments seem a galaxy away.
Las Alpujarras is the collective term for the splashes of white villages spread around the southern flanks of the Sierra Nevada.
Originally founded by Moorish settlers fleeing the conquest of Granada in 1492, they've remained remarkably unimpacted over the centuries — retaining their layouts, microclimates, blinding whiteness, chestnut beams and blissfully car-free centres.
Tourists do visit, of course (Spain's most southerly ski resort is nearby). But the numbers pale in comparison to the coastal resorts a few dozen miles away.
Visit in shoulder season, and you'll dodge the crowds, finding time-locked outposts where locals sit in cafés, jamón ages in warehouses, shoppers potter around honey stalls and hand-woven rugs, and in summer, hikers traverse the old mule paths braided between towns.
For 24 or 48 hours, it's like travelling in time.
Travel tips
Don't understimate the corkscrew roads once you leave the motorway.
Plan your route, leave generous time for stops, bank on a speed of around 40kmph, and watch out for cyclists and campervans.
It's possible to do Lanjarón and other towns in a daytrip from Granada or the Costa del Sol, but you'll see more and get a deeper cultural dive if you stay a night.
If you like your wine, break the journey in Hacienda Senorio de Nervada (above, senoriodenevada.es) with a tasting or overnight stay.
See spain.info for more.
Get to Granada
Las Alpujarras are easily reachable from the Costa Del Sol, but Granada is a more natural (and magical) touring base.
This intriguing city is home to the exquisite citadel on a hill that is the Alhambra (book online at alhambradegranada.org; it gets more tourists than the Prado), as well as the Albaicín, a Moorish quarter that wouldn't look out of place in the Moroccan hills, Lorca's Huerta de San Vincente, and all manner of mouthwatering tapas.
It's an hour and a half by car from Malaga, to which both Aer Lingus and Ryanair fly direct. See lovegranada.com for more.
Read more: