10 luxury hostels that will change your view of budget accommodation forever...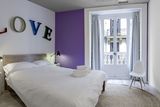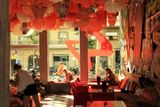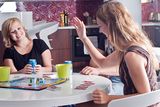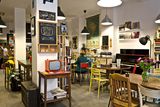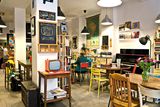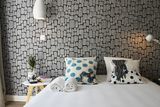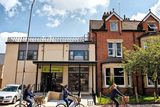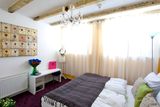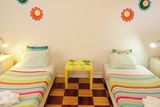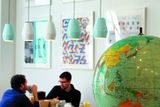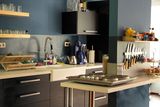 Can hostels really be both classy and cheap? Absolutely. A new breed of luxury hostel is shaking up 
Europe's budget accommodation scene, offering hotel-quality 
services at an affordable price.
Travel is a hell of an industry for buzzwords. But even in a world of PANKs (professional aunts, no kids) and neighcations (holidays with horses), flashpackers stand out.
Why? Flashpackers are grown-up backpackers. They want the design and services of a hotel, without sacrificing the affordability and organised hangouts of a hostel, whether alone, in a pair or a group for a stag or hen (or sten, if you're into that). Hence the new (and welcome) wave of luxury hostels.
"There are a few reasons why luxury hostels are in vogue," says Kash Bhattacharya, author of The Budget Traveller's Guide to The luxury Hostels of Europe.
"Firstly, the recession means more people are looking for value for money and prepared to look beyond the norm. Also, the lines are blurring between hotels and hostels. Hostels are growing up and offering guests private rooms beside en suite dorms plus extra perks like 24-hour breakfast on demand, restaurants and nightclubs on-site, swimming pools, saunas and private cinemas."
Here are 10 Insider picks to whet your appetite...
THE CIRCUS, BERLIN
With its atmospheric buildings and anything-goes spirit, Berlin is a city built for hostels, and The Circus doesn't disappoint. Private and shared rooms are offered along with cocktails (check the €6 Negroni), coffees and snacks in Katz & Maus. The bar is classic street-level Berlin, with guests gathering in the evening for movies, music, language lessons and the chance to glory in German beer.
Details: www.circus-berlin.de; beds from €19
 (shared dorm) to €56 (private).
COCOMAMA, AMSTERDAM
Cocomama's building was once a famous brothel, and you'll find cheeky underwear hanging by old photos inside. Thankfully, it's located on Westeinde rather than the touristy Red Light District, however. One of the highlights here is a cosy sitting/dining room where guests cook up and eat together in the evenings (on 'Tight Ass Tuesdays', you can dig in for as little as €3). Staff are also happy to take guests clubbing on weekends.
Details: www.cocomama.nl; beds from €38 (dorm) to €109 (private double)
LISBOA CENTRAL HOSTEL, LISBON
Bang in the middle of Lisbon, Lisboa Central is ideal for guests looking to see the sights (and party) without racking up the cab fares. The hostel is run by a local family generous with their local tips and Milkshake Mondays which is, you guessed it, free milkshakes. It'd be rude not to sink a beer on the terrace too.
Details: www.lisboacentralhostel.com; beds from €18 (dorm) to €32pp (private twin).
YHA, CAMBRIDGE
A refurb is always a good start with a hostel, and YHA Cambridge offers exactly that - having recently pumped £1.4 million into the facilities. Its 122 beds include doubles and rooms en suite, the universities are nearby, and a new Scholars Bar and Restaurant offers nosh ranging from pork belly bites (£3.50) to stone-baked pizzas (three toppings from £7). Nice.
Details: www.yha.org.co.uk; beds from £10/€12.50 (dorms) to £48/€60 (private)
GENERATOR, BARCELONA
Generator is a major mould-breaker, with hangouts in Berlin, Copenhagen, Hamburg - and even in Dublin's own Smithfield - winning rave reviews from budget travellers who appreciate decent design and staff with a genuine grá for their city. Barcelona's edition is on the money, with high-ceilings and hanging lanterns complementing facilities including a 24-hour lounge, DJs and on-site travel shop.
Details: www.generatorhostels.com; beds from 
€9 (dorms) to €24.50 (private rooms)
U HOSTELS, MADRID
After staying in hundreds of smelly hostels around the world, the creators of U Hostels vowed to create a classy alternative, and locating it in a former palace is an excellent start. Big rooms are mostly street-view with their own balconies, high-end mattresses "are used in five-star hotels", and a selection of private suites, triples and family rooms with a cool, clean fit-out looks air-lifted from Ikea.
Details: en.uhostels.com; beds from €15.50.
GALLERY HOSTEL, PORTO
Staff at this luxury hostel are the perfect 
ambassadors for their city. Why? Because they take you on free guided walking tours. Throw in bi-monthly art exhibitions, desktop Macs, comfy sofas and a Karaoke machine, and you've got yourself a home from home in Oporto.
Details: www.gallery-hostel.com; beds from €22 (dorm) to €64 (private twin).
OSTELLO BELLO, MILAN
Set near the Duomo, this neat little bolthole offers private bathrooms in every room, Mediterranean breakfasts on demand, a hammock-strewn kitchen garden, and free cultural happenings like art exhibitions, tastings, live music and flea markets on-site. They'll even give you a welcome drink…
Details: www.ostellobello.com; beds from €28 (dorm) to €80 (private double).
SLO LIVING HOSTEL, LYON
"Everyone is welcome. From solo backpackers to families and business travellers." When was the last time you heard a hostel say that? Exactly - never. Architect-designed with slow travel (i.e. taking time to immerse yourself in a neighbourhood, taste its food and meet its people) in mind, this is a gorgeously designed base in a tasty French city. Oh, and its all-you-can-eat breakfast costs all of €5.
Details: www.slo-hostel.com; beds from €25 (dorm) to €75 (private double)
DREAM HOSTEL, TAMPERE
Dream Hostel offers top-notch Finnish design in the heart of Tampere's clubbing quarter. Free wi-fi, storage, toiletries, tea, coffee and games combine with "probably one of the most powerful showers I've ever experienced in a hostel," Kash gushes. I love their tradition of offering free popcorn when it rains... and on Fridays.
Details: www.dreamhostel.fi; beds from €19.80 (dorm) to €62 (private twin).
Kash Bhattacharya's guide to the Luxury Hostels of Europe is free to download at www.budgettraveller.org.
Book the best value holiday package anywhere on travel.independent.ie.