'They make you feel like a VIP' – Ireland's 10 best spas for post-pandemic pampering are here
Reader Travel Awards: Monart is "a little piece of heaven" in Co Wexford and the winner of 'Ireland's Best Spa' for 2022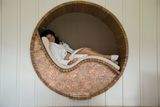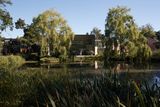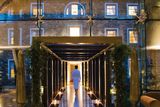 Two words for Monart? "Absolute zen," you said.
Since our Reader Travel Awards first launched several years ago (read the full list of 2022 winners here), the Enniscorthy Destination Spa has dominated this category, and the pandemic clearly hasn't dimmed your regard for its pampering.
"Arriving at the spa, you feel like a VIP," you told us. "The therapists are lovely, with a great range of treatments. You lose yourself in the thermal suite; it's as if time stands still."
From the get-go, expect "five-star service", "peace and tranquility" and "idyllic bliss in a world gone mad", you said.
The adult-only spa is the ultimate in "switching off", a cocoon of luxury where "the biggest decision is where to relax next", and "you can wear your gown for the entire day... even in the restaurant. I mean, this is heaven."
Monart won this category by a country mile, and our judges noted how, despite its success, it continues to evolve.
During the pandemic, a new state-of-the-art heating and ventilation system was installed, with service adapted to reassure and protect without sacrificing any sense of luxury.
A new relaxation room has a personal spa attendant, who will bring a fresh pillow cover and blankets and serve you tea and fruit. With luxury service, rooms, food (and cocktails), it was little surprise to see it feature in your Top 10 hotels too.
"It's so professional and relaxing — like taking a chill pill — no one judging you," you said.
After its care, ambiance, world-class facilities and gentle encouragement to disconnect, guests depart Monart "with your cup full and ready to face what's next," readers told us.
"If you don't know, you've got to go."
Ireland's top 10 spas
1. Monart, Co Wexford 2. Chill Spa at the Ice House, Co Mayo 3. Revas Spa, Fitzgeralds Woodlands House Hotel, Co Limerick 4. The Spa at Johnstown Estate, Co Meath 5. ESPA at The Europe, Co Kerry 6. Farnham Estate Spa, Co Cavan 7. Seafield Hotel & Spa, Co Wexford 8. ESPA at Powerscourt Hotel, Co Wicklow 9. Galgorm Resort & Spa, Co Antrim 10. V Spa at the Villa Rose Hotel, Co Donegal