Reader Travel Awards: Ireland's best beaches, hotels, B&Bs, campsites and pet-friendly stays named for 2022
The results of our Reader Travel Awards for 2022 are in!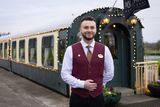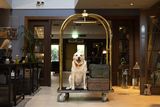 YOU want good news? This weekend, we've got pages and pages of it.
With Omicron in retreat and restrictions easing on Irish hospitality, it feels like the perfect day to publish the results of our annual Reader Travel Awards.
From Ireland's top 10 hotels to its 10 best beaches, from paw-fect pet-friendly stays to the island's friendliest B&Bs and coolest campsites, it amounts to a magical menu of staycation tips for 2022.
**SEE ALL THE WINNERS ON OUR READER TRAVEL AWARDS HUB**
Sure, the future is uncertain and there will be further twists to this pandemic. But the mood music has switched to a key of optimism this week.
Today, we celebrate not just the lights at the end of the tunnel, but the lights that have helped us through the tunnel – Ireland's breathtakingly resilient tourism and hospitality industry.
While Covid has clobbered travel, it also sparked stunning creativity and inventiveness – from outdoor dining to breathtaking pivots, setting in motion a step-change that will play out in our holidays for years to come.
Ireland's hotels, restaurants and visitor attractions gave us moments to recharge, reunite and reward ourselves, winning massive respect (and staycation business) in the process.
"They really helped us get over the Covid blues," one reader told us. Others were "transported to a different world" – exactly the escape we needed in a pandemic of pressure and anxiety.
You sent tens of thousands of nominations and comments, giving our judges a hell of a headache and providing a priceless insight into holiday trends over the past two years.
And for all the innovation, timeless themes like "the personal touch", "attention to detail" and exceeding guest expectations – "over-delivering on what they promise" – appeared over and again.
Pre-pandemic, our Reader Travel Awards also featured overseas destinations, airlines, ferries and travel agents, and we hope to return to that next year.
But this year, given the rollercoaster ride we've all had rediscovering the island, we felt a 'Best of Ireland' edition was apt.
As always, our citations feature as many of your comments as possible (read the full list of winners here). Because you are the real travel experts, after all.