Francis Brennan's 5 tips for making guests feel extra special
Reader Travel Awards 2018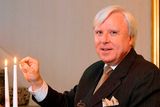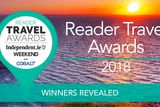 Reader Travel Awards judge Francis Brennan shares his tips for making guests feel special...
1. A first impression is an impression!
That first smile of welcome is all important.
Being visible in your business and contacting guests throughout their stay builds a great long-term rapport. John, I, and the team spend a lot of time interacting with guests of Park Hotel Kenmare and Dromquinna Manor to help make their stay enjoyable.
2. Address your guests by name
People like to be recognised and make sure your team are trained to address them professionally. Of course, the food, accommodation and facilities such as a pool and spa must be excellent, but it is the interaction that is the finishing touch.
3. Stay in touch
Many guests might visit once a year, but it is important to keep in touch with them for the whole year so that when they start thinking of their next break you are firmly fixed in their minds. You never know, that special yoga weekend just might encourage them to visit twice a year.
4. Take social media seriously… but not too seriously
Social media is also a great way to maintain your profile on your followers' radar. However, have fun with social media too — as it conveys the personality of the hotel.
5. Perfect the send-off!
Just as the first impression is important, so too is the departure. Offer to carry guests' bags to the car, scrape the ice or insects off their windscreen, highlight special stops for them and if they have children, ensure they have a few treats or puzzles for the journey. You can start 'I spy with my little eye...' as they depart!
Francis Brennan is owner with his brother John of the Park Hotel Kenmare (parkkenmare.ie) and host of RTÉ's 'At Your Service'
Read more: