50 best holidays for 2019: Get your trips started here!
Planning a holiday for 2019? Here are 50 great ideas to get your trip on the road...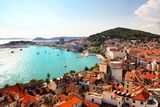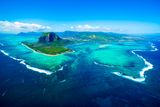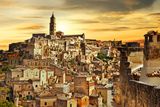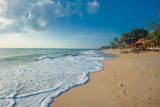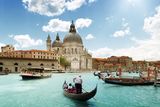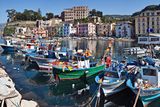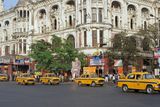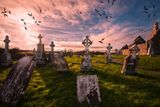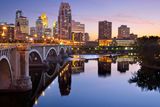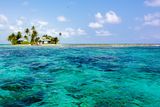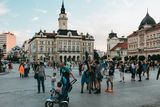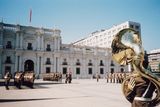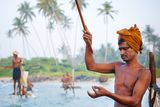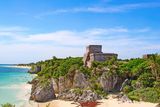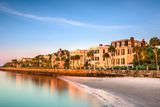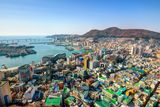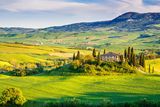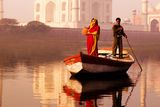 Emily Hourican and Andrea Smith
Emily Hourican and Andrea Smith have some recommendations to help you on your way.
Child-friendly
Majorca, Spain
The largest of Spain's Balearic Islands, with an appealing climate and short flight time, Majorca is an obvious choice for families with younger children. Throw in the soft sandy beaches, particularly Alcudia, Puerto Pollensa and Cala Bona, sheltered coves and limestone mountains, and fine Roman and Moorish remains, and this becomes an all-ages' favourite. Visit the Moorish Almudaina royal palace and 13th Century Santa Maria Cathedral, and the stone-built villages of Pollenca and Fornalutx. Try tumbet, a delicious local dish of fried aubergines, potatoes, red peppers and tomatoes, along with ensaimada, a pastry made with pork lard (sorry vegetarians!). Stay at one of TUI's three Family Life resorts. The four-star Mallorca Mar is right on the seafront, with rooms that include kitchenettes and a balcony or terrace. www.tuiholidays.ie
Cantabria, Spain
Northern Spain is still relatively low-key as a holiday destination. Which is just the way the Cantabrians like it. Cantabria, with its capital Santander - busily full of bars, restaurants and piazzas - is perfect for families with older kids. It has both beach and mountains, including the magnificent Picos de Europa mountains, some of the oldest and most impressive cave art in the world at Altamira and El Castillo, and plenty of medieval villages to explore. And now, you can take the car, thanks to Brittany Ferries' new service, the Connemara, an overnight ferry sailing directly from Cork to Santander. (Book a minimum of four nights' accommodation before February 6 to enjoy a saving of 15pc on all Cork regular ferry fares.) www.brittanyferries.ie.
Club Med Da Balaia, Portugal
There is very definitely a place for Club Med in our family lives - partly, it's the all-inclusiveness of it, partly it's the glorious locations. This resort, perched on top of the red sea cliffs of the Algarve, treads a neat line between adult-only relaxation, including the Zen zone with its eco-pool, and more child-focused fun, including mini-golf, flying trapezes (yes, really), tennis, football, archery, music, craft, and water sports galore. And, of course, one of the most beautiful beaches and coastlines in a country known for such resources. Two restaurants (one with a designated Baby Corner, where you can prepare food for the little ones), three bars, three pools and kids' club from four months to 17 years. www.sunway.ie
Eilean Shona, Scotland
For those with reasonably hardy tweens and teens - especially if you worry about the amount of time they spend online - try Eilean Shona, an island off the west coast of Scotland, described by Kate Winslet as "Heaven on Earth". The island is believed to be the inspiration for JM Barrie's Neverland in Peter Pan, and indeed even now it feels like a place out of time. No cars, no TVs, no distractions, just nature and wilderness. There are plenty of walks, most of which involve enough scrambling over boulders and which-way-now-navigation to keep kids interested and challenged, along with wild swimming, kayaking and cycling. Game and clay pigeon shooting sessions can also be arranged. Choose a rental cottage or stay at the luxurious Eilean Shona House. www.eileanshona.com
Koh Samui, Thailand
The flight is long, but if you have sufficient time to make this worthwhile, and perhaps something significant to celebrate, Koh Samui is a family-friendly dream. Unspoiled beaches, lush vegetation, waterfalls, crystal waters and abundant sea life. Head for Taling Ngam Bay and the Avani+ Samui resort, just steps away from a pristine secluded bay, with a choice of 25 guest rooms, 27 private pool villas, or six beachfront pool villas. All are spacious, with light-filled interiors inspired by nature. As well as all the joys of the island, Avani+ Samui offers beach yoga, stand-up paddle-boarding, mountain biking and plenty of spa treatments. Best of all, this has an eco-friendly approach, meaning no plastic straws, biodegradable materials and locally sourced ingredients. www.avanihotels.com
Best for romance
Arctic Circle
As we move beyond associating romance exclusively with hot sun and lounging on beaches, the possibilities expand. For the adventurously-minded, the Arctic Circle is a place of unearthly beauty - majestic, uncrowded, almost alien. The Northern Lights are actually a constant phenomenon, but you'll obviously see them far better in the winter. However, there is much to do here year-round. Go kayaking, or dog-sledding, watch for birds and whales, stay at the Ice Hotel (www.icehotel.com), or in a traditional, eco-friendly wilderness lodge. www.visitsweden.com is a good place to start.
Mauritius
That said, there is a place - always - for glorious sun and lounging on white sandy beaches or by the pool. Mauritius is very much a honeymoon island, just 65km long and 45km wide, with the world's third-largest coral reef surrounding it, creating a lagoon of calm water close to the island, perfect for swimming and snorkelling. Further inland, dense forest, lakes and the extinct volcano of Trou aux Cerfs provide all the drama you'll need. Mauritian history successfully blends French, Dutch, Indian and Chinese culture, and nowhere is the mix more dynamic than when it comes to food. The five Veranda resorts (www.veranda-resorts.com) dotted across the island cover all bases, while www.tourism-mauritius.mu is a good place to begin planning your trip.
Venice, Italy
Paris may be the city of love but Venice, in many ways, is the city of lovers - a place made for couples rather than groups; the narrow streets, cosy bars, gondolas-made-for-two. Not to mention the unique atmosphere of the city that seems to draw visitors closer together, physically and emotionally. Get up early and head for St Mark's Square before the crowds arrive. Make 7am mass, then go for coffee and pastries at the little bar counter at the back of Caffe Florian (www.caffeflorian.com) - cheaper and more authentic. Take a vaporetto to the island of San Giorgio and soak in the views from the top of the bell tower. Watch the sunset from the Giardini Pubblici, then wander the streets with a gelato in hand. Even now, there is something wonderfully eerie about Venice after dark.
Khao Sok National Park, Thailand
Nothing is more romantic than sleeping under canvas somewhere beautiful and remote, especially if that combines with a once-in-a-lifetime wildlife adventure. The Elephant Hills Elephant Experience has been awarded the Thailand Green Excellence Award for Animal Welfare for four years, and is a chance to really get up close with these magnificent creatures in the gentlest of ways. Stay in a Luxury Tented Jungle Camp in the jungle in Khao Sok National Park (the floating Rainforest camp is practically the only one of its kind), watch the elephants in their large free roaming pen, then as they bathe in a big mud pool. If you wish to get really hands-on, use a bunch of coconut fibres to scrub them. www.elephanthills.com/soft-adventure-tours. Book with Sunway: www.sunway.ie.
Sorrento, Italy
Closer to home, and a hot favourite since the days when Frank Sinatra, Humphrey Bogart and Sofia Loren hung out here, Sorrento, with its ice cream-coloured buildings and laid-back, almost lazy, charm, is as gorgeous as ever. The town itself has enough twisty laneways, charming family-run boutiques and antique shops, pretty piazzas and pavement cafes and restaurants, along with the 11th Century Chiesa di San Francesco, to keep you busy, while it is also the perfect jumping-off spot for trips to Positano, Pompei and Capri. Take a boat out on the deep blue sea, try the local gnocchi and anything with Sorrento's famous lemons, particularly gelato and local limoncello. Check www.sorrentotourism.com/en for suggestions of what to do. Stay at the four-star TUI Sensimar Nastro Azzuro, Piano Di Sorrento (www.tuiholidays.ie) or push the boat out and head for the five-star Hotel Capo la Gala with its infinity pool and Michelin-starred Maxi restaurant. www.topflight.ie
Best city break
Istanbul, Turkey
A high-octane jostling of Roman, Egyptian, Byzantine and Christian cultures and architecture, Istanbul is one of the world's great cities - and one of the most populous - with an artistic, creative and foodie energy to match. Because of this, getting around is best done with the help of experts. A guided tour with Travel Department takes in four nights in a four-star hotel along with return flights and transfers, and excursions with an expert local guide, including visits to the Blue Mosque, St Sophia Museum, the Egyptian Obelisks, the Roman Hippodrome and Topkapi Palace, along with a tour of the city's Asian side including Camlica Hill and Beylerbeyi Palace, the summer residence of the Ottoman Sultans. Oh, and plenty of leisure and shopping time. www.traveldepartment.ie
Calcutta/ Kolkata, India
Kipling once described Kolkata as "the city of dreadful night", and indeed, it was for years a place of poverty, whose visitors consisted mainly of backpackers. However, recent years have seen the gradual revitalisation of a dynamic city that blends old-world charm with a burst of contemporary cool. Visit the Victoria Monument, the Marble Palace, the glorious 109-hectare Botanical gardens, try a biryani at Arsalan (www.arsalanrestaurants.com) or a cocktail at the Junction bar of the Taj Bengal (www.tajhotels.com). Stay at The Park Kolkata, or head 35km north out of the city to the banks of the Hooghly River in Serampore, to India's oldest hotel, formerly the Danish Tavern, relaunched as a Park hotel, and is now a six-suite hotel blending contemporary design with traditional heritage. www.theparkhotels.com
Nice, France
Travelling solo for all but the most adventurous will usually mean picking somewhere manageable in size, with an accessible concentration of things to do, see and eat - like Nice. Paris may be the birthplace of the flaneur - that idle, curious stroller of city streets - but Nice caters just as well to those looking to take in impressions on foot. The Promenade des Anglais around the Bay of Angels is an obvious choice - just keep walking - but a wander through the old town is a must, as is the ancient Parc du Chateau for its stunning views. Visit the Matisse museum (free) and the glorious Rosary Chapel - by the artist's own estimation, his masterpiece. Take afternoon tea at the historic Hotel Negresco (oh go on! www.hotel-negresco-nice.com), and dinner at Chez Acchiardo (check Facebook), now into the fourth generation of the family.
Valletta, Malta
The walled capital city of Malta, built by the mysterious Knights of St John in the 16th Century, has the island's oldest fort, Fort St Angelo, and a remarkable rock-hewn burial complex, the Hal Saflieni Hypogeum, as well as over 300 days of sunshine a year. Built for defence, Valletta manages to be charming too, with honey-coloured limestone walls and painted wooden balconies, and a recent stint as European City of Culture means work has been done to restore and revitalise. Visit the magnificent baroque St John's Co-Cathedral with its interiors of gold and coloured marble, and Caravaggio's largest work, while the Museum of Archaeology has original carvings from Malta's Neolithic temples, which date back further than Stonehenge. Maltese food is a mix of Italian, Arabic, English and French - try the seafood pasta at Da Pippo (look them up on Facebook) or the irresistible selection of homemade sweets and chocolates from Theobroma (www.theobromacacaocollective.com).
Matera, Italy
Often described as Italy's best-kept secret - although that is about to change as Matera is 2019 City of Culture - this is a Unesco World Heritage Site for the remarkable network of caves and churches carved into the limestone, many on the edge of vertiginous ravines. From 10,000BC until the 1950s, these caves were homes (without running water or electricity), and a hallmark of the grinding poverty of southern Italy. The inhabitants were moved into new houses in the city, and the caves were largely abandoned until the early 1990s, when tourism began to catch up with this astonishing early architectural feat. Best explored on foot and at leisure, many are now hotels, bars and restaurants, but there are enough still uninhabited to get a strong sense of what life here was like. www.matera-basilicata2019.it/en
Best for foodies
Belize
Belize is the home of eco-tourism, including Leonardo DiCaprio's wellness-focused resort on Blackadore Caye, and much of the country is protected under conservation laws. Diving is the big thing here - the Belize Barrier Reef Reserve System is a World Heritage Site, and the Blue Hole is one of the great diving spots. There are also the Mayan ruins of Caracol to explore, and of course general beach-bumming (head for Mahogany Bay), but increasingly, food is what draws visitors. From fresh local lobster, shrimp and a host of different fish, usually simply cooked outdoors, along with a local melting pot of African, Creole, Spanish, Lebanese, Chinese and Indian specialities, not to mention delicious chocolate - often organically produced - this is foodie heaven. Francis Ford Coppola's Copal Tree Lodge and Turtle Inn (coppolaresorts.com) is a culinary hot-spot.
Santiago, Chile
Named a couple of years ago as the next great food city by various authorities, Santiago has very definitely arrived. A combination of economic growth, a well-travelled youthful population, various influential chefs returning home from Michelin-starred kitchens abroad, along with a growing awareness of Chile's unique local produce, has driven the foodie scene here. This is a bustling city, a dynamic mix of old and new, with the jaw-dropping Andes visible in the background. Stay at the W Santiago (w-santiago.hotel-rn.com) with its glorious rooftop pool and bar, eat at Rodolfo Guzman's Borago (www.borago.cl), dubbed the "Noma of Santiago", if you can get a reservation, and make sure to visit La Vega Central market.
Minneapolis, USA
The larger of the Twin Cities was recently described as 'the food world's best-kept secret', with an abundance of styles and ingredients. Try Borough (www.boroughmpls.com), where strong Danish influences can be felt in the pickled mackerel and raw vegetable salad, as well as the signature cocktail, the Nightman Cometh, made with beet-infused gin, sage, honey, Cynar, lemon, Dashfire Bay Leaf Bitters, and a curry salt rim. At the other end of the scale, Matt's Bar & Grill (www.mattsbar.com), is the original, and best, burger dive, while Fig + Farro (www.figandfarro.com) is all about communal tables, sustainable ingredients, eclectic design, and excellent vegetarian food. Try the smoked wild mushroom ravioli with celeriac, cashew cheese, red pepper muhammara, apple and root vegetable gremolata.
Gard, France
If any part of France can be called lesser-known, it might just be Gard. Thanks to the Romans, there is plenty to visit here, including the Arena in Nimes and the incredible Pont de Gard aqueduct on the Gardon River. The food of Gard is expansive and splendid: creamy goats cheese, peaches, apricots, olives, honey, and wines from some of the oldest wineries in the world. Head for the Chateau De Montcaud, set in five hectares of lush parkland and 140 types of mature trees with a gorgeous outdoor pool and individually-designed rooms and suites, and, now, a new fine dining restaurant. Restaurant de Montcaud offers seasonal, locally-sourced dishes that celebrates the best of the region, all paired with wines from most of the famous wineries. www.chateaudemontcaud.com
Tangalle, Sri Lanka
For when food belongs as part of a holistic, whole-body experience, the place to go is Anantara Peace Haven in Sri Lanka, where a farm-to-plate initiative guides guests through the culinary journey, from the resort's own organic gardens and paddy fields, meetings with the local fisherman who brings his daily catch to the resort, through to the table. Along the way, you'll learn about traditional farming methods, and the health benefits of key local ingredients. At the spa, a new natural weight Ayurveda programme demonstrates the Ayurvedic approach to food and nutrition to cleanse and energise the body. www.anantara.com
Best Irish holidays
Experience
For some, holidays are emphatically not a time for lying around doing nothing. Instead, they are opportunities to learn something new, or perhaps improve something existing. This is a country in which surf camps, sailing camps, horse-riding camps abound and, increasingly, creative camps. Take time, grab space, and tackle that novel or memoir or painting you've been promising to get to grips with. If you can do this in a place of natural beauty, with delicious food, so much the better. Sue Booth-Forbes's Anam Cara Writers and Artists Retreat (www.anamcararetreat.com) beside Coulagh Bay in West Cork offers tranquillity, five acres of beautiful walks, advice if you want it, and slow-cooked comfort food. Or head for Kinvara, Galway, and The Creative Writer's Workshop (www.thecreativewritersworkshop.com), where Irene Graham will kick-start inspiration.
Adventure
Ireland by bike is a brilliant idea, but the reality can be a lot of heavy gear and wondering where to eat at 2.30pm in the middle of nowhere. Take the pain out of it and allow yourself full enjoyment by booking a cycling tour where someone else takes care of the hard parts. The best thing is that this is a mode of transport to suit most abilities and ages, which means it's perfect for families. There are a host of cycling tours on offer - try a seven-day stint with Rachel's Irish Adventures (rachelsirishadventures.com): scenic biking through the beautiful beaches, spectacular coastline, shining lakes and magnificent mountains of Connemara, Mayo, and Sligo. Or opt for something shorter - Waterford Greenway Bike Hire (waterfordgreenway.com) has all kinds of bikes for the stunning 46km cycle route along an old railway line, and a free shuttle service back.
More:
Hidden Ireland
Move from the more well known coastline into the heartlands of Ireland for a whole new view of the country. Explore the Shannon Blueway, a network of trails that will draw you right into the centre by canoe, bike or on foot. Do the 64km Lough Derg Way along canal and riverside paths and country roads, taking in Clonlara, O'Briensbridge, and Killaloe, once home of Brian Boru, 11th Century High King of Ireland. Discover the Corlea Trackway, an Iron Age bog road built in 148BC, the largest of its kind to have been uncovered in Europe. www.irelandshiddenheartlands.discoverireland.ie
Foodie
Kilkenny was voted Foodie Destination of the Year for 2018, and indeed this medieval city has a whole lot on offer, from the Michelin-starred Campagne (www.campagne.ie) where you can try terrine of ox tongue and foie gras, pickled beetroot and kohlrabi, and a burnt apple and walnut puree, to the laid-back eclecticism of Foodworks (www.foodworks.ie), or the charm of the Vintage Tea Rooms (see Facebook). Food trails will take you from jam and preserves to artisan cheese-makers and chocolatiers, while farmers markets, organic orchards, cookery schools, brewers and distillers abound. www.visitkilkenny.ie
Solo
A trip around the haunting sites of ancient Ireland can be done in a group, but somehow, the magic is better alone. Begin at the Hill of Tara, legendary seat of Ireland's high kings and standing at the very centre of a pre-Celtic network of worship and settlement. Take in the magnificent ruins of Clonmacnoise; Bru na Boinne, with the megalithic passage tomb of Newgrange, is older than the pyramids and a Unesco World Heritage Site. Nearby is the lesser-known but equally stunning Knowth, with its great knoll and 18 satellite mounds. www.irelandsancienteast.com
Best cruises
Mamma Mia Cruise, Greece
If you're a Mamma Mia! fan, a new cruise will bring you to some of the stunning places featured in the original movie. The seven-day sailing will visit film locations such as Agios Ioannis Prodromos Monastery, where Sophie's wedding was filmed, and Kastani Beach where Sophie and Sky sing I Have a Dream. The eastern Mediterranean cruise will also stop off at the Turkish beach town of Dikili, the port of Myrina on the Greek island of Lemnos and the picturesque Greek island of Poros. Star Clippers' cruise departs from Athens on four dates in 2019 on one of its traditional tall ships, which features an opulent piano bar. There's no need to fear though - Pierce Brosnan is unlikely to pop up to give passengers a rendition of When All is Said and Done. www.starclippers.co.uk
Cuba Cruise
Sailing from Fort Lauderdale, this nine-night cruise departs in April 2019, and journeys to Havana and Santiago de Cuba, as well as Nassau and Bimini in the Bahamas. You'll be on board Silversea's Silver Wind ship, and a dedicated butler service is included. At night, the top deck of the Pool Bar & Grill is transformed into The Grill - an intimate al fresco eatery featuring a fun, interactive Black Rock Grill experience. A preheated volcanic rock is brought to your table, allowing you to cook such delicacies as steak, salmon, fish or prawns exactly to your liking, right at your own table. Upon arrival in Cuba, visit San Isidro, one of Old Havana's less-empowered neighbourhoods, which is steadily becoming a burgeoning stronghold of Cuban contemporary art. Think vivid murals and art galleries amid former warehouses, and striking urban art on decaying facades and exterior walls. www.sunway.ie
Magic of Spain
While the Magic of Spain cruise takes in the Spanish hotspots of Palma, Costa del Sol, Cadiz and Alicante, it also visits Portimao and Lisbon in Portugal. You'll depart from Palma and set sail on Marella Discovery 2, which has an outdoor cinema and a climbing wall. While in Palma, check out the tiny tapas bars tucked down narrow side streets or visit the famous Cathedral of Santa Maria of Palma. Shoppers should make a beeline for Inca, the island's biggest street market, which opens every Thursday. Or you could visit the cathedral-like Drach Caves, Majorca's most popular attraction, which has subterranean lakes and dripping stalactites in its huge underground chambers. When you reach Malaga, explore postcard-pretty Mijas, perched high above Fuengirola and Mijas Costa, which offers spectacular views of the coast and the mountains. On then to Portugal, and Portimao is full of fantastic seafood restaurants. www.tuiholidays.ie
Japanese Cherry Blossom Cruise
There is nothing quite like visiting Japan during cherry blossom season, and the beautiful pink and white blooms draw travellers from all around the world each spring. Princess Cruises is running special Spring Flowers voyages that depart in April and showcase the best of the short-lived but stunning floral displays. Leaving from Yokohama on the Diamond Princess ship, the seven-day hanami cruise takes guests to five ports in eight days, and visits a selection of picturesque cherry blossom viewing sites across five separate ports, such as the famous Kenrokuen Garden in Kanazawa. It also provides them with special access to Japan's largest tulip fair. For fans of autumn foliage, speciality voyages will also depart in early October and November, bringing visitors to regions of Japan that showcase the brilliant changing colours of the Japanese maple and Ginkgo trees. www.clickandgo.com
Ultimate World Cruise
If you want to see the world and you have eight months and a few thousand euro to spare, Viking's Ultimate World Cruise will take in six continents, 59 countries and 113 ports on its epic 245-day voyage. Departing from London on August 31, it will have overnight stays in 22 cities and excursions in every port. Prices begin at approximately $92,990 (€82,223). If that's too much for you, there's an option to sail on one of two shorter segments. Viking World Treasures is a 127-day sailing from London to Los Angeles that visits 33 countries and 61 ports and costs $47,995 (€42,2473), or Viking World Wonders is a 119-day journey from Los Angeles to London that visits 29 countries and 55 ports and costs $45,995 (€40,315). You'll sail on board the Viking Sun, and there's a culture curriculum on board that offers regional entertainment and lectures. www.vikingcruises.com
New destinations
Tulum, Mexico
Mexico's hipster haven of Tulum is one of the trendiest places in the world right now, with its perfect blend of white sandy beaches, vibrant blue sea and a jungle filled with ancient ruins. It's the home of the pre-Hispanic city of Chichen Itza, a sacred site that was one of the greatest Mayan centres of the Yucatan peninsula. Several buildings have survived through the centuries, such as the Warriors' Temple, El Castillo and the circular observatory known as El Caracol. Check out Azulik Uh May, a new arts complex and holistic centre that is part of the Azulik eco-friendly luxury resort. Add in good food, friendly locals and a love for tequila, and you can see why travel media Instagram account, @earth, gave it top spot in its top 10 trending travel destinations. www.azulikuhmay.com
Novi Sad, Serbia
Novi Sad is a city in the north of Serbia on the banks of the Danube, and it has become known for its galleries, alternative music scene and liberal, easygoing ambience. The country's second-largest city is a multicultural melting pot with 26 ethnic groups and six official languages. Its enormous hilltop fortress, Petrovaradin Fortress, served as a defence of the Austro-Hungarian Empire against the Turkish invasion in a bygone era. Novi Sad's Chinatown district has blossomed into an alternative-culture district, and is full of pretty parks and outdoor cafes. The city is likely to experience a popularity as Lonely Planet ranked it third on its list of best city destinations for 2019. It's also destined to step into the limelight then as European Youth Capital, and in 2021, it will become the first non-EU European Capital of Culture city. Aer Lingus flies from Dublin to Belgrade and you can get a train or bus to Novi Sad. www.aerlingus.com
Bournemouth, England
The English seaside resort of Bournemouth has become a hot destination, with Airbnb reporting that it had the second-highest spike in bookings in the world during 2018. Visitors are attracted to its beaches, great restaurants and vibrant nightlife, particularly the seven-mile strip of soft sand that first drew holidaymakers in the Victorian days. The iconic brightly painted beach huts are available for hire, and come equipped with three deckchairs and a gas stove. Bournemouth's town centre has notable Victorian architecture and the 62m spire of St Peter's Church is a local landmark. On Bournemouth Pier, you'll find an activity centre with an obstacle course, a climbing wall and a zip line. For a less energetic experience, the two-mile-long Bournemouth Gardens offers rock gardens, an aviary and plant species from three continents. Getting there is easy as there are direct flights from Dublin to Bournemouth.
Charleston, South Carolina
Travellers looking to soak up Charleston's old-world charm can do so from next April when British Airways will operate Europe's first twice-weekly direct flight from London Heathrow. South Carolina's port city was founded in 1670 and its cobblestone streets, horse-drawn carriages, cannons and cemeteries conjure up an earlier era. There is plenty to see in the elegant French Quarter and Battery districts, and it has a real air of romance, particularly with its charming, pastel antebellum houses, blooming jasmine and couples enjoying candlelit dinners on verandas. Locals will bowl you over with their Southern hospitality, and Charleston has a big reputation for great food, with its culinary roots coming from Europe, the Caribbean and West Africa. www.britishairways.com
Split, Croatia
Croatia's second-largest city, Split, strikes the right balance between tradition and modernity. It is a lovely, peaceful holiday resort that is likely to receive a boost with a new direct route from Dublin to Split to begin mid-2019. Split has dramatic coastal mountains as a backdrop to the green waters of Bacvice Beach, where locals can be spotted playing picigin - a game where you hit a small ball with the palm of your hand. There are plenty of bars, restaurants, museums and galleries to explore, and Split is the home to Diocletian's Palace - a Unesco World Heritage site and the main attraction of the city. Its impressive ruins are one of the most treasured surviving buildings from the Roman era. A walk through the ancient city takes you through time and gives you great examples of ancient architecture. Budget Travel does packages, www.budgettravel.ie
Adventure
Chile
Take the hint and look at Chile, which has been recognised as the best adventure tourism destination in the world at the World Travel Awards for the third consecutive year. Chile appeals to adrenaline junkies thanks to its coastline of more than 4,000km, which makes it a paradise for those who love to surf, scuba dive, kayak and kitesurf. When it comes to white water rafting, the country's central and southern rivers offer an experience full of adrenaline and adventure, thanks to their dramatic descents and powerful flows. Chile is also home to more than 2000 glaciers and most of them are unexplored. Paragliding fans will love the city of Iquique, which is located between the Atacama Desert and the Pacific Ocean. In addition, the desert is the driest in the world, and it offers a real challenge for those who want to travel across its gigantic salt lakes by bike. www.budgettravel.ie
Sleep in an igloo in Greenland
If the idea of sleeping in an igloo appeals to you, the new Igloo Lodge in Ilulissat has just been launched, and it offers guests the opportunity to sleep in one of its five traditional, hand-built houses made from ice. There is no need to worry about being cold, as the igloos come complete with reindeer skins, specialist warm winter sleeping bags and a petroleum lamp on a night table. A cosy wooden cabin is on site, containing bathroom facilities and a communal area where meals are served. Although outside temperatures can drop well below freezing, the igloos remain around zero degrees Celsius - making sleeping more than comfortable. Specialist Arctic travel specialists, Off the Map Travel, offers tailor-made travel itineraries that include accommodation at the Igloo Lodge as well as snowshoeing, snowmobiling and two Northern Lights safaris. www.offthemap.travel
Glamping at Grand Canyon
Glamping has become very popular, and safari-inspired glamping company, Under Canvas, has 26 luxury tents located 25 minutes from the Grand Canyon National Park in Valle, Arizona. One tent, the Stargazer, has its own viewing window above the bed and a private bathroom. Amenities include daily housekeeping, fresh towels and linen, king-size beds, charging stations, en-suite bathrooms, dog beds and even a wood-burning stove for chilly nights. Grand Canyon activities are also offered, including private hiking tours, jeep safari tours, guided biking trips, group day hikes, sightseeing day tours, horse riding, helicopter tours and private national park tours. The site will re-open on April 25, 2019 and run until November 17. www.undercanvas.com
Trail-running in Madeira
While Madeira previously had a reputation for attracting visitors of an older vintage, it is now attracting a younger audience seeking trail running, cycling and hiking adventures. There's hardly a flat bit to be found in Madeira, and this terrain has now been recognised as the perfect location for the sport of trail running, which has boomed in recent years with big-name athletes coming to compete on the Portuguese archipelago. For thrilling activities that require less effort, visitors to the Monte neighbourhood can zoom down the steep streets to the capital, Funchal, in wicker sledges, steered by straw-hatted carreiros. Often referred to as 'the floating garden' due to its outstanding natural beauty, Madeira has reinvented itself as a desirable hotspot for younger, trendy travellers looking for a lively restaurant and bar scene. Stay at the new Savoy Palace hotel, opening in June 2019, which has a destination spa, rooftop lounge with panoramic views, terraced gardens and multiple pools. www.lhw.com
Hiking in Slovenia
Hiking is the most popular outdoor activity for travellers, but if you're looking for a new challenge, you'll be able to tackle a new 300km trail in Slovenia from April 2019. The Julian Alps Hiking Trail will be divided into various stages of approximately 20km, and will mainly run through villages. Each stage will start at a railway station or bus stop, so hikers can spend the night at the beginning or end of the stage and get food and drink there. It is also envisaged that they will be introduced to local myths and legends, unusual craftwork and culinary treats along the way. The Julian Alps offers incredible views and its peaks reach a height of more than 2,500m. It encompasses Mt Triglav, Slovenia's highest mountain, which is at the centre of a national park of the same name. www.slovenia.info
Long-haul
Ethiopia
Ethiopia is more reliant on its history and natural environment than most destinations as it is entirely landlocked and has no beach resorts. However, it has nine Unesco World Heritage Sites to explore, including the rock-hewn churches of Lalibela, the walled city of Harar, and the Fasil Ghebbi fortress in Gondar. Deeply traditional and breathtakingly beautiful, Ethiopia is still relatively undiscovered, but visitors can combine cultural and historical sightseeing with excellent wildlife viewing in unspoilt national parks. Escape2 offers trips that focus on highlights like the incredible historic sites of the north and the island monasteries of Lake Tana. It includes a visit to Bahir Dar to see ancient monasteries and 14th Century round churches with grass roofs. You also get to meet monks who seem to be straight out of the medieval ages, explore the castles of Gondar, trek to top of Asheton Mountain and see some of the best scenery in Africa. www.escape2.ie
Petra
The jewel of South Jordan, Petra is a 2,000-year-old rock-carved city with ancient sites and biblical imagery that was lost to outsiders for hundreds of years and rediscovered in 1812 by the Swiss explorer, Johann Ludwig Burckhardt. Known as the Rose-Red City, thanks to the colour of its sandstone rock facades, tombs, monasteries and temples, the city changes hue with the light, and sunrise and sunset are said to be particularly beautiful. Now one of the world's most treasured Unesco Heritage Sites. Petra made an iconic appearance in Indiana Jones and The Last Crusade in 1989. Visitors are welcomed by the Bedouin who still relate to the Ancient City as home, and whose presence adds an element of romance to the site, and by the townspeople of neighbouring Wadi Musa. For an added touch of romance, you can sleep in the desert under the stars in glass-topped accommodation. www.abbeytravel.ie
Wynwood, Miami
Wynwood in Miami is one of the city's most happening districts, and is also the place for great nightlife and an emerging restaurant scene. The streets are full of converted warehouses housing craft breweries and funky art galleries, while your senses will be assailed by the vibrant artists' community, with its colourful murals, pavement poetry, street performers and hip graffiti. The Wynwood Walls is an outdoor museum with dozens of murals painted by artists from around the world, including some of the best-known street artists. Wynwood is so cool that Time Out placed it among the top 50 neighbourhoods deemed to be the world's cultural and culinary hotspots this year. Its neighbour, the Design District, has also come to prominence as a destination for the arts, design, and fashion and it has many galleries and high-end shopping outlets. www.aerlingus.com
Botswana
Beautiful Botswana was the setting that ignited Prince Harry and Meghan Markle's relationship in 2016, after the British prince persuaded the American actress to join him there a few weeks after they met, as it's one of his favourite places. They camped under the stars in a luxurious tent with a veranda at the Meno a Kwena camp, overlooking the Boteti River, where elephants and zebra come to drink. A place of unparalleled beauty, Botswana is one of the great safari destinations in Africa. The Okavango Delta is one of the world's last great wildernesses and it becomes a lush animal habitat during the seasonal floods. Aside from safaris, Botswana is known for mokoro rides, quad biking, fishing and 4x4 off-road adventures. English is an official language in Botswana as it is taught at schools, and is widely spoken in all urban centres. www.botswanatourism.co.bw
Oman
Oman has a rich heritage, a frankincense-trading past and an abundance of natural beauty, from spectacular mountains to wind-blown deserts, and a port capital, Muscat, that is home to the contemporary Sultan Qaboos Grand Mosque. You'll also find the old waterfront Muttrah quarter with a labyrinthine souk there. Clinging to the edge of a dramatic gorge in the spectacular setting of the secluded Al Hajar mountain range, the Anantara Al Jabal Al Akhdar Resort delivers serenity in a sanctuary of wellness. Sign up to the resort's one-day mountain escape to recharge your body and mind. Start your day with yoga, detox in the hammam with a choice of Moroccan or Turkish therapies, or check out the variety of experiences on offer. These include landscape photography and painting masterclasses, traditional culinary sessions, stargazing, local village hikes and a visit to the Ultimate Jabal Activity Wall. www.aljabalakhdar@anantara.com
Activity
Abu Dhabi
You'll never be bored in Abu Dhabi, the capital of the United Arab Emirates, and some recent openings have made it even more appealing to lovers of activity holidays. If you fancy meeting some of your childhood heroes, you can head to the newly-opened indoor theme park, Warner Bros. World Abu Dhabi, while Yas Island is the setting for the famed Abu Dhabi Grand Prix. Off the track, Ferrari World and its speed-freak favourite Formula Rossa roller coaster provide full-on family entertainment for thrill-seeking adults and children alike. The city's historic landmark, Qasr al-Hosn, recently re-opened as a dedicated cultural and heritage site, with an artisan centre that will host workshops and demonstrations by traditional Emirati craftsmen. In 2019, a 900-seat theatre and outdoor amphitheatre will be added, along with the region's first children's library. And then there's the new Louvre Abu Dhabi, which is home to incredible treasures including works by Paul Gauguin and Pablo Picasso, and ancient jewellery and artefacts. www.sunway.ie
India
There is so much to do in India, and now that Pakyong Airport has opened, Sikkim is experiencing a big influx in visitor numbers. They're attracted by the easy road transfers to the state capital, Gangtok, and fast access to a string of Tibetan Buddhist monasteries and mountain-trekking routes. Traditional Indian weddings are world-renowned because they are celebrated with extensive decorations, music, dance, costumes and rituals. If you'd like to experience one while in India, a new company is giving travellers the chance to be on the guest list of a genuine cultural celebration. (www.joinmywedding.com). If you're a solo traveller, Travel Department is hosting its 11-night, solo-friendly Splendours of India trip in May and September, where you can experience a rickshaw tour of Old Delhi, sunrise at the Taj Mahal, a boat cruise of the serene Lake Pichola, and a full day guided tour of Jaipur - the Pink City. www.traveldepartment.ie
Tuscany
Summer 2019 sees the addition of Topflight's escorted tour holiday in Tuscany. The Andrea Bocelli Summer Experience offers a week-long holiday with tours of some of the most beautiful places in Tuscany, and the opportunity to learn to cook delicious Italian food in Lucca. The highlight will be a concert with Andrea Bocelli in his hometown, Lajatico. The theatre there holds just one concert by Bocelli every summer and then falls silent for the rest of the year, giving it its name 'Teatro del Silenzio'. There will be a pre-concert tasting of local delicacies at a Tuscan country estate on the day of the concert, and a full day excursion to Pisa and Pietrasanta with a tour guide. You get train tickets to Florence with a guided walking tour, and apart from its historic churches and monuments, art in Tuscany ranges from edgy street art in Florence and countryside sculpture parks. www.topflight.ie
Dark Tourism
Dark tourism, which sees visitors visit places traditionally associated with death, destruction and tragedy, can throw up ethical issues, such as when people take selfies at sites of tragedy. However, respectful and enlightened engagement with dark sites in a non-sensationalist manner can be educational and historically revealing. Every year, millions of visitors from around the world walk through the gate bearing the inscription 'Arbeit macht frei' - Work Sets One Free - to enter Auschwitz, one of the best-known concentration camps and a living monument to those who died in the Holocaust. Now a Unesco World Heritage Site, the Auschwitz-Birkenau Memorial and Museum in Poland poignantly commemorates the lives of those who died within its walls and fences. You'll explore the gas chambers, crematoriums and exhibition halls inside the old prison blocks, as your guide sensitively explains the key events in Auschwitz's history. www.cassidytravel.ie
Busan
As South Korea's second largest city, Busan is a stunning blend of scenery, culture and cuisine. It has had a busy year as it was awarded the title of East Asia Culture City for 2018, and conducted a great programme of events ranging from street art festivals to traditional dance shows. It is also considered to be the country's best beach getaway, and its spectacular Gwangalli Beach has many bars and offers views of the modern Diamond Bridge. Haeundae Beach features the Sea Life Aquarium, and it has a folk square where traditional games such as tug-of-war are played. Busan also offers hill hikes to historic Buddhist temples, and Beomeosa Temple, a Buddhist shrine founded in 678AD, can be found at the base of Geumjeong Mountain. There is vintage shopping galore in Busan, and you can visit hip breweries and slums that have been transformed into cool arts districts. The country's famous sizzling hot springs will help you to unwind. bto.or.kr
Read more: