10 best Airbnbs: Load up your Little Black Book with these surprising rentals
Homes from home...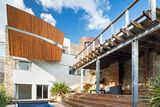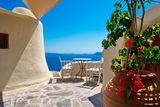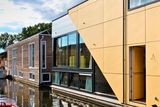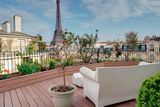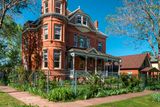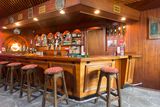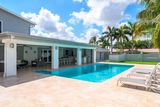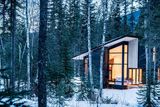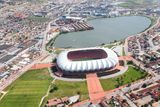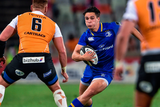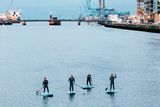 Hotels are well and good, but savvy travellers always need a few Airbnbs up their sleeve. Pól Ó Conghaile picks ten of the best…
1. Life in the Fast Lane, Dublin
What is it? A five-bed, 5,000-square-foot pad with stunning sea views in Dalkey (above). Oh, and it's owned by former Formula 1 star, Eddie Irvine.
Tell me more: "Your neighbours are Bono, Van Morrison and The Edge," the listing points out (just don't expect them to borrow sugar). Nestled off the Sorrento Road, this elegant escape can sleep 10, comes with a pool, games area, sauna, Jacuzzi and bar… and a tantalising F1-Factor. Who knows what parties went down in this Dalkey nook?
Guests say: "A nice big, social, yet cosy sitting room made our friends catching up extra special..."
We say: There's a three-night minimum stay. And a security deposit of €2,500. And a cleaning fee of €270…. you get the picture.
Check in: airbnb.ie/rooms/9784716; from €1,200 per night.
More:
2. Denver's Mystery Mansion
What is it? A beautiful B&B dating from 1890 in the Potter-Highlands neighbourhood of Colorado's Mile High City.
Tell me more: The Lumber Baron Inn is a historic B&B boasting five antique-filled rooms with artistry ceilings, and a keen paranormal following. Two young women were mysteriously murdered here in 1970 ("when nobody else heard even though there were about 15 apartments in the building"), so things may go bump in the night. Not least, the murder mystery dinners.
Guests say: "Just as described – awesome experience to step back in time and spend a night in a romantic old mansion..."
We say: There's free Wi-Fi and private Jacuzzi baths, so it's not all antiques and ye-olde atmospherics.
Details: airbnb.ie/rooms/7660571; suites from €226 per night.
More:
3. Brooklyn for DUMBOs
What is it: A Brooklyn loft, 10 minutes from the Brooklyn Bridge, Fort Greene, the Brooklyn FLEA and Grimaldi's pizzeria.
Tell me more: Always wanted a loft in New York? Here's your chance, thanks to this 800-square-foot, light-filled, wood-floored, exposed-brick crash pad near DUMBO. Owned by music industry and design professionals, you can expect avant-garde and pop décor, fiberglass partitions between rooms and other quirky touches in a building dating from the late 1800s.
Guests say: "Mike has a great collection of music memorabilia from the 90s and the loft takes you back to a place you would have dreamed of living in in your 20s…"
We say: It sleeps up to six people. Citibike rentals are two blocks away.
Details: airbnb.ie/rooms/7254973; from €125 per night.
4. The world's first self-catering pub
What is it? A converted village pub in Aglish, Co. Tipperary. But make sure you read the full listing… stag parties won't work here.
Tell me more: Ok, first the bad news. Conroy's is "the pub with no beer" – the bar holds no liquor licence and the pumps no longer dispense, so any booze is strictly BYO. You can BYO, however. And you'll be BYOing in a self-catering hideaway complete with polished mahogany bar, original till, darts board and open turf fire. It sleeps four, there's a bedroom in the old snug and families may note the fairy gardens in the stone buildings outside.
Guests say: "Warm, cosy, friendly, and one of the most unique places we've ever stayed in anywhere..."
We say: The current-day village pub is just a short stroll… but the nearest shop is 4km away in Borrisokane, so bring supplies.
Details: airbnb.ie/rooms/1223481; from €96 per night.
More:
5. Flake out in Florida
What is it? The perfect sports pad. This modern estate home has seven bathrooms (sleeping 16 guests), a basketball court, barbecue and a big pool. It's your pimped-up home from home in the Sunshine State.
Tell me more: Lost weekend in Florida anyone? This Hollywood hideaway is owned by an ex-NBA player, and along with the pool and basketball court, there are two large bar areas, an oversized TV room and a tiki hut with a fully-equipped outdoor BBQ kitchen area. It's just over two miles from Downtown and the Hollywood Beach Boardwalk, and the all-singing, all-dancing Hard Rock Hotel & Casino is five minutes from your door.
Guests say: "Perfect for a bachelor event… Would recommend to everyone looking for a nice spot to lounge but still close enough to Miami and all the fun…"
We say: As with all airbnbs, read the small print. No parties are allowed, and there's no loud music or noise after dark.
Details: airbnb.ie/rooms/15391273; from €862 per night.
6. Room with a view in Paris
What is it? Live like a Parisian in this stunning apartment with knockout views of the Eiffel Tower. It sleeps six in three rooms and boasts a 1,300-square-foot private terrace with panoramic views.
Tell me more: "Literally just cross the street and you are at the Eiffel Tower!' says the blurb on this Parisian bolthole. You can watch the sun rise and set on the iconic tower, stock up at nearby bakery and markets, and fittings include an electric curtain that can be timed to open and close, a Nespresso machine and an antique marble Louis XV chimney… mais oui!
Guests say: "We couldn't see another home across 20 city blocks that had the same combination of proximity to Eiffel Tower, orientation, and sizeable outdoor space accessible from the main living area…"
We say: Read the guest reviews carefully. Some suggest that smaller rooms and twin beds may be uncomfortable for large adults.
Details: airbnb.ie/rooms/412485; from €750 per night.
7. Your cave in Greece
What is it? A cave house set in a former bakery on the island of Thira, in the Greek Cyclades. The ultimate man cave, in other words.
Tell me more: Hanging on the cliffs of the caldera, this hideaway has been restored by a family of architects, featuring built-in beds, antique furniture and terraces with outstanding views… not just of the sparkling sea, but a dramatic volcano, too. The domed house is set in the village of Oia, and sleeps four across two private bedrooms (one of which was actually the old cistern).
Guests say: "Big plus – the house is 10 steps away from main walking path... you don't realise until you get there how important that is!!!!"
We say: It ain't easy to get to from Ireland. Planes and ferries will require juggling, but the journey looks worth the hassle…
Details: airbnb.ie/rooms/283638; from €268 per night
8. Dutch Gold in Amsterdam
What is it: A houseboat in Amsterdam! But don't worry; it's not a leaky old barge. This is a newly-designed residence sleeping seven over three floors.
Tell me more: Set behind the Olympic Stadium in Stadionbuurt, the houseboat is five minutes from the tram (they run every 10 minutes from the Van Gogh and Rijksmuseum). The master bedroom is on the top floor, with an open kitchen and living room down below, and two bedrooms sandwiched in between. This being Amsterdam, there are also two bikes available.
Guests say: "We enjoyed the gentle sway on the boat. It is a little far away from things but with a ten minute walk you can get a bus."
We say: No stag parties! It doesn't accept "bachelor groups".
Details: airbnb.ie/rooms/1454938; from €290 per night.
9. Back to nature in British Columbia
What is it? An architecturally designed modern cabin, "perfect for getting away from your job, your life, and the world at large".
Tell me more: It's your Canadian wilderness cabin… with bells on. This chic bolthole comes with two bedrooms (sleeping up to eight), and there are 180-degree views of the surrounding forest, rivers and Canadian Rockies. The Blaeberry River runs outside, there are lots of hiking trails, and you're within striking distance of five National Parks. Five!
Guests say: "Only 20 minutes to Golden, where we went skydiving and white water rafting, played golf, and went mountain biking at Kicking Horse Resort. Stopped at Banff on the day coming in and Lake Louise on the day leaving."
We say: Wanna ski? Kicking Horse Mountain Resort is 30 minutes by car. Two hours take you to and the resorts of Raevelstoke, Lake Louise and Sunshine village.
Details: airbnb.co.uk/rooms/702956; from €320 per night.
10. Game on in South Africa
What is it? Hopewell House, a big, five-bedroom house set in a 2,500-hectare nature reserve 40km from Port Elizabeth.
Tell me more: Two South African rugby teams have joined the Guinness Pro 14 this year – the Cheetahs, based in Bloemfontein, and the Southern Kings from Port Elizabeth. Leinster are just back from bouts with both; Ulster travel to Port Elizabeth in November, Connacht visit the Cheetahs in March and Munster travel to both away venues in April. Rugby mad? This could be your ideal base in the Eastern Cape, set on a reserve with its own restaurant and butchery (parcels can be delivered to your door) and 55km of mountain biking trails.
Guests say: "If you take the mountain bikes and go on the trails in the reserve you will see zebra, Kudu and Springboks…"
We say: Split the price. It sleeps up to 10 people.
Details: airbnb.ie/rooms/8491681; from €176 per night.
More:
Six sporty Airbnb Experiences
Airbnb aren't just about rentals. The sharing economy giant has been rolling out hosted 'experiences' all over the world, aiming to get travellers out and about with locals who share their passions. Here are six for starters…
1. Paddle through Dublin
Grab a paddle, and a different perspective on Dublin with this Stand-Up tour of the river and canals. airbnb.ie/experiences/57279; from €59pp.
2. Bird's eye view in Brazil
Paraglide with an instructor at São Conrado before hiking to (and taking off from) Pedra Bonita. airbnb.ie/experiences/16382; from €128pp.
3. Walk with wolves in California
Channel your inner Stark as you meet, walk and bond with a wolf pack in Angeles National Forest. airbnb.ie/experiences/37451; €130pp.
4. Sword fights in Mexico
Learn the rules and history of fencing before feinting and lunging your way through an afternoon in Mexico City. airbnb.ie/experiences/9892; €30pp.
5. Rowing through Prague
Glide through downtown Prague with a former Czech national team sculler, learning techniques as you go. airbnb.ie/experiences/36569; €89pp
6. Wakeboard and ski in Toronto
Go for a ride on a Scarab jet boat, try wakeboarding and slalom skiing before kicking back with a cruise. airbnb.ie/experiences/60433; €106pp.
Read more: