My cultural life: Phelim Drew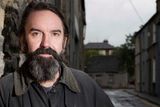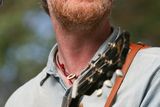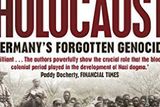 Phelim Drew is one of our best-known actors, and son of Ronnie Drew, one of the founders of The Dubliners. His film and TV include work includes Clean Break (RTE), Ripper St (Amazon) Angela's Ashes, The Commitments and My Left Foot. He has appeared on stage in the Abbey, Gate, Almeida (London), Lyceum (Edinburgh) and worked with Druid, Rough Magic and The Focus. He is married to Sue Collins of The Nualas and they have three boys, Vivian, 11, Milo, 10, Seanie, 8, and Lily, 8, a dog called Paddy-Fields, and four fish.
TV: Vet On The Hill
I enjoy docs and food programmes and recently have Vet On The Hill to thank for our dog Paddy-Fields. We saw this beautiful dog on the show and I immediately started searching and by lunchtime the next day we had our new little man. We had been planning to get a dog for about a year so when it happened so quickly - in the end it was like it was meant to be.
Book: The Kaiser's Holocaust
Books are so personal. I have favourite books at different times of my life. I'm currently reading The Kaiser's Holocaust by David Olusoga and Casper W Erichsen (Faber, above). It's engrossing in its storytelling and shocking because it recounts the eradication of whole tribes in the name of white colonial progress.
Design: Magimix
One of my favourite belongings is my Magimix. It does what it says on the tin. It allows me to incorporate onion and garlic to my taste for family dinners without the kids having any idea that they are in fact eating onions and garlic. It grates large amount of Parmesan in the squint of an eye. It feels substantial, has three buttons for operation, it's chrome and all the bits fit effortlessly and are dishwasher-proof. It's only limited by my inability or laziness to use it to its full potential. I love it.
Music: Say It To Me Now
Say It To Me Now by Glen Hansard (above) is in the show Once and sung by the wonderful Sam Cieri. I'm also listening to Lisa O'Neill's new album Pothole In The Sky. Beautiful.
Art: Leonardo da Vinci
I went with the family, and loved, the exhibition of the UK's Royal Collection of Leonardo da Vinci drawings at our National Gallery which, astoundingly, has ER printed on the bottom right corner of each fragile page. I explained to the children that apart from the beauty of the drawings, was the fact that they have survived, despite being 500 years old. Seanie, 8, said, "My drawings never even last longer than a week before someone puts them in the bin!"
Film: The Revenant
The Revenant with Leonardo DiCaprio as a fur trapper who is attacked by a bear on the Missouri River and left for dead by his party. Not since watching The Good The Bad And The Ugly eating onion sandwiches and milk with my old man when I was about ten have I so enjoyed a film and admired all the elements that make it so great.
A concert in memory of Ronnie Drew will take place on Friday September 2 in Vicar Street with all proceeds going to the Cancer Clinical Research Trust at St. Vincent's Hospital, Dublin. Artists confirmed include John Sheahan, Declan O'Rourke, Mike Hanrahan, Eleanor Shanley, The Nualas, Phil Coulter, Mary Coughlan, and Phelim Drew. vicarstreet.com