One cool Cat: Fab and Funky Chinese EV with 420kms range will leave you feline mighty fine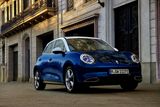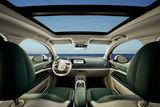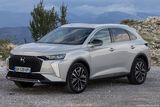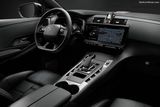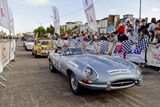 Funky by name and funky by nature — welcome to Chinese brand Ora's fabulous entry into the electric car market in Ireland.
Joining its country cousins MG and BYD (Build Your Dreams) this debutante is the latest model to join the Red revolution — namely to bring reasonable-priced EVs to the masses.
Looking like a cross between a VW Beetle and an Opel Adam, this cheeky little imp is hoping to live up to the brand's name (which stands for Open, Reliable and Alternative).
It's too early to say, but judging by the reaction of the public, it's halfway there already.
It certainly has the cutesy wow-factor and no matter where you pulled up to, curious crowds would approach to enquire about it. ​
It's hard not to fall in love with its wide-eyed almost smiley little face.
The two-tone paint job (especially the mesmerising Aurora Green on our test car) adds to the lure as does the snazzy five-spoke alloys and the unique lightbar embedded in the rear window.
The exclamation mark logo on the bonnet adds to the intrigue as does the fact that the words Funky Cat don't appear anywhere. Open the door and you'll be instantly smitten by the glorious American-style two-tone finish (ours was a sumptuous burgundy and British racing green).
The faux leather upholstery adds a real touch of luxury as does the quilted finish in the upper doors and the suede texture on the dash.
A minimalist, almost button-free cockpit showcases the technology on offer which is channelled through a dual -screen setup packed with detail.
The instrument panel is particularly busy with several bits of info, complete with 3-D graphics, vying for your attention. Some drivers may find it a tad overwhelming and it takes a while to get used to. The displays themselves need adjusting for night driving as the daytime setting is too bright, causing reflection blindspots on poorly lit roads.
It's also nigh on impossible to make any adjustments while on the move as a camera situated in the A-Pillar monitors the driver's every move and barks "pay attention" every time you look down.
Great stuff as you can never have enough safety and standard kit includes active cruise control, lane keep assist, blindspot detection and traffic jam assist — earning the Cat a 5-star NCAP rating.
The model line-up is simple and consists of two offerings — the entry-level 300 Pro, which boasts a range of 310kms and the 400 Pro+ which will cover 420kms (WLTP) on a single charge.
We tested the latter which gets the bigger 63kWh battery pack (the 300 Pro comes with a 48kWh unit) and both are hooked up to a powerful electric motor on the front axle which generates 171bhp. Both units are capable of charging at up to 67kWh which will see it juice up from 15-80pc in 45 minutes while a standard street charge will take around three-and-a-half hours.
Drive-wise, the Funky Cat is remarkably refined and wafts around town in serene silence. Drop the hammer and this little machine can fairly shift — hitting 0-100kph in just over eight seconds. It proved supremely comfortable on the motorway and even at higher speeds of around 120kph there was little road noise in the cabin.
The real-life range was superb too and on several long trips we easily managed 320kms plus — not bad when you consider 80pc of that was motorway driving.
All in all the Funky Cat is a pretty impressive first offering and is decently kitted out for the price which starts at €31,995, rising to €39,995 including grants.
Flagship DS7 SUV gets chic new look
Nothing screams style and sophistication quite like a DS and the flagship 7 is oozing it from every pour.
Launched in 2017 as the Crossback, the mid-sized SUV has been treated to a major mid-life refit and has now dropped its birth name.
Simply badged as the DS7, it is clearly taking design cues from its sibling, the DS4 — especially the new front.
Sporting a gargantuan piano-black grille and slimmer headlights, they both draw attention to the stunning LED light veils that sweep down like tears to the lower bumper.
The five vertical bars bend in an arrow shape pointing to the DS logo in the centre.
At the rear it's a similar affair with thinner clusters with diamond cut effect, which in turn showcase the new bootlid and fresh logos.
The new range will come in three trim levels — Performance Line, Rivoli and Opera — and are loaded with kit including 21-inch rims.
Irish customers can choose between four powertrains, with three E-Tense plug-in hybrid versions and one diesel. Power outputs range from 225-360bhp plus the option of all-wheel drive.
All petrol plug-ins come with a 14.2 kWh battery that enables all-electric driving for up to 57 km (WLTP) and charging takes around one hour and 45 minutes from a domestic wall box.
Night vision can detect cyclists, pedestrians and animals at distances up to 100 metres in the dark.
The new DS7 is available from DS Store, Dublin now. Prices start at €50,390.
Precious metal on show in Retro Cannonball
Retro Cannonball will take place in the sunny south east on May 26-27, starting in Wexford and finishing in Offaly.
The classic car extravaganza which is raising money for the Jack & Jill Foundation will showcase some rare metal including several Jaguar E-Types.
Ferrari will be well represented with a number of 348 GTS. There will also be some beautiful Mercedes-Benz SL classics, a Lancia Beta, a BMW 635CSI, a Porsche 911 Carrera, a 911 Targa, an MG Midget, a Ford Escort Cosworth, an American Corvette, a classic VW Beetle, a Ford Thunderbird, a Mini Cooper and many more.
Billed as a more laid-back experience for both drivers and spectators, this two-day event will see the convoy stop at the Haven Hotel in Dunmore East, Waterford, the Radisson Blu Hotel in Little Island Cork, the Bru Boru Heritage Centre in Cashel and then up through the Hidden Heartlands for a big finish in Tullamore.
See www.cannonball.ie for details.