Mazda's new flagship SUV CX-60 is the last word in style and luxury, but PHEV set-up needs work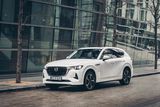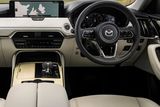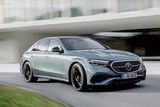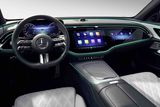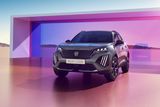 Considering the phenomenal success of the CX-5 and the void left by the now discontinued CX-7, it seemed Mazda were missing a golden opportunity in the large SUV segment.
As the years ticked on, that gap was filled mainly by the Koreans who cashed in with reasonable-priced oil-burning versions of the Kia Sorento and the Hyundai Santa Fe.
Granted, nobody could have predicted the meteoric rise of the crossover, but it took nearly 12 years for the Japanese car giant to finally join the party with their new offering – the CX-60.
Better late than never, and boy, it didn't disappoint.
Taking sartorial tips from its smaller siblings the now flagship all-wheel drive monster has raised the stakes and is clearly gunning for the premium brands.
Think CX-5 only bigger – 170mm longer and 45mm wider – it simply oozes class and sophistication and with its elongated bonnet (making room for 6-cylinder engines) and with chrome detailing it looks every inch the executive SUV.
That's even more evident on the inside where the cabin is bedecked in the most sumptuous, albeit not particularly childproof, ivory leather twinned with maple wood inserts in the centre arm rest.
A 12-inch digital display takes pride of place above the centre console which is practically devoid of buttons, bar the controls for the heating.
One clever piece of software is driver recognition. A small camera situated in the touchscreen scans your height and weight and will adjust the driver's seat position, steering wheel, mirrors, HUD, even your preferred sound and climate control settings. It will then memorise all of these and re-adjust every time you climb in.
Up front there is oceans of head and elbow room which is replicated in the rear where three adults can lounge comfortably.
The boot is generous too – swallowing 570 litres of luggage – and a low lip and wide aperture means awkward loads are made easier.
Under the hood Mazda took a major gamble with their launch model in the guise of a plug-in hybrid only.
On paper, the figures look impressive – a 2.5-litre petrol unit twinned to a 129kWh electric motor that generate a combined 327bhp.
A newly designed 8-speed automatic gearbox mated to a 17.8kWh battery will not only begin every journey in electric, but promises to cover up to 65kms on a single charge.
A large pinch of salt is needed with the claimed range as is the case with nearly all PHEVs and over several charges we never managed to achieve more than 38kms.
But the biggest disappointment was the powerplant itself which was noisy and gruff, especially if you put the foot down.
Years of experience has taught us that hybrids hate aggressive driving, but we weren't expecting such a vocal response form a 2.5-litre unit.
That may be down to the fact that it is a basic four-cylinder plus its hefty kerb weight of almost two tonnes, but it shouldn't howl like that.
Also, once the battery was depleted, the fuel consumption took a battering and really came to the fore on longer motorway jaunts where it was a struggle to achieve anything close to 6.0-litres/100kms or 40mpg.
Luckily, Mazda have just launched a 3.3-litre diesel and a 3.0-litre petrol – both 6-cylinder units with added torque and grunt.
The extra power and rear-wheel drive biased set-up should iron out these teething problems which mar an otherwise fine machine.
Prices for the Mazda CX-60 start at €54,100.
Mercedes' new E-Class is treated to a superscreen
Hot on the heels of the new C-Class comes its bigger brother which is hoping to ruin the launch party of the BMW 5-Series.
Yes, the sixth generation E-Class has grown in size and stature – edging increasingly closer to the flagship S.
Super slim LEDs top and bottom of the new headlamps accentuate the diamond cut grille, which can be illuminated at night.
Flush door handles give it a real futuristic look, as does the sleek rear clusters with 3-D star-shaped inserts.
But it's on the inside where the battle for executive hearts and minds will really be fought and Mercedes has rolled out the big guns.
Designers have drawn heavily from the technology used in the S-Class and EQS – namely the Hyperscreen.
This gargantuan high-res display is slightly different as it is separated from the instrument cluster and is therefore called the Superscreen. It is powered by the latest MBUX software with voice control.
There will be four petrol versions (E200, E300 e, E300 e 4MATIC and E 400 e 4MATIC) and two diesel versions (E220 d and E220 d 4MATIC) – three equipped with fourth-generation plug-in mild hybrid electric power.
A new battery pack increases electric motor power from 15 to 17 kW and boosts torque to 205 Nm while boasting a range of 118kms in EV mode alone.
Further details including specifications and price will be announced closer to its expected autumn arrival.
Peugeot's new e-2008 has range of 406kms
Peugeot has unveiled the new 2008 line-up, with enhanced technology and new electrified powertrains with up to 406km of range.
Design-wise the crossover SUV gets new front and rear light signatures and the reshaped nose sports the black lion logo, first seen on the 308.
Going on sale this winter, the trims remain the same – Active, Allure and GT – and all come with choice of petrol engines plus a new 115kW/156bhp all-electric motor.
Powered by a 52.5 kWh battery, it can be charged to 80pc in just 30 minutes using a fast charger. A full domestic charge takes 7.5 hours with a 7 kW wallbox.
The 2008 also comes with new colour options, innovative wheel designs and new interior fabrics.
It's loaded with safety kit too, including adaptive cruise control, automatic emergency braking with pedestrian and cyclist detection, extended traffic sign recognition, and active lane departure.