How different makes of car rate in the NCT - and the model that performs the worst every year
There's a quick and easy way to find out how different makes of car rate in the NCT, writes Campbell Spray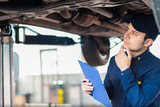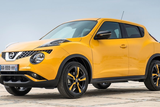 At last there is a very quick way to see how your car rates in the NCT. Irish tech firm Idiro Analytics has completed an analysis of the 2016 NCT results, with some interesting insights being revealed.
If you own a car, you'll know only too well the trials and tribulations involved in passing the NCT. Whether it's your front suspension that causes you to fail, a bulb not working properly or an improper tread count, the NCT is not only time-consuming but can be costly too.
As we're all aware, the aim is to pass the test first time around, however, whether you're a proud car owner who would love to bubble-wrap your car, or you enjoy doing 360-donuts at the weekends, you might be in for a surprise to find that your car could be statistically more likely to fail the NCT than to pass it.
Understandably, the Volkswagen Golf, the best-selling car in Europe, and the best-selling Volkswagen worldwide and in Ireland, was the third most tested car at the NCT in 2016. Interestingly however, it achieved a first-time pass rate of only 51pc in 2016, compared to the Toyota Yaris which achieved a first-time pass rate of 59pc and the Hyundai i30 which had a first-time pass rate of 72pc.
Furthermore, the Volkswagen Golf was listed 59th in "Pass rate by model" compared to the Peugeot 508, the Opel Insignia and the Toyota Corolla, which were listed fifth, eighth and 53rd respectively. A low overall pass rate might not be a bad thing if it shows a car model that people are still driving 30 years after it hit the road!
It's worth keeping in mind that, unsurprisingly, older cars tend to fare worse in the NCT because understandably, they are, well, older.
Hence, discontinued models of car will look worse until you compare the test results for a specific year. For example, for cars dated 2007, Toyota holds five of the top six slots for highest NCT passes, whereas for 2012 cars, Toyota doesn't make it into the top eight!
The Idiro dashboard, which is interactive and which you can explore yourself, available at www.idiro.com/nct, uses the 2016 NCT results made available by the RSA. To make the dashboard practically usable, it is limited to the 20 most popular brands of cars, and only models of those brands where more than 1,000 cars were tested - that's 1.1m tests out of 1.4m in total. Bear in mind, these results do not take into account factors such as mileage, maintenance or service history, and therefore may not directly evaluate car quality.
Some additional insights discovered were as follows: