Why we went out and bought a new van this year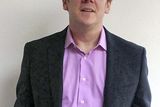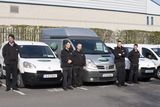 PAUL Cullen is the founder of Independent Healthcare Service. The company has been supplying and servicing healthcare equipment and products since 2006.
It employs 17 and supplies a range of products, from hospital beds and pressure relief mattresses to fall-monitoring systems, to healthcare providers and the general public.
The company has a fleet of nine vehicles all of which do significant mileage every year. It recently bought five Peugeot Partner vans to replace some of its older vehicles.
"We've had Peugeots before and never had an ounce of trouble with them," Mr Cullen says. "We bought from Gowan Motors, Navan Road, and they have given us great service. Our staff like the vans and find them comfortable and easy to drive. We have financed the purchase over three years with our bank. We decided to replace now mainly because of the age of the vehicles and because we wanted a uniformity within our fleet.
"The trading climate is still difficult but there comes a point where you have to invest to keep your business running efficiently. Our vans are on the go all of the time all over the country and have to transport a lot of tools and equipment. They have to be reliable. I would consider going electric at some point but I would like to see a better range and a better charging infrastructure first."
Fleet
Morgan McAndrew and Sean Curley established Value Van Rental in 2005. Today the company employs five and has a fleet of 240. The fleet ranges from small vans such as the Citroen Berlingo and VW Caddy to flat beds, crew cabs, Mercedes' Sprinters, Ford Transits, VW Crafters and 4X4 commercials.
The company has recently added a number of Citroen vans in response to a pick-up in demand.
"There is definitely some upward movement in the economy and we expect to grow our business by 15pc-20pc in 2015," says Mr McAndrew.
"We have vehicles from across a number of brands but are relatively new to Citroen."
He says that long-term hire is an important part of the company's business mix.
"It suits people to have a van available but with the flexibility of being able to give it back at short notice if they need to.
"Typically it suits trades people who need constant and reliable transport but who would still find it a struggle to raise the necessary finance to buy a vehicle from the bank."
John Dillon set up Delcassian Wines & Spirits with his business partner, Pat Rigney, 10 years ago.
The company, which employs 25, has a fleet of 14 including five recently purchased Toyota Auris vans funded by a finance package.
"We went for the Auris because of its comfort and reliability while its excellent fuel consumption and low road tax rate were also factors," John Dillon says. "We bought from Carroll & Kinsella in Churchtown. They arranged to have the vehicles branded for us and that took a big burden off our shoulders.
"The trading environment remains challenging and people are still finding things tough going, but there are signs of a pick up."