Business and pleasure... can your van do double duty as a family car?
So your small business is growing and your family is too. And you need a vehicle that suits both, because two can't be justified or afforded. There are options, as Brian Byrne reports, but there are also qualifications and compromises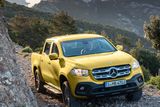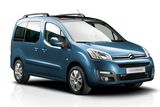 First, let's pick a scenario. You have a small operation, let's say construction/craft-related, or in retail or services, in which a light commercial vehicle would be useful.
You operate from home, with your partner and small child in a city suburb, with no need for a second car normally.
But you all want to be travelling together some of the time, especially at weekends.
* An estate version of any compact or medium sized car, say a Toyota Avensis, could double as a work vehicle.
This will offer normal car comfort. But it may not be able to cope with tough use on sites, or for retail deliveries. There are issues of security for tools and materials, or products being delivered.
And it has no capacity to take advantage of commercial vehicle financial breaks.
* A small van like Volkswagen's Caddy may suit, where there is room for three up front.
If the operator is VAT-registered, that tax's content of payments can be recouped. The security of contents is significantly better.
But it will lack the comfort of a car and will need to have any child seat in front. There will also be a shortage of storage for family trip needs.
* A van in a crew-cab configuration, with a second row of seats, might help.
There are Peugeot Partner and Citroen Expert vans which have a folding rear seat that allows the vehicle to be a complete van when necessary. The sliding side door makes it accessible.
Truth is, though, they're not very comfortable in those rear seats. Much better is something like the larger Renault Trafic crew van variant, which looks good, is comfortable for up to five adults and has a decent closed cargo area.
* The small-van makers generally also have 'combi' variants, adapted for four or five occupants as a passenger vehicle.
Very popular in continental Europe, they include Citroen Berlingo Multispace, the Volkswagen Caddy Life, and Ford's Tourneo Connect.
The advantages are good comfort and space for people, along with the heavy-duty ruggedness built into a van.
And the second seats row is usually tippable to make for a larger 'van' area when needed at work.
The downside is, like an estate car, they can't attract commercial vehicle financial breaks.
In addition, work-related tools and materials are open to view and targeting by the ungodly.
Also, for some reason, Irish families aren't at all keen for their family car to be what they see as a converted van.
* If the business requires an open cargo area, then any crew-cab version of the various pick-up models available can be a good choice. The passenger areas are roomy and comfortable - even to premium brand status with the new X-Class from Mercedes.
And the pick-ups of today are a long journey in overall refinement terms from their rock 'n' roll 'n' rough predecessors - the latest Nissan Navara is a case in point.
* The SUV commercial used to be another option, but nowadays they all have just two seats due to more stringent Revenue testing for what is called N1 status, and that simply won't wash for family needs.
* Whatever the LCV choice - and size-for-size a van is generally cheaper than a standard passenger car - there is another matter to be dealt with if using a van as a family vehicle.
That's how you register it and tax it.
It's a little complicated, but the simplified version is that you have to register your vehicle for either commercial or private use.
If you register it as commercial - and you can only do so for a true van, pick-up or commercial SUV - you get a favourable road tax rate, but you can't use it for even occasional private use as a family car, not even as part of the school run.
If you register it as private, meanwhile, your road tax will be calculated not even on the CO2 emissions used in passenger cars, but the old system of engine size. Which means that, for instance, a 2-litre diesel engine will have a substantial annual road tax.
There is also the issue of Benefit In Kind (BIK) tax for using it privately.
The Revenue definition of a van is very clear in that the covered cargo area is behind the driver's seat'. .
A crew-cab vehicle, with a row of seats behind the driver, can escape BIK imposition if it is registered as, and only used as, commercial.
Which means, for instance, that anyone carried in the vehicle has to be in the course of the owner's business.
Unless your child is a qualified employee of the business, and going to do the work of the business in his or her school, the school run unfortunately doesn't count.
For every single buyer thinking of dual-use for a commercial vehicle, it will be a case of looking carefully at the driving needs of the family lifestyle and situation, as well as of the work requirements.
This applies not just at the time of buying, but how they might change through the next three to five years, because that's the duration of the investment.
There is a financial calculation and a social one, and each person's bottom line on that will be different.
Think carefully, and good luck with your decision.
Which might well be that it would be best to buy a small family runabout in addition to the work van.