London Girl: How summers in Ireland kept this 'Hollyoaks' star's feet on the ground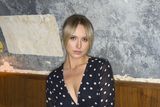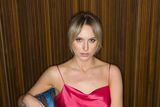 Aisling Jarret-Gavin has the kind of look that makes her a shoo-in for elegant beauties and sometimes calculating bitches (see Darcy Wilde, her character in Hollyoaks), but what she really wants to play, she says with a laugh, are "little old ladies, character parts. My dream is to be the female version of Timothy Spall".
Given the highly concentrated way Aisling has gone about her training and career so far, I'd say she has every chance of making that happen. An only child, she grew up in Camden, in the heart of London, and made her own way to acting and performing. She started working when she was eight - a Kenco commercial - and has progressed steadily since. Right now, aged 28, she has done Game of Thrones, Freak, We Need to Talk About Kieran, and nearly two years on Hollyoaks.
As a child, she spent time in Dublin, too. "My dad's Irish. He grew up in Dublin, and I've got family in Clondalkin. I've been travelling here since I was two, and Dublin has always been like a security blanket."
Dublin, as she remembers it from childhood in the 1990s, was a place of "ham and potatoes, cups of tea, and as many KitKats as my grandma could feed me - she always thought I was too thin. It would be very calm and secure. Quite a contrast".
By which, she means quite a contrast to Camden. "Growing up there was crazy, but amazing," she says. "I think it definitely influenced why I've gone down the creative route. My school was right in the middle of Camden Market. You'd come out the front door and there would be a plethora of different types of people, different cultures - punks, reggae music, everything. Seeing that from three years old, you're used to this vibrant lifestyle. I think it definitely instilled some form of creativity from an early age." As she talks, she makes me think of a Pogues song, London Girl, with the lines: The devil moon took me out of Soho/Up to Camden where the cold north winds blow...
She must have been highly precocious, I say. She laughs. "I think it makes you grow up a lot quicker. I'd be walking along the street, and people would be offering me weed from age 10, and I'd be like, 'I'm ok, thanks…' I've never had that urge to go backpacking, because I got a lot of that experience from just growing up in a place with so much stimulation. It was right there."
Aisling's dad (her uncle is award-winning INM photographer Tony Gavin) moved to London for work when he was 19, met Aisling's mother, who was from outside London, and during Aisling's childhood, both were very into music. Aisling remembers "Oasis, the Hawley Arms in Camden [where Amy Winehouse used to hop behind the bar to pull pints], and the Good Mixer [Blur hangout, where Elastica signed with Deceptive Records]. My dad and mum were so into music. It does light that creative flare; there was this excitement to the city, and it was a great time, in the 1990s. Music, fashion, energy. It was a good time."
Very precocious
That said, Aisling's parents - her dad works in construction, her mother is a social worker - were happy to watch. Not so Aisling. "Ever since I was little, my nickname in my family was Meryl Streep," she laughs. "I was an absolute nightmare. People would come round and I'd want to give everyone massages and charge them. I'd have a little red book and I'd write it all in. If my mum had parties, I'd hide in the bathroom and charge everyone for using the loo. I was very precocious."
And then she found acting. "I went to Hawley Infants [School], right in the market, and we'd do little plays there. I remember when I was maybe seven, we did extracts from A Midsummer Night's Dream. I got picked to be Hermia, and we performed it in the local park, and that just sparked it. I guess somewhere inside I knew that was my calling."
She joined a local drama group, and somehow heard about the Sylvia Young Theatre School. "I went into the local corner shop and found this paper called The Stage - it was the last one in the shop, and I applied for Sylvia Young on my own, and auditioned." At the time, Aisling was 10.
So, no stage mum behind her, nudging her on? "No! They tried to get me into Camden School for Girls. No one knew what Sylvia Young was then. I just heard about it, and applied. I had five auditions. I prepared all that on my own. I sang a Martine McCutcheon song, Maybe This Time. I had no dance training, so I just had to make all of that up, and I did a scene from Romeo and Juliet."
She got in. At the age of 11, she was cramming a full school week into three days - "they were super strict on you getting good grades" - with two days' vocational training: "tap, ballet, speech, cabaret, dance, singing - it was lot of pressure, and a lot of practice". She was also working. "I did loads of voice-overs, my first big stage show was Chitty Chitty Bang Bang with Michael Ball, then Joan of Arc at the King's Head Theatre. As soon as I started working, I didn't stop. It was a lot to take on."
It certainly was. Particularly as her friends, many of them, were by now beginning to do the usual teenage things. "They were doing what teenagers do - hanging around Camden, probably getting into boys, stuff like that. I had this focus. I stepped into a completely different world. It did make me kind of different… but people were generally very supportive."
At the Sylvia Young school, she made new friends - "my best friend, Vanessa White, who was in The Saturdays. [Actor] Nicholas Hoult was in my year. So many people from my class have gone on to be successful; Sylvia definitely has an eye for talent. I really thrived there. The school was strict but creative, and it really prepares you for the industry. It teaches you not be scared of failure. You're auditioning from the age of 11, so now if I don't get a role, I'm just like, 'That's the way it goes…'"
Even so, by the age of 16, Aisling had had enough, temporarily anyway, of being so very grown-up. "I left school at 16, and I was really lucky and got signed to the Sylvia Young adult agency, and I totally lost interest. They'd tell me, 'You've got an audition', and I'd be like, 'Oh god… I can't be arsed, I want to be with my boyfriend'. I didn't know what I wanted. I was too young to realise the work that needed to go into this, that you can't just get it on a plate, and I lost all sight of who I was and what I wanted. I had never really had a chance to be young, because very early, I had so much responsibility."
Lipstick and pearls
She got a job at Harrods. "I was one of the make-up girls, the ones who spray you with perfume. I worked for this company and I had to wear red lipstick and pearls. If you didn't have pearls on, you weren't allowed on the shop floor. It's so against everything I am! But it paid… Men would try and buy you chocolates and stuff. I never accepted. I figured that saying yes to the chocolates might mean you were saying yes to something else."
After a few years, and to her family's relief, she decided, "Right, I need to sort something out. So I did a three-year degree in drama at Italia Conti [a performing arts academy], and got a 2:1. I think my family were so happy that I had a degree, something to fall back on."
After Italia Conti, she signed with an agent, and almost immediately landed a role in Game of Thrones, as Margaery's handmaiden; followed by a series of ads for BT; then Meet The Parents, a candid camera show on E4, "so it was flying".
And then, the year she turned 26, everything went silent. "I had this quiet year, and I lost all focus. I was thinking, 'It's all over!' And wondering, 'Can I cope with the uncertainty of this? Can I cope with not knowing where I'll be in a few years?' I thought that people my age were meant to be in a job, financially stable, with a label, something to say who they were: 'I'm a business owner, I'm a hairdresser…'
"I thought that was what life was about. I got so lost in the constraints of society, and I think I hit a real low in my confidence. I was really down. I've got two sides to my personality - I'm driven by being creative, but I also love stability. It was a really crazy time. I got down and lost and convinced myself that I needed to conform."
She took a job as a business development manager in a restaurant in London and persuaded herself "that a steady salary and job would make me happy. I thought, 'If I'm not being successful in this acting career, I need to find something else to be successful in'.
"I don't like not to be successful, in anything. But it didn't work. I felt very lost, disconnected and unhappy. Then I got a call from my agent to say I had a Hollyoaks audition. Something in me said, 'You have to get this!' So I locked myself in a room for weeks to do the work. I told myself, 'You have to go for this. This is your dream'. And I got it. From then, things have changed. It showed me that when you put your mind to something and believe, anything is possible."
That was early 2017. Hollyoaks started in 1995 and has broadcast almost 5,000 episodes. It is regularly watched by a million people. Inevitably, it has changed Aisling's life. "I knew Hollyoaks was an amazing platform. But it has been mental."
By which she means, "Being recognised, gaining so many fans. You've got to think you wouldn't have a job if it wasn't for the fans, so you have to be humble about it. But it is strange. And crazy. Being surrounded by young girls on the train to Liverpool. The girl in my local coffee shop in London shaking so much she couldn't serve me. I asked, 'Are you ok?' and she was like, 'Oh my god, you're Darcy Wilde'. I was really hung-over that day, with my shades on…" She laughs ruefully, then adds, "Some people thrive off that side of it, whereas for me, not so much. I don't get a sense of purpose from that."
And of course, there is always a downside. "When I started, I got trolled a lot. My character was very villainous" - cab drivers, she says, still ask if she is like Darcy - "and people would say horrible things, or they would say, 'She's an awful actress, she doesn't use her face'."
How did she cope? "At first, I was knocked for six! I was like, 'I'm not good enough'. I'm quite a sensitive person, and one of the things I have to work on is other people's judgment of me.
"But as I got more confident in the role and learned to accept people's opinions for what they are - just opinions - I got over it. It was a hard hurdle. But it was a growing thing; realising that I'm good, in my own self, and that I don't need validation. Actually, it's made me a lot more confident. I know not to look for validation from other people, that it's in me. But it's about growing up. I'm 28 now, and I'm just grasping that."
With both hands, by the sounds of it. "I realised, 'This is what I'm going to do, and I'm going to be the best actor ever. Being good isn't good enough, I'm going to be great'."
Hollyoaks is behind her now (Darcy recently fled the village after accidentally putting Esther into a coma) and on the horizon are various interesting projects Aisling can't yet talk about - although she will say, "I'm filming this month for a big channel in England, and I'm very excited about it" - along with a desire to do theatre, perhaps in Dublin. "There's very interesting theatre going on here, and I'd love to spend more time here." Maybe even a move to LA - "There are no ties that mean I have to stay in London," she says cheerfully.
Stability envy
So yes, anything can happen. And Aisling is ok with that. "I'm definitely envious of friends who have stability, but I've got to remember that doesn't make me happy. That's been my biggest learning curve. My focus now is being the best actor I can be."
Outside of work, and in a deliberate bid to stay sane - "In this profession, you can be always thinking about yourself, your auditions, your social-media profile, what people think of you; you have to stay grounded" - she does yoga and ballet barre classes. "I have to. I have to get my sweat on. I have to breathe and meditate, or else this can get too much. And I have another job where I teach three-year-olds. I could be painting, taking them to a park; this whole glamorous acting life when you're in a role is great, but you have to keep your foundations or you get lost."
She also has a sausage dog, Mildred - "she's my best friend. I take her everywhere. I'm passionate about animals, and I do work for All Dogs Matter [a dog rescue and rehoming charity]. I judge their dog shows, to raise money for the charity. I try to use my following to do positive things, no matter how small, to make a difference. Especially in such a self-indulgent profession like this one, it's nice to do something for others."
As for where she learned this feet-on-the-ground attitude, it's from her Irish grandmother. "It's my dad who really instilled that in me. He used to say, 'Look at your nana, she's 90, and she knows exactly who she is'. You could so easily have delusions of grandeur in this profession," she laughs. "You could fall for all that. But it's important to stay grounded, because this can be gone like that" - she snaps her fingers, hard - "and you need to know who you are."
Photography by Kip Carroll
Styling by Liadan Hynes