Katie Byrne: No ring, no bring - the new rules of the modern wedding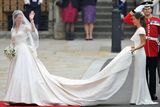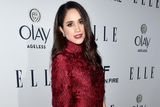 Apparently Pippa Middleton has enforced a 'no ring, no bring' rule at her upcoming wedding to James Matthews.
The controversial stipulation, which means 'plus ones' must be engaged or married to the invited guest, is designed to keep numbers low and relative strangers out.
While some have speculated that the rule is a roundabout way of keeping Prince Harry's girlfriend Meghan Markle off the list - and all eyes on Pippa and her lovely bottom - others can relate to her policy.
'No ring, no bring' says in a few words what most soon-to-wed couples scream blue murder about in private.
On paper, it may look like a pious protest that disregards relationships that haven't been sanctified by the church. In reality, it's a clever way of telling people that they can't bring a Tinder date to your wedding.
It's another way of saying, "As much as we would like to extend a plus-one to all guests, regretfully, it is not possible for us to accommodate the cute guy in work, the chick you met last weekend or, to all intents and purposes: randomers."
Pippa has been widely criticised for taking the hardline with her guest list, but her stance will surely show soon-to-wed couples that the awkward issue of plus-ones can be negotiated with some forward planning.
And now for some more matrimonial minefields that could do with Pippa's intervention...
Thou shalt not steal the show
This one should be obvious, yet every so often a guest misinterprets the 'formal' dress code and arrives wearing a satellite dish on their head. Guests couldn't see past Princess Beatrice's oversized headpiece at the royal wedding, just as attendees didn't know where to look when Elizabeth Hurley sported a dress with a split that revealed her leopard-print knickers at the nuptials of Henry Dent-Brocklehurst and Lili Maltese. Remember, this isn't an occasion to showcase your recent breast augmentation or announce your pregnancy. As for outfit changes - leave it to the bride.
Thou shalt not leave guests waiting for hours
Guests know the drill by now. Once the ceremony is over, they repair to the venue for champagne, canapés and whose-side-are-you-on? chatter. Meanwhile, the bride and groom steal away to get every possible permutation of their families photographed in as little time as possible. Problems arise when the photography session goes on for three hours, during which your guests back at the ranch make full use of the free bar on empty stomachs. Know the photograph that is one too many. More to the point, think twice about getting photographed running through a bluebell meadow or recreating the Dirty Dancing lift if it means dusk will have settled by the time you return to your guests.
Thou shalt not mention pinterest
Okay, so you recognise the chalk board sign and burlap sacks from Pinterest, you saw the origami bird mobile on that wedding blog and you know they bought the tissue tassel garlands from an Etsy seller in Missouri. That doesn't mean you should mention it. These artistic flourishes showcase the good taste of the bride and the groom - even if they're on your Instagram feed too.
Thou shalt not wear coast
We've all heard the one about the wedding invite that stipulates 'No Coast or Karen Millen'. At first glance, it might look like fashion fascism. In actuality, the bride and groom are making sure female guests don't buy the same dress that they chose for their bridesmaids. Even so, this directive is guaranteed to rub guests up the wrong way. If you're worried that your guests will turn up in the same outfit as your bridesmaids, spare yourself the stress (and social ignominy), and buy the outfits elsewhere.
Thou shalt not designate a singles' table
If you take your seat at a wedding and suddenly realise that you're surrounded by a motley crew of strangers - including a man with a thousand-yard stare and a woman with a hyena's laugh - it's likely that you've been sat at the singles' table. Mercifully, couples are beginning to realise that guests would rather listen to 'Come On Eileen' on loop than take part in beef or salmon-style speed dating. If you want to play Cupid, play it safe, and make an introduction instead.
Thou shalt not badger the DJ
Now that most people have Spotify and Soundcloud on their phones, you can be assured that the music has not been chosen willy-nilly. In most cases, a rough playlist has been agreed by the couple in advance and the DJ has been told what artists to avoid. In other words, the sweaty guy badgering the DJ to play Bruce Springsteen isn't just offending the DJ, he's offending the couple too.