How a business started at a kitchen table brings the smell of Ireland all over the world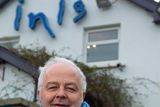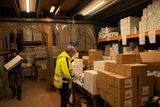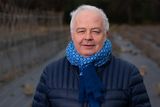 RIGHT now there is probably a person walking down a street in California smelling of a Wicklow beach.
The strange mix is one which brothers-in-law Donald Pratt and Brian Cox could never have imagined when they sat around a kitchen table discussing business ideas three decades ago.
But their perfume brand has grown into a big global name, bringing the scent of this country all over the world.
The story began in 1983 at a time when starting a business was much more difficult than now.
Brian's son David, who now takes a leadership role in Fragrances of Ireland, says his father and uncle were interested in smells and perfumes and felt there was a gap in the market for a uniquely Irish approach.
David was 20-years-old when what was a "very local family business" was started.
"The idea was the products would reflect the beauty and the magic of Ireland."
They started with perfume called Inisfree, named after the lake island made famous by Nobel Prize winner WB Yeats.
"They wanted to produce a fragrance that smells like summer sea. Once we decided to do that it was very easy to write but they had to go through a lot of difficulties to get the fragrance into existence," he said.
"Ireland is surrounded by nice beaches that smells happiness and energy, and it gave us an idea to use this happiness and energy in perfume to transfer this energy and smell to world."
His father has since died and his uncle is not involved anymore but David and his family are still working for the company which has expanded its product range over the decades
"We specialised in lots of different perfumes, soaps, bath products and we have few different brands, but the most successful brand has been Inis which they are able to sell all of the world and in Ireland," he said.
Inis now export 95pc of their products to countries outside of Ireland, including to over 3,000 stores in United States. They are also in Canada, United Kingdom, Germany and France.
Lavender products are now among their biggest selling. The plant is used for making perfumes and soaps, primarily when in June, July and August.
The lavender is grown at the family farm in Kilmacanogue, Co Wicklow. They grow around 10,000 plants a year.
Fragrance of Ireland now has a team of 43 people. And David is hoping to keep it in the family. His wife Orna is involved in the soap making while the children are working part-time.