Home truth: how to do low carbon living in your house - without breaking the bank
Kirstie McDermott and Fran Power advise on low carbon living in the home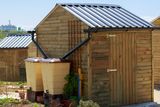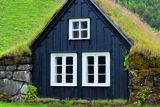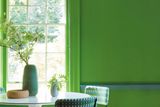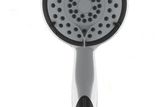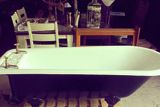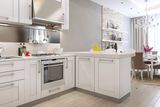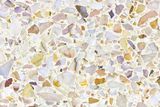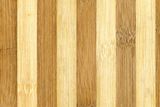 Plant a sedum roof
Make your roof work for you. Sedum, wildflower or grass mixes are an insulating, carbon-reducing, bee-friendly option that are so much prettier than asphalt. New technology allows inbuilt irrigation systems. Try suppliers such as landtechsoils.ie.
Reduce your water use
Use low volume cisterns and baths, and aerating taps and shower heads, suggests architect Darragh Lynch of the RIAI Sustainability Task Force. Try dedicated brands such as Eco Camel's shower head range (ecocamel.com).
Invest in a rainwater recycling system
With charges for excessive water usage on the way, prepare with a recycling system that collects rainwater for flushing toilets, washing clothes and the car, and watering the garden. It will reduce your mains water use, says architect Darragh Lynch, and the amount of water entering the public sewer. You will need a special tank with filters that need to be maintained. You also need a rainwater pipe circuit inside your house with a special tank and mains back-up supply.
Always read the label
Volatile organic compounds, or VOCs, are an eco-buzzword as they can lead to health issues, including respiratory complaints. While they are found in many products (including deodorants), the paint industry has really stepped up to reduce their usage. Little Greene (littlegreene.ie) has gone one better. "All our water-based paints carry the industry's lowest eco-rating, with VOC content now virtually zero," the brand says. "This means you don't need to worry about solvent contributions to the atmosphere or any respiratory issues, or the smell; they are virtually odourless."
Look for the logo
When it comes to Earth-kind floors, selecting wooden flooring made from a sustainable, managed source or choosing reclaimed planks are your best bets. Look for EU PEFC or FSC (Forest Stewardship Council) certified wood, which promotes sustainable forest management. Bamboo (pictured) and cork are other good options, as long as they come from sustainable, renewable sources.
Be a rock star
Studies indicate that concrete is responsible for between 4-8pc of greenhouse gasses, can't be easily recycled and requires huge water resources. Low-carbon versions, such as bio-concrete bricks made from a mix of sand and bacteria, are in the pipeline. Meantime, terrazzo (pictured) is a way of creating a permanent, hard-wearing surface that reuses junk materials such as stone and glass. Trendy again, it looks fabulous and can be used for poured floors and plinths, made into kitchen worktops, bought as easy-to-lay tiles or even to create entire bathrooms.
Research before you buy
There are big savings, both carbon and euro, from opting for A+++ appliances. Boiling the kettle is a big energy suck which may be why boiling water taps such as the Quooker (quooker.ie) are now standard in many a new build. But the fact that choosing an A+ spec fridge freezer, for example, rather than an A-rated one will cut your annual footprint from 175kg Co2 down to 116kg (with equivalent cost savings) makes it worth the extra investment. How you use your existing appliances is important too. Setting the dishwasher (jammed to the gills, of course) on at 55 degrees, rather than 65 degrees reduces its emissions from 84kg to 51kg a year, almost halving its energy cost.
Go salvage hunting
A fun day out, but a good bit more work than a trip to Woodies, Ireland's salvage yards are a treasure trove for the dedicated eco-decorator. Find everything from architectural details to slates, bricks, garden ornamentation, bric-a-brac, windows, church pews, sanitaryware, reclaimed wood. Particularly good for those with period homes in need of careful restoration. Come armed with your room's dimensions, try not to get side-tracked and don't be afraid to haggle. Mac's Warehouse (macswarehouse.ie), The Store Yard (thestoreyard.ie), Wilsons Yard (wilsonsyard.com) and (pictured) Kilkenny Architect Salvage and Antiques (eurosalve.com), are all worth a visit.
Renovating or doing DIY jobs?
Choose natural materials that support good health and air quality and avoid toxic chemicals. That means wood wool, sheep's wool or cellulose insulation, timber boards with less glue and no formaldehyde, and avoiding PVC.
Greener search
Switch your laptop search engine to Ecosia (ecosia.org), a social enterprise that is CO2 negative, and plants a tree for each search you make. At last count, it had reached 65m trees. Not bad for a business that started in 2009.
LED the way
Swap to LEDs from standard bulbs - it will cut your emissions by 80pc and slash your energy bills too.
Invest in a shallow retrofit
Grants for deep retrofit are currently not available, but the SEAI still offers a suite of grants for individual energy upgrades. Insulation is the key one for reducing energy loss. But heating control upgrades (such as Hive, Nest, etc), solar PV systems and thermal panels are also grant funded. Three or more upgrades and the SEAI adds a top-up sum (seai.ie).