The safe house: Peek inside entrepreneur's house that was once a rebel hideaway
Louise McGuane's home in Co Clare was once a rebel hideaway, so it's a fitting dwelling for the glamorous entrepreneur, who has always had a mind of her own.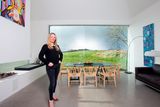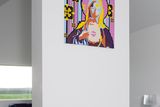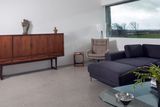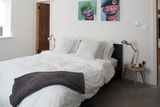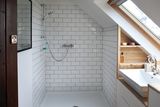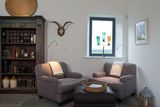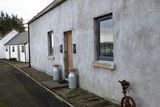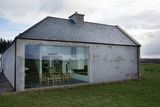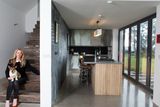 As we slip into another year, it's nice to reflect that, despite the recession of the last eight years, there have been many positives about the Noughties.
Take the Irish spirits industry, which is currently enjoying a glorious renaissance.
Once upon a time, Irish whiskey was so world-renowned, that the glitterati clamoured to comment on it. The gorgeous Ava Gardner said she wanted to live until 150 years old, but when she did die, she wanted a cigarette in one hand and a glass of whiskey in the other. No less a personage than George Bernard Shaw called it "liquid sunshine", and James Joyce enthused about "the light music of whiskey falling into glasses".
However, towards the end of the 20th Century, whiskey began to take a back seat to other spirits, such as vodka and tequila, and our liquid sunshine went out of fashion - the fun people wanted their Tequila Sunrises and their Mojitos, and whiskey was relegated to the back of the drinks cabinet for the annual visit of the elderly uncle. But not any more.
Jameson, Teeling and other distillers are fighting back and winning - it's hip again to be a whiskey drinker and, just as with coffee and craft beer, it's all about the provenance, flavour and terroirs.
Entrepreneur Louise McGuane of the Chapel Gate Irish Whiskey Company is a newcomer to the world of whiskey, but there's no doubt she's going to become a key player; she knows all about these vital elements, having spent half a lifetime travelling the world, immersed in the extremely competitive luxury end of the drinks industry - Champagne, vodka, rum and now whiskey - and there is nothing she doesn't know about them.
The elegant Clare woman also knows all about the bottom line, but there's an added dimension to Louise's involvement in the industry. She has also found a unique new perspective on an old tradition by re-rooting herself in her birthplace - where she and her husband recently restored her grandmother's old homestead, and turned it into a state-of-the-art home, worthy of Grand Designs.
While researching the history of Irish whiskey, she discovered that a man called JJ Corry ran his whiskey business only three miles from her family's farm, and he is her inspiration.
Of course, when Louise was growing up in Clare - Cooraclare, to be precise - a career in the world of drink was the last thing on her mind. But one thing was obvious even back then, and that was that she did have that absolute prerequisite of the successful entrepreneur: a mind of her own.
She was also prone to exercising it, such as when she took on one of her teachers, and ended up getting expelled from boarding school.
She finished out her schooling elsewhere, and decided to go to university in Essex. "Actually, I was very close to joining the army. My brother was in the Curragh, and I did the whole FCA thing. I had a late offer from them, but I went to university in England instead," she notes, adding that she chose Essex because they had a very good literature programme.
But literature didn't figure in her career after graduation. "I spent a summer in America teaching kids to ride. I met a guy and fell madly in love, and as soon as I graduated [I was gone]. I had my graduation ball on Friday and I was working in New York on Monday . . . I've no clue how I did that," she marvels, adding, "Actually, the romance went down in flames before I went back over, but I had the job lined up, so I decided to go anyway. I had a cousin there - there's always a cousin, isn't there?"
The job was in PR; it was the time of the first dotcom boom, there was lots of money flying around, and PR firms were getting huge fees from venture-capital businesses.
"It was really fast-paced," Louise recalls. "You walked through the door and you were thrown into the lion's den - it was an amazing first job; real sink-or-swim stuff."
Louise stayed two years in that job in New York and then discovered the demon drink; she joined the American marketing branch of Veuve Clicquot, the French Champagne company. "If you're 24, and a young girl, living in New York working for a Champagne company, wrap it up and it's exactly how it sounds - fabulous expense account, great nightclubs, glamorous parties, hard, hard work, but an amazing job to have when you're young," Louise recalls.
"It's a job with great perks, but you take a lot of crap with that as well. You don't get treated particularly brilliantly, the pay isn't phenomenal, but you have a never-ending supply of Champagne," she laughs, adding, "All I ever had in my fridge were three magnums of Champagne."
After four years, Veuve Clicquot moved Louise to Paris, this time to the strategy end of marketing, which she acknowledges was a great learning curve, and she loved the quality of life in the French capital.
However, after two years she was transferred back to New York, but it was a sideways move, and Louise felt her international experience was not particularly appreciated. When, after a year, Pernod Ricard offered her a job in London with a vodka brand - Stoli - she took it. "New York keeps going at the same pace, but you get older," Louise says reflectively. "If I'd never left New York, I'd probably still be there, but, because I'd left, I'd seen a bit more of the world, and it was easier to leave. Also, it was post 9/11 and things had got very hairy."
Louise spent two years in London with Pernod Ricard; she was global marketing manager of the brand until it was sold, and then she moved to Diageo, where she spent a further six years.
"It's always premium drinks with me; they were starting a luxury division in Diageo with all their high-end spirits, and a lot of us who had luxury experience were brought in from outside. They brought this team together to create the business division in Diageo."
As Louise explains it, there's much more to marketing drink than most of us would realise." The lovely thing about the drinks industry is you have to be well-educated. I was very lucky that, in the beginning in New York, I had to go on wine courses, because I had to talk to restaurateurs and the media, so I had to know about any brand I worked with.
"I always went very, very deep into the brands. With Stoli, I spent a lot of time in Russia, getting to know the process. When I joined Diageo, it was all high-end stuff -when you're selling tequila, you have to go to Mexico to see how it's made; if you're selling a rum, you have to go to Guatemala . . . it means you're travelling all the time," Louise notes.
In fact, she says that, for close to a decade, she was traveling 60pc of the time. "It was a way of life; you're mostly in the air. There were a lot of us who met at various airports. You're constantly on the road, but you see the world. After a 14-hour flight, you often have to go to the office, but the upshot is you see amazing places."
She was moved to Singapore for the last two years of her six-year stint with Diageo, but she was only there 35pc of the time, otherwise she was endlessly in planes, circumnavigating the world.
Louise did stand still long enough to meet and marry her husband Dominic McCarthy, who has his own public relations firm in London.
"We met in work. I hired his PR agency for Diageo in 2009; we worked together; nothing was going on. Then, we did this big event in Athens - it so happened I was single; he was single. After the event, five of us rented a yacht and we called it 'the boat of broken dreams' because all of us had just had a terrible break-up, and we were sitting around telling stories and commiserating, and then it was like, 'Oh, I like you, you like me', and that was it".
Dominic is English, yet he supports the Irish rugby team, and is a member of the Irish supporters club. In fact, he hates the English rugby team. "My cousins call him a 'plastic Paddy'," Louise laughs. "Everything else about him is achingly English - he went to public school; he wears the public-school tie; he's into cricket; and he's a member of Lords."
Just after their marriage in 2012, on the grounds of her father's farm, which adjoins her home in Clare, Louise was again posted to Singapore.
"We spent our first two years not living together. We got engaged, and I went off to Singapore. A year later, we got married, went on honeymoon and said goodbye in Nairobi, and I went back to Singapore."
The newlyweds toyed with the idea of Dominic setting up his business in Singapore, but they realised it made more sense for him to stay in London, and Louise gave in graciously. She knew then she would have to find something else.
"The way it works in the global drinks business, you're no good if you're not mobile; they want to take your expertise and use it in different countries. I'd built this massive programme, with a budget of £25m; it was time to hand it on to someone else. I was sad to leave Asia - beautiful apartment, designer clothes - but you get married, you have to be with your husband," she says, only half-jokingly.
She had also begun to formulate the plan to get involved in the whiskey business, basing it in Cooraclare, at the house. "That was my internal monologue: 'I'm giving up this particular challenge, but I'm taking on another one'," she says, adding that it was while sitting in the apartment in Singapore that the idea to get into whiskey began to crystallise.
"I'm very attuned to trends," the blonde 40-something, who still has a whiff of the delightful Clare accent, explains. "Irish whiskey had started to go again, and I wanted to give this place a second lease of life. I thought, 'Let's have a look around here'."
To her delight, she found that not only was there a history of poitin making, but, in the 19th Century, there was a local entrepreneur, JJ Corry, who made his own whiskey and branded it. Louise is planning to resurrect his method and give it a modern twist.
In the last two years, she's researched the whole area of whiskey making, she's got planning permission for warehouses on her property, and she went to many of the top distilling areas, including Bordeaux, Kentucky, Nashville and Portugal, to buy top-quality barrels.
It will take years before Louise is making her own whiskey from scratch, but the most important element of the flavour is infused in the liquid from the barrel, and from the climate of the area in which the barrels are stored.
"What's in the air interacts with what's in the barrel; the wood breathes, and the whiskey is soaked into the wood and out of the wood," Louise explains, adding that she initally plans to source an Irish whiskey, which she will put into barrels next month.
The whiskey will spend a minimum of three years in the barrel before it can be consumed. In the meantime, Louise will be building the brand, and, down the road, she plans on building a distillery. All in all, it's a very high-risk business, so she did a Kickstarter campaign to test the concept and raise money. "We killed the goal. We looked for US$40,000, and we raised €45,000," she exults.
According to Louise, the notion of a new whiskey is a fun investment for certain types of people with money, and those who invested got rewards; 18 'angel investors', as they're called, will get the opportunity to spend a week in the amazing house she and Dominic built around her grandmother's cottage. "I was very lucky," she says. "A marvellous Swiss architect, Jean Claude Gerard, is married to the girl I lived with in Paris. I'd seen his work; I knew he was big on glass and clean, pure lines and I loved it all. He came over and back, and got a feel for the place. Then he designed this great house."
The original cottage is the home her grandmother grew up in, and Louise thinks it was once what was known as a safe house. "A rusty pistol dating from the 1860s was found in the rafters, and we think it was a rebel hideaway," she says. What's key to Jean Claude's design is the way the house is hardly noticeable as you drive past. Though Jean Claude raised the roof, and put in rooms upstairs, the exterior looks exactly the same as the cottage that had stood there for years.
"The brief was the house was to sit comfortably in the landscape, with nothing jarring," Louise notes.
The inside is a different matter. Jean Claude turned the original cottage into the foyer of the house and two bedrooms, and added a whole other section with 32-feet-high ceilings, as well as a second storey.
The additions include three downstairs spaces that interlink - the kitchen, the dining area and the sitting room - and all three have great light, particularly the dining area, which has a massive window and affords views of the fields and an enormous expanse of sky; if you look out, it's as if you're in the field itself, and, according to Louise, you are likely to see foxes, hares and pheasants walking past, and, of course, the cattle from her father's dairy and beef herds.
With their white walls and poured concrete flooring, the spaces could be stark, but Louise added lots of colour with her fabulous collection of art, sourced on her many travels; she collects street art, and the numerous large pieces work extremely well in the spaces. "I wanted an art-gallery effect to a certain extent; I like the whole white-cube thing," she says.
However, it's never clinical, as she also added, with the help of Jean Claude and the local craftsmen, depth and texture and character. This was achieved in several ways. They used the wood floor of the local parish hall to cover the kitchen island - "We all danced on it," Louise laughs.
Railway sleepers are used for various functions, including stair treads, and, in addition, the interior doors are all from the Guinness Brewery; given how long Guinness has lasted, it can only be a good omen for the Chapel Gate Irish Whiskey Company.
See chapelgatewhiskey.com
Twitter @whiskeygate
Edited by Mary O'Sullivan.
Photography by Tony Gavin