The family that moved to the country to make room for their pony
A family bought a period farmhouse to house a pony and tripled its size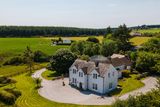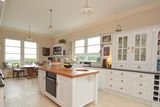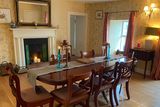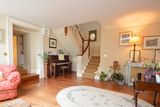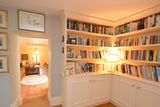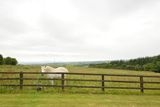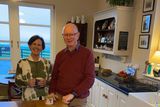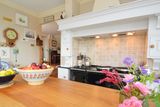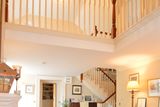 Killasseragh, Ballynoe, Co Cork
Asking price: €695,000 Agent: Hegarty Properties (021) 463 9411
It was a pony named Molly that brought Paula and Tony Stead to their period farmhouse at Killasseragh, Ballynoe in East Cork 20 years ago. Since then the couple have tripled its square footage to over 3,750 sq ft and doubled the sleeping accommodation to six bedrooms in a dwelling that has a history spanning three centuries.
The house has stood on its elevated site looking out over rolling countryside to the Comeragh and Knockmealdown Mountains since the early 1800s.
According to Paula, the house was already in situ before the first Ordnance Survey map of Ireland was compiled between 1829 and 1842.
Through its more recent history, it had long been owned by five siblings of the Morrisson family. When the Morrissons passed on, the house was bequeathed to the Cistercian Monks in Mount Melleray who owned it for a time.
For the Steads, it was a long and winding road that took them to Ballynoe. Mary is a Dub and a nurse by profession. She met Tony, a quality engineer in the construction business, in Australia in the 1990s.
They returned to Ireland in late 1995 and lived first near Kilmacanogue in Wicklow but soon decided that life on the edge of the N11 wasn't for them. They found a Georgian house in Whitegate, Co Cork on which they went sale agreed. While this fell through, the Steads had by now fallen in love with East Cork and instead bought a site near the famous Ballymaloe House where they built a new home. They had two children, a boy and a girl, and the young lady soon developed a keen interest all things equestrian. However, their house, on less than an acre of ground, didn't have enough space for a pony.
As very obliging parents, the Steads once again went home hunting, this time for a place with space. This brought them to the house at Killasseragh, Ballynoe, which came with five acres of land, outhouses and ample space for Molly, their own little Connemara pony which they acquired for their daughter.
Initially, Paula was far from convinced. "It was a wet drizzly day and as we drove out to Killasseragh I remember saying to Tony, 'there is no way I'm living out here,' the journey felt so long. But when we pulled into the courtyard, I turned to him and said, 'I want to live here.' I just got that feeling, I don't know what it was. We went into the house with rose-tinted glasses on. I love old buildings and I love stone walls, and there's a lot of them around here."
While everything about the house told Paula that it was going to cost an arm and a leg, she was smitten, the heart won the battle over the head. "We put in an offer without even getting the engineer's report," she says.
The initial work involved dry lining, plastering and making the existing three-bedroom dwelling comfortable. They lived in its original footprint for a while but the need for more space called for new plans and they engaged architect Paul Horgan to design an extension.
"The original house wasn't orientated to take in the views," Paula explains, "also, the old windows were small and had deep reveals, which we really like and kept, but we designed the new extension with larger windows to bring in more light and make the most of the views. We built it slowly, according as we could afford it and Tony did much of the joinery and carpentry work."
The front door opens into a double- height space overlooked by a galleried landing serving the first floor and reached by the front staircase. It features a limestone fireplace and solid-oak flooring. Steps lead down the centre of the house and to the drawing room, a bright room with solid-oak flooring, decorative plasterwork and large windows overlooking the garden.
The kitchen has bespoke oak-painted units, a four-oven AGA, a gas hob, a Belfast sink and an island fitted with a sink along with a range of kitchen appliances. French doors open from the kitchen to an inner courtyard. Close to the kitchen is a compact room used as the library while behind that, in the older part of the house, is the formal dining room with space for 12 at table. Close by is a snug used as a bar and relaxation area with access to the rear garden.
A back staircase leads to three bedrooms and a bathroom in the original part of the building. The front staircase leads to the three bedrooms in the modern section via a brightly lit landing. The bedrooms include the master ensuite along with two further bedrooms, one of which is used as a home office and a bathroom.
The five acres includes an outdoor dining area with a wood-fired pizza oven. Outhouses include a stable area in five sections, a traditional two-storey dairy and cow byres. These were re-roofed but Molly the pony was unimpressed and prefers to remain outdoors.
Killasseragh is 16km from both Midleton and Fermoy and 40 minutes from Cork, where Paula works. With the kids flown, the house is too big for Paula and Tony and they feel it's time for a new family to take it on. Having upscaled for Molly it is now time to downsize with Molly.
Killasseragh is guiding €695,000 through Hegarty Properties.