'I've grown up with the neighbourhood'
For lawyer Alan Finnerty eclectic Drumcondra has always offered him the perfect mix of community and privacy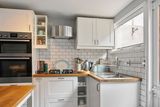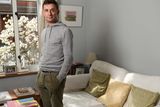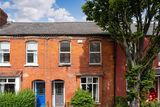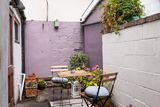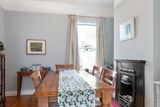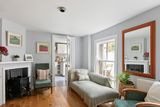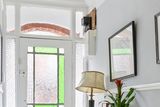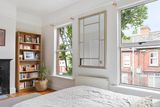 6 Susanville Road, Drumcondra, Dublin 3 Asking price: €465,000 Agent: DNG (01) 833 1802
It's important to remember that it's not all about bricks and mortar when buying a new home. Neighbours, amenities, traffic and noise all play a big role as we go about our everyday lives. It's not something we think about too often, but your community is something that can shape your life in a major way.
And that means the right type of community for you. A busy and transient neighbourhood can be isolating for some but a very inclusive locale can be smothering for others.
Lawyer Alan Finnerty wasn't consciously looking to make a lifestyle choice when he bought No6 Susanville Road in Drumcondra in 2002, but the location became a huge factor in how he matured and lived his life over the next 20 years.
"I was all of 27," Alan recalls. "I was a first-time buyer and what was then known as an apprentice solicitor. I had just come back from Ireland after living in England for a year and Italy for two years. I started a job in April and bought the house. It was miles away from home because I'm from out Dun Laoghaire way. It was an entirely new place for me to be. I had no connections and knew nobody."
While most of us feel we thrive through familiarity and support, Alan found the opposite was true. Moving to a different part of the city allowed him to live his life without feeling like others were watching and judging.
"I really like the area," he says. "There's a certain kind of anonymity. I remember minding a friend's house in Ranelagh and you'd get up in the morning and go buy a pint of milk in the local shop and worry about bumping into the whole world.
"This is not that kind of place. There's an eclectic mix of people on the road and I have really nice neighbours, but you can breathe and carve out a life of your own."
Susanville Road is a tree-lined road of Edwardian red-brick terraced houses that opens from both Clonliffe Road and Distillery Road.
No6 is at the Distillery Road end and is about three minutes' walk from Croke Park. But match days have never bothered Alan. "People arrive for the match and go home and there's no intrusion."
The mid-terrace house has a floor area of 958 sq ft. The design inside is a mix of contemporary and traditional.
Antique furniture has been selected to pay homage to the property's past but modern conveniences have been added like the new kitchen and wood-burning stove. Alan was content to not try fix what wasn't broken when he moved in.
"There was nothing drastic that needed to be done to it when I bought it," he said. "I like the separate rooms so didn't knock walls. I did the kitchen about five years ago and just boring things like plastering at the back of the house and plumbing upgrades. I think with an old house, if you're sensitive about it, you can let it do itself, if that makes sense?"
Off the hallway is the living room at the front of the house with cast-iron fireplace and original centre rose and coving. Double doors lead into the dining room, also with a fireplace and a window looking out to the back garden.
At the back of the house is a sitting room that Alan has turned into a study. He says it's most people's favourite room because it's cosy and comfortable and is heated by the wood-burning stove.
Beyond this is the kitchen, with white wall and floor units and a door to the back yard, which is set out as a patio with enough room for a small table and chairs.
Upstairs, the master bedroom has a cast-iron fireplace and an ensuite shower room. There are two more bedrooms and a bathroom. The location is hard to beat. A walk down Clonliffe Road will take you into Drumcondra village and train station in five minutes.
For those with a bike, a trip to the seafront in Clontarf would take less than 15 minutes. Dublin Airport is 10 minutes by car and DCU's campus at Mater Dei is just across the road.
The area has become pretty trendy since Alan moved in with cafes and restaurants opening up, along with a new generation of homeowners. This has brought a new lease of life to the community, according to Alan.
"The area has changed hugely in 20 years. It's been interesting in seeing the whole cycle of boom to bust being here the whole time. It has changed in a good way, in a slow organic way. It hasn't grown notions about itself."
The house that holds many memories for Alan is now on the market with a guide price of €465,000. If the walls could talk, they'd have great stories about the parties and good times that have been had in No6.
"I've always thought of it as a happy house. It was 20 happy years of my life. It was the house of the 30th birthday parties. It was a house I cooked in a lot and entertained in a lot, and it lent itself well to all of that. It was a place where people came to stay. I dread to think how many people slept in it over the years," Alan laughs.
So, it's with a heavy heart that he is moving on.
"I'm moving back home, and it's not to do with me growing notions, it's just age and the time is right. It will break my heart leaving in some ways. I'll be hugely sad. It was an escape and refuge for a lot of people, but it was always a home."
DNG seeks €465,000 on his behalf.