'We couldn't get any builders — so we called a property TV show to get our home renovated'
Appearing on RTÉ's Designed for Life led to a stylish upgrade of this couple's North Strand home. It's now on sale for €525k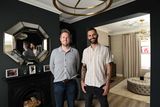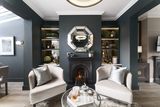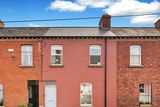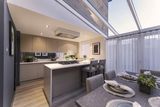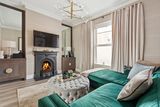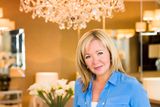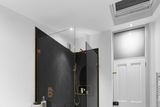 15 Northbrook Terrace, North Strand, Dublin 3 Asking price: €525,000 Agent: DNG (01) 4703335
Would-be home renovators have encountered big issues finding builders of late. There are delays and waiting lists of months or up to a year or more, in some cases, thanks to the worsening labour shortage. Meantime those who have already booked a builder are being reneged upon and their project dropped if a more lucrative job presents itself to the contractor.
Against these challenges, how far would you go to secure the services of a builder? One Dublin 3-based couple took the most unusual step of booking themselves in for a reality show and appearing on TV, just to get their renovation done in a timely manner.
When doing up their three-bedroom, Victorian terrace house at 15 Northbrook Terrace in Dublin 3, Daniel Walsh and his partner Tom Wesley encountered the same problems as other homeowners. "I contacted a number of builders and contractors, but they were all busy," says Wesley. "I was told we'd be put on a waiting list and it would be a minimum of 18 months before any work could be started."
The couple, who had bought the 352 sq ft.-house in 2021, hit upon a different solution while having dinner with friends one evening. "They told us they were taking part in an RTÉ show called Designed for Life, and their home was being re-designed by professionals. We thought, why not volunteer our house as well?" says Walsh. The programme, which is fronted by the well-known interior designer Arlene McIntyre, takes homes that are tired and renovates and redecorates them to better reflect their owners' lifestyles and needs.
The plan worked beautifully. They rang the production company, who phoned them back the very next day. "I was really shocked because they came back to us straight away and asked if they could meet us," says Walsh. "They'd been recruiting people for months, but one of the couples had dropped out, so it was very good timing."
They moved into the house in August 2021 and were confirmed for taking part in the TV show that September. The work on their house was completed by the end of October and their episode of Designed for Life went on air in November 2021.
"From my first phone call to the production company, to being on TV, it was just six weeks," says Walsh, who is originally from Waterford and works in the pharmaceutical industry. Wesley is from Worcester in the UK and works as a project manager. They met in London in 2018 and moved to Dublin the following year.
At first, they rented in Stoneybatter but during the pandemic, decided to buy a house together. They considered buying in the area, but found many of the houses in Stoneybatter had low ceilings, which didn't suit them: both are over six feet tall.
They were attracted to 15 Northbrook Terrace, built in 1904, not only because of its more generous ceiling heights, but also its light-filled rooms and its location. While a 15-minute walk from the city centre, it's tucked away on a quiet street.
"Structurally, there was nothing wrong with the house, but it needed a facelift," says Walsh. "There was no continuity in terms of design and we wanted to create an holistic feel throughout," adds Wesley. "The kitchen needed new units and there was an extra reception room which we couldn't figure out what to do with."
Walsh and Wesley paid for the work, which they would have done anyway. But the skills and advice of Designed for Life anchor Arlene McIntyre came gratis, an added bonus. McIntyre listened to their needs and then came up with a number of solutions.
Given that they like to entertain, she created a cocktail room in between the sitting room and the kitchen. Here, she installed bespoke cabinetry on either side of the pillar in which the original open fireplace is located. Glass shelves with up-lights and mirrors give the room the feel of an upmarket cocktail lounge. There's an octagonal art-deco-style mirror above the fireplace. The walls are painted dark grey and contrast well with the light grey, cream and silver furnishings. "We love this room," says Walsh. "It's perfect for entertaining and very atmospheric."
In the sitting room, McIntyre used textured beige wallpaper and dark brown cabinets. She painted the fireplace black. Mirrors on either side of the fireplace give the illusion of space and tie in with the cocktail-lounge theme. A modern glass light fixture hangs from the ceiling and the L-shaped couch is a plush forest green. "We didn't have any furniture, so we bought it to match the design," says Walsh.
The house was extended to create the kitchen/dining room and there's a sloping glass roof above the dining area which lets in the light. The old cabinets in the kitchen were stripped out and new taupe-coloured ones installed. The island here was removed and a u-shaped extended counter added. The hob is now located on the outer counter, which means cooking is a sociable experience. "If one of us is cooking, the other can sit on a high stool, have a glass of wine and chat," says Wesley. The couple felt the large extractor hood above the hob dominated the room so this was replaced with a more subtle one.
Upstairs, there are three bedrooms, two double and one single, which is currently used as an office. The two double bedrooms have original working fireplaces. The bathroom was also remodelled by McIntyre. It now features a minimalist design which combines black and white with gold taps. Cabinets have been inserted under the sink and it has white marble floors. The back garden faces south with a patio space for a table and chairs.
Post-lockdown, the couple are no longer working from home, so they plan to move to Clonskeagh, closer to their workplaces. No15 is for sale through DNG with an asking price of €525,000.