Top reasons why you should consider a move to Greystones
With links to the city, plenty of shops and services and two beaches, Greystones is great for a young family. But look out for the NIMBYs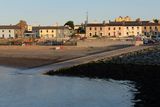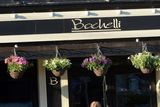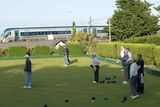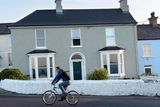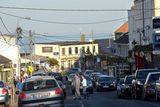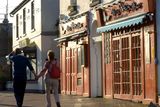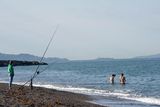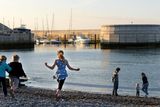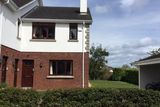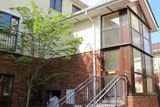 Greystones is perhaps a dull name for a place of such elegance, vitality, charm and scenic allure. Far from the madding crowds of the city, yet still within easy DART, train, bus or road reach of the capital, and all by the seaside - the best of both worlds.
Named after a stretch of coast between two beaches where, yes, grey stones are to be found, Greystones is on the east coast of Wicklow, 8km south of Bray and 27km south of Dublin, with a population that has grown from 10,000 in 1991 to more than 17,000 (2011 CSO), in part thanks to the arrival of the DART service 15 years ago. The town is bordered by the Irish Sea to the east, Bray Head to the north, and the Wicklow Mountains to the west.
Greystones has always had its protective residents, and it was perhaps the only area to have a core group of objectors to the DART, as well as to the boom-era development on the edge of the town. Rumblings of discontent have been heard once again as Greystones struggles to retain its village charm in the face of a developer's alleged blandishments.
The concrete marina and boatyard project in the harbour area of the town is impossible to miss, and opinion is divided on its merits. Broadly speaking, the consensus is that it's fine if you like sailing, less so if you don't.
Which or whether, construction work continues on new clubhouses for the local sea scouts, rowers, divers, anglers and the main one for the sailing set. The clubhouses are being provided "free" by harbour developer Sisk, with completion expected at the end of this year. Following that, work is to start on a public square, boardwalk and public park.
Then there is the recent news that Greystones Golf Club, in the heart of the town, has been approached by a property development company interested in a taking it over and moving it to a new site close to nearby Delgany. The Castlepark Building Company's €100m-plus proposal covers the club's 127 acres, incorporating a Georgian manor house. Watch this space, as they say.
Otherwise there's not much evidence of agony in this neck of the Garden County. In 2008, Greystones was named the world's most liveable community at the LivCom Awards in China. Originally a fishing village, it opened up as a Victorian seaside resort with strong connections to Britain. British service veterans with pensions often retired here, and development began in earnest in the late Victorian era with some of the first garden city-style estates in these islands.
Traditional uppercrust Greystones therefore looks Edwardian homestead/mock Tudor in style. It's also where some of north Wicklow's most expensive homes are to be found. It's the kind of place where one notes on the Greystones Orchestra's website: "We are in need of violas! There are also vacancies in the wind section for oboists and a bassoonist. Brass players always welcome".
Along with all Aldi, Lidl, Tesco and SuperValu outlets, Greystones is known for its quirky vintage shops, boutiques, cafes, bars and excellent restaurants, and it has become a mini-Mecca for tourists. These visitors are also drawn to the broad one-kilometre length of the South Beach, which flies the Blue Flag.
Greystones' second beach, the North Beach, which begins at the harbour, is stony and some of it is overlooked by the southern cliffs of Bray Head. Beach fishing is popular and it is rumoured expert anglers can even hook an outsized tope from the stones.
As well as the obvious sports attractions, within easy reach there are many outdoor activities to choose from, including golf, lawn bowls, tennis, hill walking, rugby (there's a strong local team in Greystones RFC), GAA, horse riding and more.
To the north of the station, Church Road, Victoria Road and Trafalgar Road were laid out, and many houses were built, in the years following the arrival of the railway in the 1850s. At the end of the Second World War, cars and petrol became widely available, allowing Greystones to expand, filling in the space between itself and outlying areas such as Blacklion, Killincarrig, and Delgany.
Social/amenities: The major success story is the Happy Pear natural food market and eatery on Main Street, owned and run by identical twins David and Stephen Flynn. This busy pair have expanded their original organic vegetable shop and are spreading their healthy food message in schools though their Happy Heart course. On the same road, you will see people dining outside A. Caviston's, and there is the Italian Caffe Delle Stelle, on Church Street, owned by Tomasso and Nadia.
The new, hip Mrs Robinson Bar with its funky retro decor and sofas is also a big hit in the area. Starters at Vino's Restaurant and cafe on the same street include antipasti platters, bruschetta and homemade duck liver pate.
If it's authentic Indian you want, that's what you will get at Chakra by Jaipur, in the Meridian Point Centre. "High-quality fine dining in the Indian style", is how actor and reviewer Alan Stanford described it.
Diners at The Three Qs on Church Road will tell you Brian, Paul and Colin Quinn know how to put on a good spread, offering an excellent mix of modern and international cuisine in a pleasantly laid-back atmosphere. They were winners of the Best Restaurant in Wicklow 2014 award.
Popular pubs are the Burnaby and the Beach House, which houses the music venue The Hotspot upstairs, which regularly hosts the Hot Spot Ukes - a ukulele orchestra. Hozier regularly played there not long ago.
The Cliff Walk between Greystones and Bray is a must for any visitor. Dramatic coastal views open up at every turn, from rocky outcrops to open sea views over the Wicklow coast, Killiney and Dublin Bay.
As well as having a successful senior team, Greystones RFC has 600 boys and girls playing minis and youths. It also fields five men's teams, a women's team and more. Additionally, Éire Óg Greystones GAA Club recently completed a major clubhouse extension to cater for its 800 members and 20 teams.
Property: An entry-level two-bedroom apartment in the likes of Blacklion Manor would set you back €250,000, while a four-bed semi would vary between €450,000 and €500,000, depending on the condition, in the likes of Applewood Heights, Rathdown or Hillside.
A detached manor in the venerable high-hedged and gated Burnaby estate, Greystones' very own Foxrock, would set you back up to €1,300,000. McGovern Estates is asking €279,000 for the three-bed 147 Charlesand Park duplex. Sherry FitzGerald has the three-bed 16 Willowmere starting at €350,000. O'Gorman Properties has placed 5 Killincarrig Manor, a two-bedroom mews, for €610,000.
Transport: Greystones can be reached by DART rail and Dublin Bus's 84 route. Iarnrod Eireann commuter and InterCity trains serve it, linking with Wicklow, Arklow, Gorey, Wexford and Rosslare Europort to the south, and Dublin's Connolly Station to the north.
Schools: Parents and children have every option at their disposal, from the local Educate Together, to the Gaelscoil. There's St David's Holy Faith Co Ed, which is a voluntary-run Catholic school.
There's the Gaelscoil and the Greystones Community National School, which will open in September in Greystones Rugby Club grounds (subject to planning permission). The secondary school to be opened soon at Templecarrig will take 1,500 pupils.
* Next week: Let's Move To Chapelizod