This former farmhouse in Galway is an antique lover's dream
Former farmhouse restored with utmost sensitivity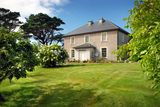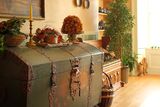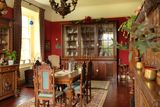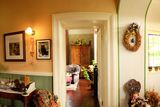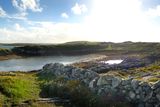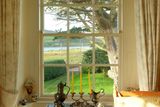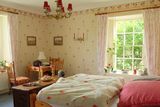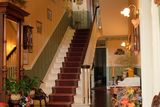 On the face of it, it seems the first occupant of Kill House near Clifden, Co Galway, might have married the wrong man.
This was Harriette Bell, from Banagher, Co Offaly, who in 1851 turned down a marriage proposal from her cousin, the curate Arthur Bell Nicholls. We don't know what she saw in Arthur - or failed to see in him - but we do know that he went on to marry Charlotte Brontë instead. And Harriette, instead, married a different cousin, John Evans Adamson, whereupon her life became a lot less comfortable than it might have been.
Harriette could have been a clergyman's wife, and had no greater demands on her patience than putting up with the odd sermon, plámásing the odd bishop, and dispensing the odd basin of gruel to consumptive parishioners. Instead, she moved with her new husband to the wilds of Connemara and became a farmer's wife in the mid-1850s.
Connemara farming was practically an oxymoron, and yet John Evans Adamson was determined to do it. Having acquired Kill Cottage and 200 acres, he replaced the cottage with Kill House in 1861. Then he died suddenly in 1869, aged 47, leaving Harriette a widow alone with seven children and an unforgiving farm, albeit one with a nice comfortable house on it. Needless to say, she fled back to Banagher.
Nevertheless, though, there were those at the time who would have insisted Harriette had a lucky escape in refusing Arthur. His substitute bride, Charlotte Brontë, died nine months after the wedding, in 1855 - a tragedy for which the novelist's friends and biographers were inclined to blame him, even without much justice. He too fled back to Banagher and, finding there was yet another cousin on standby, took Harriette's sister, Mary Anna Bell, as his second wife.
But difficult as Kill House and farm must have been back in Harriette's day, it's a great deal easier now. Having passed through the hands of the Congested Districts Board and a succession of owners, it's now on 1.86 acres instead of 200, and it's been owned for almost 20 years by a German family who've restored it with the utmost sensitivity.
It's about eight kilometres outside Clifden and to find it you must veer off the Sky Road - without doubt one of the most beautiful routes in the country - and head towards the Coolacloy peninsula. The house lies between Streamstown Bay and Kingstown Bay, and has views of inlets and mountains, fields and bogs, as well as its own wooded gardens. And there's a guest cottage on the grounds, for cousins to stay in.
To say the restoration of the house has been careful would be a bit of an understatement. The staircase is original, as are many of the floors. Some of the sash windows have survived, along with the original shutters, and others have been replaced by new timber sashes - no PVC to be seen here. It was reroofed some 12 years ago in natural slate, and even the doors have their original locks. The owners have also furnished it with antique pieces, some of which can be sold with the house.
It's on two storeys with a floor area of 3,875 sq ft, which includes five first-floor bedrooms. One of these has a bath en-suite, and two have mountain and sea views. The house could have the makings of even more bedrooms, as there's also an office on the first floor and a second study or office downstairs.
Elsewhere on the ground floor there are two reception rooms - a sitting room and a dining room, both with fireplaces. The kitchen, meanwhile, has underfloor heating, a pantry, and a six-flame gas cooker, and there's a door there leading out to the herb garden.
The ground floor also has a utility room and store room, not to mention an extravagant family bathroom, which has a solarium and a sauna as well as underfloor heating.
The guest cottage, which has a separate gate and driveway, has an open-plan living room and kitchen with an open fire, along with two bedrooms and a bathroom.
The garden is in lawn and bounded by hedging to shield it from the road. It's fairly densely populated by mature trees that might date from Harriette's time, along with old stone walls, fruit trees and shrubs including hydrangea and the classic Connemara colonist, fuchsia.
There's a 732 sq ft workshop and garage on the grounds, also with underfloor heating, so it's conceivable you could do some work there, even if you're not bargaining for the sort of toil that Harriette Bell Adamson and her husband were willing to take on.
And if you're not envisaging toil, the locality is cut out for hiking, boating and fishing by day, and eating, drinking and carousing in nearby Clifden by night.
Kill House is for sale with Helen Cassidy Auctioneers in Clonbur (094) 954 6868 seeking offers in the order of €975,000.
Kill House
Clifden, Co Galway
Asking price: €975,000
Agent: Helen Cassidy Auctioneers (094) 954 6868