Space exploration – how first time buyers can make the most of smaller homes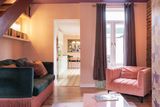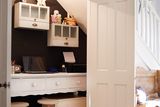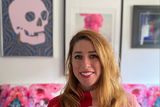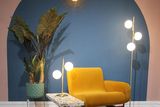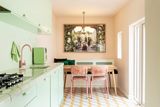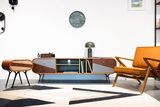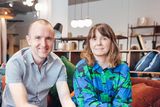 First homes are most often small ones and their purchase is likely to soak up all the available funds. And then some. This leaves the new homeowner with a limited space, an even more limited design budget, and the challenging task of transforming a small space into a home they can believe in.
Deep breath. Then congratulate yourself. Buying any kind of dwelling place in Ireland is a massive undertaking. If you've done that, you can work miracles. The rest will be easy in comparison.
Not everyone can afford an interior designer but, for those that can, it's often money well spent.
The buyer of a terraced cottage on Dublin's East Wall decided to employ Emily Cunnane of InSpace to design the interior of their first home. The building was small and so was the budget but Cunnane is not averse to a challenge.
"The most important thing is layout," she says. "It's not the sexy thing, but it's the main one. Good layout and decent storage will make the home a nicer place to be."
To this end, she suggested something that will make estate agents run screaming from the room. Get rid of one of the bathrooms. "The house had a bathroom adjoining the kitchen as well as an upstairs bathroom," she says.
"Our client was planning to live alone — it wasn't like a whole family was living there — so we knocked out the downstairs bathroom and created a much roomier kitchen with a dining space at the end of it."
Then, she contracted Timber Creations to build a kitchen to fit the space. In general, bespoke joinery is not a low-budget option but squeezing off-the-peg furniture into atypical spaces can result in a square-peg-round-hole scenario.
They built a simple kitchen along one wall and unobtrusive banquette seating with under-seat storage at the end of the dining area. Clever design concealed an awkwardly-placed radiator with.
"Banquette seating is really good for small spaces because you can squash people in there when you're having a dinner party," Cunnane says.
Since this is the back wall of the house, she positioned a large Large Slim Aarons print (€600 from Galerie Prints) over the banquette. It gives the illusion of a window looking out onto a leafy terrace. The frame cost €275 from Frame FX in Phibsborough.
The kitchen took its lead from mint green tiles from the Dutch company Dtile, which specialises in curved tiling. According to its strapline:
"The problem is that tiles are flat, but the world is not." Put like that, it seems obvious but apparently making curved tiles is easier said than done. The curvy shapes and gentle pastel palette is a theme throughout the house. "We wanted to create something soft and dreamy," Cunnane says.
Many people, she feels, are under the misapprehension that small spaces require streamlined furniture. "That's not the case. You can have pieces with big personalities, just not that many of them. So go wild and make a statement, but be selective." The trick is to avoid crowding the floor space.
The East Wall project has personality in spades, but much of it is incorporated in the walls and floor: geometric floor tiling in the kitchen and a dramatically tiled chimneybreast with exposed brick walls on either side.
The extravagantly fringed sofa (€2,200) was designed by InSpace and custom made for the tight space below the stairs; the mauve armchair in the living room came from Woo Design (€1,375).
"We went very opulent with the lighting. I always come back to lighting — it's the key — but you need lighting that goes around you rather than over you."
All the light fittings are vintage, and include a 1970s German wall light (€110) and vintage wall sconces in Murano glass (€300) both from Vinterior. Wall sconces perform the double function of creating pools of light that delineate the spaces within the room and keeping the high drama off the floor.
Grainne and Arthur Cassidy bought their first apartment in 2013. She's from the Monaghan border and he's from Fermanagh, but their home was in Dublin.
"It was tiny," Grainne says. "We couldn't find any furniture to fit it. There were sofas and tables that we liked but they were massive! We couldn't afford them and they weren't the right size."
On their travels in Europe they'd seen independent retailers with a curated selection of small affordable furniture, but struggled to find their like in Dublin.
"Ikea matched our budget but we didn't want everything in the house to be from Ikea. It was our home and we wanted to have a few pieces that we loved."
From one point of view, it was a problem. From another, it was a business opportunity. Four years ago the Cassidys opened a furniture shop, Pieces. t's now on Prussia Street in Stoneybatter and online.
Most of their furniture is made in Europe, some in Asia, and a few pieces in Ireland.
"We do all of our own buying and we try to get stuff that's a bit different. One day, we'd love to design our own pieces and have them made in Ireland. There was so much furniture made in Monaghan, where I grew up. If we could get back even a little bit of that it would be lovely."
Most of their furniture is designed for small spaces and, with prices that average around €1,200 for three-seater sofa and €200 for a dining chair, a lot of their customers are first time buyers.
"We get people coming in for a pair of dining chairs one month and back for another on the next pay check," Grainne explains.
"It's difficult for people at the moment because a lot of them have bought new houses but they haven't got into them yet. It's hard to choose furniture in advance. You need to be in there and have a feel for the space." Sofas are going well for them.
"People want a dominant sofa and they'll work the rest of the room around it. They want as much sofa as they can fit into the space!" One of the selling points of Pieces is that they have their own warehouse so all their furniture is available. Because sometimes you need furniture in a hurry.
Recently, a family with five children came into the store. "Right," said the Mam. "Youse are always fighting over chairs and I've had enough. Each of you choose one you like and be done with it."
The kids all ran off to choose a dining chair. The Mam nudged the Da. "You too." The Da shrugged. "I don't care," he said. "Give me any chair. I never get to sit down to eat my dinner anyway."
But he was persuaded to choose a chair. Then the five kids lined up, each with a different chair, and their parents paid for them.
"And that's the last I want to hear about it," said Mam.
See inspace.ie, pieces.ie, framefx.ie, timbercreations.ie, deurbanic.net