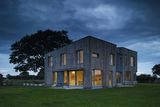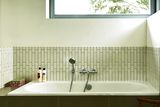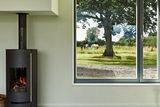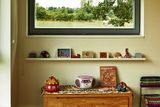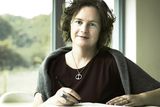 ONE day when Helena FitzGerald was growing up on her family's farm in Borris, in the 1970s, she noted her father was taking a particular amount of care to preserve a lone oak tree while clearing the ditch in which it was rooted.
Whilst enlarging his field, he went through great lengths to ensure it was left standing in a time when most farmers would have simply bulldozed the lot.
"Dad had a great respect for nature. He trimmed and shaped that tree to keep it healthy. Now it's 130 years old."
FitzGerald is one of Ireland's lesser known significant architects – on account of the fact that she spent most of her working career to date in Scotland. She emigrated after graduating in the 1990s and quickly rose through the ranks by becoming project architect on a number of landmark Scottish contemporary buildings – among them the Glasgow headquarters of Scottish Enterprise (Scot-land's IDA) and the Edinburgh Council headquarters – while still only in her thirties.
But when Helena and her Scottish husband Gerry decided to start their own family, they had some big lifestyle decisions to make – given that corporate architecture is just not a family friendly profession.
"We were living in an apartment right in the centre of Glasgow – great while we were on our own but not ideal for children. And despite our graduating class in UCD being made up equally of men and women, I noted that there were significantly less women remaining in architecture later in life."
It was 2005 and even despite being wary of a potential collapse in the Irish economy the couple opted to moved back to Ireland and to her native Borris roots with a view to raising their three children in the countryside.
Helena, who has studied Passive House instruction, fervently believes rural Ireland has to get aggressive about Passive if it is to head off the problems now becoming apparent after the "macmansion" splurge of the Tiger years left the country became covered in outsized neo Georgian pastiches with little in the way of sensible insulation. Today they're heating oil money pits.
"I really believe we need to seriously rethink rural housing. We have these huge houses with extra bedrooms and ensuites for every one of them, but now we're seeing a rise in rural fuel poverty because of the increasing cost of heating them."
Proof of the pudding, so to speak, would be her next step – to design their own family home. It was obvious from the start that it would be Passive.
The Passive House (Passivhaus) school began in Germany in the late 1980s when Bo Adamson and Wolfgang Feist, developed a new set of design procedures to drastically reduce household fuel and heating costs.
Their principles employed "passive" design, which optimises the sun's natural heat by sensible orientation – big windows facing south, small ones facing north. Also it applies highly effective insulation and the use of extra efficient sealing around doors and windows, to keep the heat in. The very best designs have allowed their owners to live almost completely heat-bill free.
Helena and her family moved in earlier this year and the experts are already hailing the Borris House as a perfect example of Passive efficiency – it has been photographed for this coming edition of 'Passive House +' magazine, the periodical bible of the Passive House movement in these islands.
But it also has the looks inside – as evidenced by 'Image Interiors' also lining up for their own photoshoot. The use of timber frame and Douglas fir "durable softwood" panelling on the outside means it's also a good deal warmer to look at than many industrial looking Passive Houses.
Since spring, Helena hasn't had to use any heating. When it is required, the house gets it's meagre fix from a small wood burning stove which not only helps heat the water, but also channels into underfloor heating.
The solar panels on the roof have meant they've also had free hot water since spring.
The only major electricity outgoing comes from the use of an air-heat exchange system which uses the home's outgoing warm air (generated by cooking, baths, showers, appliance and body heat) to heat the incoming cold fresh air. It means the entire power and heating bill for this house works out at about €1,050 per annum.
With polished concrete floors with underfloor heating, the house features an open-plan kitchen, living room and dining room, a two-floor atrium with a gallery landing, four bedrooms, an office, a playroom, a utility room and a second reception room. There's an ensuite off the master bedroom.
Outside there's a covered exposed area where washing can dry without getting wet and a covered wood shed for the fuel. The credit crunch meant the bank cut the cash they promised to lend.
"We made our compromises on the interior fit out. So the kitchen is bog standard from Ikea, the tiles were inexpensive and so on."
In the future she is looking to use her experience building Passive on a budget to investigate cheaper solutions for designing rural energy-efficient homes.
"Instead of building a typical four-bedroom four-ensuite bungalow of 2,500sq ft, it makes more sense to pay the same for a Passive 1,500sq ft with three bedrooms and just one ensuite. You'll lose a spare bedroom and some bathrooms, but ultimately you'll save in heating costs."
Helena's new house is also deliberately close to her father's tree, something she's grateful for, as he passed away last year.
"It's presence is always felt in the bright evenings when the sun filters through its foliage and branches, creating lovely dappled moving shadows on the walls in the main rooms."
Having gone right back to her roots and taken firm note of those ecology lessons handed down through her own family tree, Helena FitzGerald now hopes she can branch out to spread an affordable Passive House ethos through the counties of Ireland – and save rural home owners a fortune in the process.