How to transform your home into a nice little earner
Your home is one of your biggest expenses, but it could also become a nice little earner for you. Anita Guidera has clever ideas on how to turn a pretty penny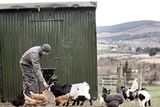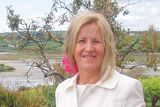 Converting your home into a house of ill-repute is definitely not recommended as a means of generating additional income but for one Wicklow farmer it was all totally above board and quite a lucrative deal.
Sheep farmer Michael Keegan, whose family has been farming in Glencree Valley in north Wicklow for six generations, has lost count of how many films, TV shows and advertisements have been shot at Waterfall Farm.
The home he shares with wife Hannah Vogler and daughter, Eleanor, had starring roles in the films PS I Love You and A Love Divided, the TV series, Ballykissangel, and numerous commercials, including the latest advertisement for Ulster Bank.
Michael isn't easily ruffled, although he admits to feeling more than a little anxious when he witnessed one of his hay barns going up in flames, only to be rebuilt afterwards.
One of the most bizarre occasions was when their farmhouse home was transformed into a brothel for a film scene.
"It was painted up and made to look seedy and shady, not like there was mad sex scenes going on or anything, although to be honest with you, I wouldn't care, because they were paying me for it and they always leave the place the way they find it," he laughs.
With rates of up to €1,000 a day, a growing number of people have been registering their properties with the Irish Film Board as potential advertising and film locations. Waterfall Farm's idyllic location and proximity to Ardmore and Ashford Film Studios means they are very much in demand. But Michael warns that you have to be prepared for disruption.
"It takes a certain type of personality because it is quite invasive. They arrive at 4am. There are catering wagons, which are noisy and there could be a couple of hundred people bustling around the place if it's a big production.
"It's a major intrusion. Basically, you are handing over your place for a few days and you have to be able to just let it happen."
In these pressing times, home-owners are becoming more and more creative about finding ways to make additional income out of their greatest assets.
The most obvious option of letting out a room isn't exactly a new concept. In the early 1960s, my enterprising mother was among the first to sign up for the new Bord Fáilte Farmhouse Accommodation scheme, providing bed and breakfast accommodation to passing tourists on our farm in north Tipperary.
Airbnb (airbnb.com) has been doubling its hosts in Ireland every year since it exploded onto the market five years ago, with over 330,000 visitors from all over the world to date availing of the varied accommodation on offer.
Eoin Lyons, who works for an international tech company, registered his Dublin 4 apartment on the site a few months ago as a way of generating some additional cash.
"I decided to go for it because rent was taking up such a large proportion of my salary and then you factor in bills, wifi and other outgoings. I feel like you should extract as much out of your home as you can."
Demand is high, particularly at holiday weekends or when there is some major sporting or music event going on. Over the St Patrick's Day holiday, Eoin estimated he would make the equivalent of a half a month's rent in just three nights when he handed his apartment over to pre-booked guests. Obviously, the landlord has to be happy about the arrangement.
Offering a spare room to visiting third-level students is another popular income generator with going rates varying from €350 to €750 a month with hostingpower.ie, a company that matches accommodation providers with foreign students and interns.
For those who prefer to keep their homes private, there's always the option of letting out your driveway or car park space.
Dubliner Liam Farrell, who set up parkingmotel.com three years ago, after spotting a gap in the market, now hopes to go international with the concept of matching car parking spaces with people who are looking for them. There are now 700 parking spaces in the Dublin area registered on the site.
"Sixty per cent of them are underneath apartments, 20pc are companies with extra space and 20pc are in the driveways of private homes," he explains.
In high-demand areas, such as Grand Canal dock, many property owners are using their car parking spaces at evenings and weekends while letting them out to people working in the area on weekdays. Yield varies from €80 to €100 a month in areas such as Dundrum Town Centre and around hospitals and business parks, to €150 to €200 a month around Leeson Street and Baggot Street.
Liam points out that this represents about half the cost of parking in a multi-storey car park and has the added advantage of being one's own private parking space.
Turning your home into a workspace can be an ideal way of generating additional cash or even kick-starting a whole new career, as Margaret Hoctor (margarethoctor.com) discovered when she was made redundant from her position as senior director with a leading marketing company three years ago.
The very next morning, Margaret picked every apple in the quiet orchard on the family's Co Wicklow farm and turned them into apple juice.
This was her first business venture from home. She went on to help husband Eamon build up Kilmullen Farm's lamb business, selling meat directly to customers.
Last week, Margaret started a new chapter in her working life when she began teaching life coaching classes in her own dining room.
"Sometimes, the answer is under your nose and you don't always see it. I was about to book a hotel room to do the classes when I suddenly thought, 'Why not open my home?' and it was just lovely. When people arrived, the kettle was on for fresh coffee, they were met at the door by Buster, our Jack Russell, the fire was crackling, there was music playing and it was a safe and private environment."
Food fans who relish non-conventional dining have been enjoying the intimate surroundings of their hosts' private homes since supper clubs first landed on these shores several years ago.
Four years ago, Grahame and Anne Copplestone of Copplestone House (copplestonefoodcompany.ie) opened their Cork city home to dinner guests and haven't looked back.
Solicitor and food lover, Grahame explained that what began as cookery classes, later developed into twice monthly dinner parties.
"Luckily we had the space to do it so we decided to host dinners and bring together different people who like good food and good chat, for family-style dining."
His love of Italian food even prompted Grahame to build a pizza oven in his back yard.
The dinner parties, which cater for 10, usually take place twice a month, with Grahame, Anne and their son, Rory, doing all the cooking and hospitality.
A starter, main course and dessert, finished off with Anne's famed home-made fudge, costs €45 per head and guests bring their own wine.
With a little imagination, good research, and some fresh thinking, your idea for making your home pay could just become the next big thing.