Interiors: Bring the indoors outdoors
Bring your indoors outdoors with backyard designs to suit the whole family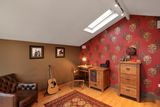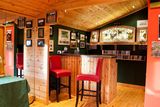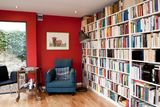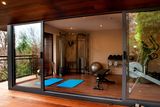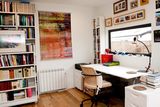 MUCH as I love the people I live with, I also love the sound of the front door closing behind them. When they're gone I can get down to work. Peace, perfect peace, with loved ones far away.
It's a sign of the times. Working from home in a small house that's overflowing with people who can't afford to live anywhere else (sure I'm lucky to have them). But sometimes I hanker after a little shed at the bottom of the garden.
"From the family's point of view, a garden room creates a boundary," says John Sherry (www.gardenrooms.ie). "For the people working from home, it creates a space to be productive."
The short commute up the garden path creates a clear division between work and home life. It reduces distractions and makes it easier to leave your work behind at the end of the day. All this is sounding very attractive.
Alternatively, a garden room can be an excellent place for teenagers who, as we know, are shy creatures that crave solitude, avoid daylight and become sociable after dark. Allocating a garden room (at an average cost of €22,000) to your teenage children seems exceptionally generous, but Sherry points out the advantages.
"Young adults seem to be on the payroll until they're 25," he explains. "And their parents are the ones that lose the front room. It starts when they encourage the teenagers to have friends around to the house, then all of a sudden the parents are sitting up in bed at 10pm on a Saturday night watching Netflix and wondering what happened."
Relocate all that activity to the bottom of the garden and the front room is your own again.
Garden rooms from Gardenrooms.ie start at €11,000 and go up to €28,000. All the rooms are bespoke, so they can be made to fit whatever shape or corner your garden has to offer. Up to a certain size they don't require planning permission and may fall under the Home Renovation Incentive Scheme, at least until December 2015 (see www.revenue.ie).
Optional extras include electric heating (around €1,000) and a toilet (around €4,000). The rooms are very well insulated, don't require much heating, and tend to be plastered and skimmed, just like an ordinary room.
"I've moved on from the log cabin look," says Sherry. "But we still have people who want a wood cladding interior and can't understand why we're bringing plaster into it."
Frank O'Sullivan of Shomera says: "The quiet revolution of working from home continues and the strain that it puts on people's homes is immense."
A bespoke garden room from Shomera - which has been making them since 1998 (shomera.ie) - will cost between €25,000 and €40,000, but the company has recently introduced the MePad, starting at €12,950.
"By this stage, we know what works for most people in terms of size and usage," he explains. "The fixed designs are the same quality as the bespoke but they're cheaper because of the efficiencies of the way we're doing it."
Most people seem to use their garden room for a home office or a teenagers' den, but they also work for home gyms or bars. Some are also used by serious hobbyists. Moving the train set or the stamp collection out of the living room has probably saved many a marriage. The only thing that you're not meant to do is sleep in them - "Planning regulations don't allow it" - O'Sullivan explains.
"A lot of people are getting double usage out of their garden rooms," says Avril Murphy Allen, an interior designer (www.avrilmurphyallen.com). "I recently designed one that's a home office during the day and a teenage room at night. When you're finished working, the desk slides away into a bespoke cabinet that closes up like a wardrobe." The desk cost €2,200.
When planning a garden room, remember there's no hall to create a buffer zone, so the flooring has to be durable and easy to clean. The old Irish solution of putting in a carpet to cosy-up the room isn't necessary. Thanks to insulation, garden rooms are warm places and hard flooring is ideal.
"You'd be better spending your money installing roller blinds with light sensors, as glare can be a problem," says Murphy Allen, who also recommends heavy-duty upholstery. "You'll have kids jumping in off the grass," she says. "It's important your soft furnishings can take that traffic.
"Avoid buying too much furniture. Look at the way you're going to use the room and plan around it. And if you're hiring a designer, bring them in at the planning stage. If you have the room sitting empty, you'll run out and buy something cheap. Then you'll be stuck with it."
Interior design fees might add another €500 to the total cost of the room, but will probably help you make the most of the space. A designer might also encourage you to do something a little different with the decoration.
"Part of the reason for having a garden room is that it's away from the house," says Murphy Allen.
"You can make the most of that by decorating it in a different style. If the interior of your garden room is the same style as your house you'll feel comfortable in it for about five minutes, but it won't feel like a separate space."