Architect who designed his home in the middle of a woods won this week's episode of Home of the Year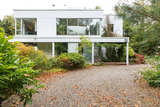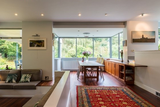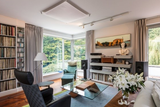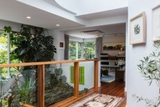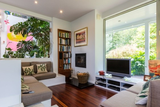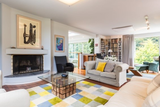 An architect who designed a family home in the middle of a woods in Co Clare has won this week's episode of Home of the Year.
Kostas Wootis, originally from Greece, explained how he wanted to integrate his home into its natural surroundings.
He did this by making an internal garden in his home, and incorporating plants into the space. Plants have a calming influence and help to create a relaxing atmosphere, he says.
The couple invested in good insulation and high spec windows but kept their costs to a minimum by using MDF for things such as architraves, skirting boards and fireplace surrounds.
The main living room is upstairs, allowing the room to face south west so they could avail of the evening sun and beautiful views.
One of the runners up was Ruth Forsyth's south county Dublin redbrick period terrace where she lives with her husband and their three children.
Ruth, who loves to scour flea markets, auctions and interiors shops anywhere she travels, has created an eclectic family home.
Every room in the house has its own individual style.
Meanwhile, Therese Healy, who spends a lot of her time abroad with work bought an original old cottage in Cork and renovated it completely.
She used craftspeople from the area to upgrade the cottage, and the design of her home was inspired by her travels overseas, including Japan.
Her architect designed an extension with a lot of glass, which optimised her sea views, the internal space and the light flowing in.