Trailblazing Irish over-55s who are following their dreams
As Positive Ageing Week kicks off, Caomhan Keane speaks with some inspiring trailblazers who are following their dreams post-retirement to learn the secrets to a happy and fulfilling later life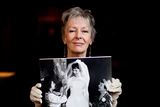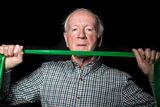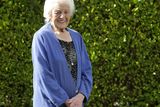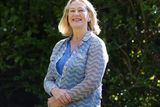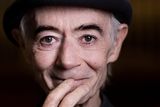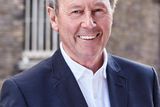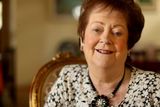 Bette Davis once quipped that 'Old age ain't for sissies'. A look at the headlines this past week backs up this assertion. With the Christmas bonus being cut for pensioners and a sharp rise in the number people 65+ living in emergency housing the golden dotage envisioned by The Beatles in 'When I'm 64' seems more and more like a bill of goods.
But if you dig beneath the negative headlines, a more positive picture emerges.
At a time when most people are checking out professionally, Pat Kenny (70) upped sticks and left RTÉ, the station he had worked for his entire career. Shane Ross (66) and Katherine Zappone (64) became both TDs and ministers for the first time in their 60s. Garry Hynes (65) this week opens a production of Richard III at the Abbey Theatre. While Eileen Smith, a 79-year old fashion blogger from Ballsbridge has over 35.5k followers for her instagram account @eileenstylequeen.
Billy O'Keeffe, programme manager of Age Action - which is holding its 16th annual Positive Ageing Week starting today - says: "The benefits of living longer and getting older are immense and they affect all parts of our lives from our finances to our health and leisure. The focus tends to be on the negative aspects of ageing so we forget to enjoy the good things."
As President Michael D Higgins (77) said in 2012: "When negative aspects are taken in isolation and allowed to become the main focus of debate surrounding the elderly, they can perpetuate the idea that older people are a burden on society, a people whose useful contributory days are over and must now sit back and become totally reliant on others for their day-to-day existence."
Last week he launched his bid to be re-elected to the highest office in the land.
1 BP Fallon
"Age is a blessing. Life is a blessing. I'm not saying there's anything wrong in being dead - hello, Elvis! - but I love being here right now!" So says BP Fallon (72), the DJ, author, photographer, and musician who's collaborated with Jack White, toured with U2, managed Johnny Thunders and worked as T-Rex's publicist.
"Age is a state of mind, truly. I've been accused of having built-in adolescence, which I view as a compliment. Even as a kid I sussed that life is an experiment, nobody truly knows what's totally happening - the planet might blow up tomorrow - so keep on choogling and follow your dreams."
His first-ever photography exhibition - The Camera & I - opens on October 11 at Hen's Teeth Gallery, on Dublin's Fade Street and runs for a week. Looking over his collection to find the right snaps was very emotional, he says. "It brings you back to adventures and people you love, many who have gone to hang out with Old Shep, like Phil Lynott, Ronnie Drew, Johnny Thunders and Lemmy."
When I ask him why he is holding his first exhibition in his 70s he says, "people kept asking me about it, like they do about 'the book' or 'the next album'. My chum Bob Gruen - he took the famous picture of John Lennon in the New York City t-shirt, which is on a US postage stamp - when Bob sees me he goes 'Have you done your exhibition yet?'. So… thank you for the nudging, Bob.
2 Noirin O Tighearnaigh
It's never too late to start planning for the next act of your life. Two years ago Noirin O Tighearnaigh's husband died. She had major surgery. Her children began to emigrate. She was 57.
"I had an empty house as well as no husband. Everything changed at the same time.
"I was in a dark hole I needed to pick myself up from." She went to The Third Act, not to help her deal with retirement, but to help with transitioning from one phase of her life, to the next.
"When you are younger, you change job every couple of years. Now, no one is headhunting you. You have to pick yourself up and do new things, things you always wanted to do. There were so many people at the conference whose parents told them what to do for a career when they were younger. A lot of people were not allowed to follow an artistic route, but they have time and opportunity to do so now."
She changed career herself, from working as a nurse to training as a life coach and a bio energy therapist.
"I want something that makes me excited to be jumping out of bed to go to work each morning."
And instead of being lonely she looks forward to visiting her kids all around the world and keeping up with technology so she can stay in touch with them. "I'm a positive person and you have to maintain the outlook. If you think you are going to have a great old age, then that's what you'll have."
3 Geraldine Plunkett
"If I had known I was going to live so long, I wouldn't have gotten old so young," quotes the actress Geraldine Plunkett (74), passing on advice she herself was given. "I am trying as much as I can to live in the present. My philosophy would be 'plan for tomorrow but live for today'."
The biggest change she's noticed in herself as she has aged has been the her broader philosophical view of the world. "I was never intolerant, because I didn't know there were things to be intolerant of. But as you get older, you live more and meet a much wider cross-section of people which opens you, and makes you realise the world isn't as simple as you thought."
Best known for her roles on Glenroe and Fair City, work has always been 'erratically continuous' for the actress. But the past decade has presented her with new challenges. She has acted in several Beckett plays for the company Mouth on Fire, touring Japan and Russia, with a forthcoming production in Spain, as well as appearing in the first ever Irish language translations of his work.
She returned to the Abbey stage in 2015 in a production of A Midsummer Night's Dream, opposite her late husband Peadar Lamb, with only 24 hours to learn the part after another actress broke her leg. And she toured the country last year as the only professional actor in Noelle Brown's Creaking, as part of the Bealtaine Festival, Age and Opportunity celebration of arts and creativity as we age, for which she is a patron. "It was a comedy about older people, featuring people from the areas we visited. The people we got were usually a good bit older than me. But what I really noticed touring the country was the kick they got out of everything. They weren't old in themselves."
Geraldine will next be appearing in Word's Upon the Window Pane in Dublin Castle as part of the Jonathan Swift Festival from November 29 to December 2.
4 Jim Blake
"There's a sudden realisation of the timeline," says Jim Blake (70), about turning 60. "No other age concentrated my mind to the same extent. You get to 60 and you have maybe 20 years. That's the time that you have left to achieve anything you want to achieve.
When he heard about The Third Act, a programme that provides people with a framework of inquiry within which to explore what purpose you want to imbue the next stage of your life with, he went along to one of its conferences.
"The one thing they said is if you make the decision, put a date on it and go public. So I announced that I was going to backpack around Vietnam and Cambodia. I'd been before, when I was working as a sales consultant, but I travelled five-star then. I always got the sense you didn't really get into the nitty-gritty, didn't meet the people."
While there he met people half his age at a yoga retreat and reunited with them earlier this year for a mountain trek in Nepal.
A widower for 18 years he wonders about the dynamic of husbands and wives. "Do they limit or inhibit one another? You need to beat yourself to go do things, if you are on your own. Whereas if you are in a couple you do things together, instead of finding out about themselves. But you don't come into the world as a pair." See thirdage.ie
5 Stan Phillips
"It's children who do that to you," laughs Stan Phillips 80, when I ask him about the first time he felt like he was part of the 'older' generation. "You suddenly realise your children and grandchildren are looking at you and that your memories, what you lived through, is ancient history to them. All the women I've known, the glories of love… but I'm older than a lot of people's grandparents."
He had a carpentry business, which went belly up, teaching him not to sweat about money. "I spent my life worrying about paying creditors and I still lost my business. All that worry achieved nothing. What you can't do isn't meant to be done. Do what you can do." He very nearly added to the statistic of retirees who die within a year of giving up work.
"I had a quadruple bypass that went wrong. I was in a coma for two weeks. They thought I was going to die, or at least be brain damaged. I have a life I wasn't supposed to have. That's what made me live my truth." Since retiring he has hosted a podcast, dabbled in male modelling, appeared in a horror movie, done stand up and is collaborating with a poet in the Himalayas via WhatsApp on a book of poetry.
"My philosophy is I don't possess yesterday, I remember it. I don't have tomorrow, it doesn't exist. What I have is this one moment in time. I live in that moment."
6 Noel McLoughlin
Retirement may not be murder for Noel McLoughlin (78). But it hasn't been a bed of roses. Since giving up his job as an electrician he's had prostate cancer, eight mini-strokes, a major stroke, a heart operation and a hip replacement.
"I suffered from very low moods, I cried a lot and felt very lonely when I got up in the morning," he says about the effect it all had on him.
"In a few years I lost my job, my ability to drive and my strength at maths vanished. I was confined to hospital and going ballistic."
While recovering from the strokes he started doing exercises and noticed the difference in his mood. He now does a weekly exercise class organised by a company called Siel Bleu, in Rua Red, Tallaght. "It started with four people and now there are 28 of us going for an hour every Tuesday. There's great banter and it stopped me feeling miserable about my life.
"My advice to anyone I meet who might be in the same boat is to come out and have a walk with me. Or to go out and do a bit of gardening. Don't stay indoors, watching TV or you'll be miserable. Get out and meet people. It's brilliant."
7 Mary O'Rourke
Mary O'Rourke (81) scoffs when I ask her what advice she would give her younger self, or any other person, who fears getting old. "It's as inevitable as the waves coming in on the tide. What could I say to her? You can do nothing about it. Suck it up!" Since losing her seat in 2011 she's written two bestsellers, 'played' Electric Picnic where she chaired the 'Electric Picnic Parliament; is a contributor to Pat Kenny's book club and writes 1,000 words a week for the Advertiser Newspaper Group.
"When the tsunami hit me and I lost my seat, I didn't panic. I knew I was going to have a lot more time on my hands and I was always interested in writing, doing bits and bobs here and there. Retirement gave me the chance to see where that took me."
"I don't like the aches and pains, but what I love about getting old is that I don't worry one bit what people think about me. Not one bit. It's not that I have developed a hard veneer or that I am rude. It's just more 'so what if they think or say that about me. I don't care'. You get a wisdom when you're older that all that worrying will get you nowhere, so you let it go."
8 Bella Cullen
"Don't sit in the chair or you'll go to seed," Bella Cullen, who is 93, tells me when I ask her what advice she has for anybody coming behind her in the ageing process. "Keep on the move. I retired a couple of years ago, after 55 years as a pork butcher. But I promised myself I wouldn't sit at home in an armchair. If I feel like staying in bed in the morning I will, but if not, I'm out driving all day. Bray, Delgany, Howth, I get up and go where the day takes me." She drives a VW. "I learned to drive in a Beetle over 60 years ago and have never ever driven anything else." And in all her years driving, she has never even had a tip.
Her secret to ageing well is plenty of red meat and a few whiskeys. "The Step Inn is only a few staggers away," and she keeps herself informed. "I read the paper from the front to the back page everyday." But she misses ballroom dancing. "I spent my life at that. I danced everywhere there was a dance floor. I danced at the Metropole on a Sunday, 3-6, then dashed home to Stepaside to dance there in the evening. Then during the week I would go to The National and The Crystal. She still gives it socks at weddings. "But you don't have the same crowd as you did back then. They just stand and shake now. We used to dance, the quicker you got around the ballroom the better. Now they just stay in the same spot."