Satisfy your inner-geek with these cycling gadgets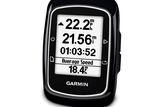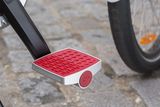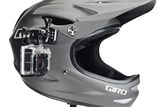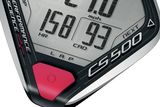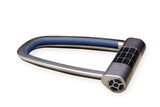 Once upon a time, bicycles were about transportation. Then they became sports objects. Today, our bikes give us a platform to indulge in all sorts of geekery and techno-lust. From mini-computers that tell you the steepness of the hill you climbed, to locks controlled by your smartphone, there are hundreds of ways to keep your two-wheeler wired up with processors and trackers. Here are five gadgets that will keep you connected when out and about.
1. Garmin Edge 200
€100 from Halfords
If you're looking for a basic bike computer, this is a good place to start. Garmin's entry-level GPS-enabled machine tracks time, distance, speed, location and calories burned. It also synchronises with Garmin Connect.
2. Connected Cycle Bike Pedal
€100 on pre-order from Expansys.ie
If you're looking for an activity tracker with a security bonus, this is it. Not only does this 'smart' bike pedal measure speed, distance and activity, its GPS also lets you pinpoint it on your phone in case your bike is stolen.
3. GoPro Helmet Side Mount
€15 from Harvey Norman
If you like to take your bike off road or on adventure trails, you may want to wear a helmet. You may also want to video it. This attachment fits most GoPros.
4. Polar CS500
€233 from Halfords
This is a well-regarded GPS bike computer that does the basics of tracking speed, distance and other such metrics well. But it also measures altitude and the steepness of hills.
5. Skylock
€150 from Skylock.cc
For those who like the idea of their phone being connected to everything, this 'smart' lock ticks all boxes. Not only is it locked or unlocked through your phone, but it lets you know if anyone is tampering with it.