No shattering the glass ceiling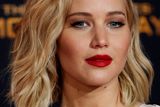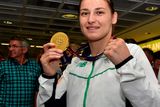 On International Women's Day, Chrissie Russell looks at how women are faring in the workplace and at home and asks, how equal are we really?
Business
There have been some bright points in the business world in the last few years. The Institute of Directors (the organisation that represents 2,200 of Ireland's directors and senior executives within the private, public and not for profit sectors) recently released its report which reveals 82pc of women surveyed believe awareness of the importance of gender diversity on boards has increased, and 58pc say things are improving.
But the balance in executive representation is still heavily weighted towards men and of the Institute's members, just 8.9pc (out of a sample of 196 women surveyed) are female. Total female membership is 24pc. More than half of them believe women don't have equal access to information about available directorship positions.
"The most worrying statistic for me is that 62pc say women are more reluctant to go forward for board positions than men - up 19pc since 2013," says Rosemary Delaney, founder of WMB publishing.
"Part of me feels it comes back to the confidence issue, where unless women feel 100pc 'sure' that they tick all the necessary boxes, they won't put themselves forward for that job or board position."
Within Europe, we're just below the middle of the rankings for female representation in top boards. Interestingly in the UK, introducing a quota system has seen an increase in women on the boards of publically listed companies.
"Love them or hate them, quotas worked for the United Kingdom," says Rosemary.
She also believes in regular board rotation, mentoring programmes and greater transparency in board appointments would bring about greater equality - which ultimately makes a more profitable business - research has shown gender-balanced businesses earn more.
Entrepreneur Emer O'Daly, CEO of interactive fashion brand Love & Robots, a female-led company with predominantly female buyers, feels quotas need to be established in funding businesses.
"I've heard it said that women lack ambition and the ability to think big, which is both insulting and incorrect," she says.
"Ability to act on ambition is directly correlated to access to capital, of which only 0.6pc (of venture capital) goes to businesses with a female CEO."
Her company received start-up funding from Enterprise Ireland but has found it difficult to raise further capital as it grows.
"Most of the Irish investors I've spoken to are men who have no understanding or expertise in what our company is trying to build and therefore have no interest in investing," explains Emer. "We'll either have to lower our ambitions or move abroad if we want to grow Love & Robots."
Entertainment
Hollywood's gender divide is echoed on our home soil. Last year just 24pc of Ireland's producers were female, 18pc of directors and 18pc of writers. Between 2011 and 2015, 36pc of Irish feature films produced had a female protagonist. On air, 72pc of the voices we hear are male.
Dr Annie Doona, Chair of the Irish Film Board, feels more encouragement is needed at school level to bring female talent to the fore.
"Only 25 to 30pc of film students are female," she explains. "Film is still perceived as very much a male industry and I think a lot of parents and careers counsellors don't understand what film is as a career choice and the opportunities for women.
"There is huge female talent out there and we have to nurture that. We should be in a position where we're not talking about this in 20 years' time, it shouldn't matter."
Pay
Most of those on low incomes in Ireland are female and women are more likely to be unemployed. Half of the female workforce earns €20,000 or less a year. The latest figures from the EU Commission show a gender pay gap of 14.4pc.
"Even within the same employment sectors we have women being paid less than men," says Orla O'Connor, director of the National Women's Council of Ireland. "The pay gap has actually increased over the last few years because women were left worse off after the recession."
One of the major factors is childcare and the lack of available affordable, flexible options, which often results in women leaving employment and returning at a lower level.
Another is a culture of unconscious bias in employment that frequently sees men promote men or see males as more 'promotion ready', because they haven't taken time off, and disrupted their career trajectory, to mind the kids.
"There needs to be cultural change," says Orla. "The introduction of fathers' leave gives out a very strong message but there needs to be a lot more. We need to value parental leave - in the Netherlands companies measuring employee performance rate taking time out to care for a family as a positive thing - and we need to support families by providing quality subsidised childcare."
Unpaid labour in the home
Depressingly housework is still largely viewed as 'women's work', with twice as many working women as men "doing cooking and housework every day for one hour or more," according to the Gender Equality Index.
That echoes the global trend where, worldwide, women spend an average of 4.5 hours a day on unpaid work, more than double the amount of time men spent.
There's a glimmer of hope however from grassroots surveys. Just recently a poll by parenting website Eumom found that 40pc of respondents reckoned their partner takes equal responsibility for housework and 54pc said caring for their children was split down the middle.
Health
Women's reproductive health and rights are extremely restricted, maternity service options are limited and also dealing with chronic overcrowding. We've the lowest breast-feeding rates in the EU and high levels of domestic abuse (one in five women). Depression and anxiety are three times more prevalent in women and more women than men attempt suicide and self-harm.
"We have a lot of gender mainstreaming in health," says Orla. "With heart disease for example, the symptoms the public is made aware of are very much male symptoms."
The outcome? Over half of deaths from cardiovascular disease are women, yet men are more than twice as likely to be hospitalised, because they're more likely to recognise their symptoms.
"There needs to be a lot of re-education and we need to look at women's health needs differently," says Orla.
Sport
There's been encouraging progress and, according to the most recent Irish Sports Monitor, 43pc of women are now taking part in regular sport - the highest recorded participation rate for women since the Monitor was launched in 2007.
There are also more viewers tuning in to Irish women's sport. Figures from RTE show that the recent women's rugby match against France had an average of 159,700 viewers across the broadcast with a share of 10.76pc of the available audience - impressive, particularly for 8pm on a Saturday night.
But those watching the male game are still significantly higher. Sharon Hutchinson founded her website sportswoman.ie out of frustration with the coverage of women's sport in the media.
"It's getting better, but there's still relatively little women's sport covered on radio, TV and online," she says. "I've heard figures like 4-7pc of media coverage is dedicated to women's sport. It may be on the increase, but it definitely isn't over 10pc."
Advertising campaigns like Lidl's recent sponsorship of the LGFA have helped promote women's sport, but more needs to happen.
Nearly 70pc of men and women perceive administration within sport at national level to be dominated by men. Sharon says she'd like to see something like America's Title IX, legislation which provides equality of access and federal funding in sport regardless of gender, established in Ireland. She also believes we need greater encouragement at secondary school level.
"We're frequently bombarded with negative female images," she adds. "Sport offers a different kind of role model which is strong and positive and this can only be a good thing."
Politics
Good news! The percentage of women in the 32nd Dail will hit a record high with one in five TDs female. "I think it's fantastic," says Michelle O'Donnell Keating, co-founder of Women For Election. "It's the biggest jump in the history of the State."
And 19 of the 35 female TDs are new faces. "I think that's very interesting because critically it shows that gender doesn't matter to voters," says Michelle. "They vote for someone whose values match their own."
Of course the introduction of gender quotas has played a role, with parties required to run more women. In 2011 86 candidates were female, in 2016 that rose to 163. "Quotas work," says Michelle simply.
With more women in decision-making roles the hope is that their influence will filter into other areas of inequality like health, the home and employment, and ultimately result in a balance across society that benefits everyone.
"Ultimately I think we have a Dail that is much more reflective of the diversity of our country in ideology and gender," says Michelle. "I think that's positive. The real challenge will be to see how they can make it work."