'No one has contacted us, but I would love to know who Éamonn went on to help' - mother who lost only son (26) in car accident
Martina and Denis Goggin endured the unthinkable: they lost their only son Éamonn in a car accident. Donating his organs was the only way for them to find meaning in the darkness, they tell our reporter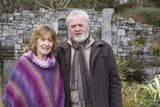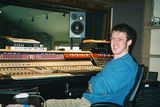 In July 2006, Éamonn Goggin was involved in a car crash in Spiddal, Co Galway. Seriously injured, the 26-year-old sound engineer was rushed to hospital where he spent five days on life support.
As his devastated parents Martina and Denis kept a vigil at the bedside of their much-loved only child, they were asked to make one of the most difficult decisions any parent could be faced with.
In the event of Éamonn's death, would they agree to his organs being donated? Five days after the accident, Éamonn lost his fight for life. But as his parents struggled to come to terms with their loss, there was a small shred of comfort in the knowledge that their beloved son was helping to save someone else's life.
"Knowing that Éamonn's organs were donated so that other people could have a chance of a new life was the only consolation after his death," says his mother, Martina. "And in some way it gave a possible meaning and purpose to what was otherwise inexplicable and unacceptable.
"Unwittingly we had a conversation about organ donation not long before he died and he told me that he was totally in favour of getting a donor card as there was no point in holding on to things that he couldn't take with him.
"So while we were living in hope for the few days he was on life support, when doctors asked us if we would consider organ donation should the worst happen, we didn't have to think twice."
Making the decision to donate the organs of a loved-one must be unbearably tough, but when the Goggins gave permission for their son's heart, liver and lungs to be donated, they were allowed to stay with him until he was taken in for surgery and this, says Martina, was very important. "The doctors knew how difficult it was so instead of shutting us out from the final process, we were included in everything," she recalls. "We were given access into that world and informed about the specialists coming to perform surgery and the process in which potential recipients were informed.
"We weren't told anything about the recipients, which is common practice and, in fact, the only way donor families ever hear anything about the recipient is if they want to get in touch themselves and do so through the ODTI. No one has contacted us, but I would love to know who Éamonn went on to help.
"However, I really appreciated being a part of the initial process, as in some ways it helped us to make sense of what was happening and be with him right up until the end. Of course, it was heartbreaking and I was numb throughout it all, but knowing he was going to be helping someone else made me wonder if this was why he had to die."
Around one third of the Irish population currently carries an organ donor card which states the holder's permission to have their organs donated in the event of their death and there have been talks to establish an "opt-out" organ donation system in Ireland - where organs will automatically be donated unless stated otherwise.
But while Éamonn Goggin hadn't carried a donor card, he had verbally given his consent just weeks before the car crash which took his life and this made the decision somewhat easier for his parents to bear.
However, Martina says a lack of after-support drove her and her husband to raise awareness through the Strange Boat Foundation (named after a Waterboys song which Éamonn loved). The Goggins wanted to mark the fact that 50 years ago this month, the world's first heart transplant was performed by Christiaan Neethling Barnard at the Groote Schuur Hospital in Cape Town, South Africa.
The pioneering operation changed the lives of countless individuals around the world who have been given a second chance thanks to the expertise of Barnard and all of those who have followed in his footsteps.
But while their extraordinary skill is undoubtedly the reason why so many lives have been saved, no surgery would be possible if it wasn't for the donors themselves.
So in a bid to commemorate people from around the world who have given the gift of life to others, Martina and Denis launched the Global Organ Donor Commemorative Event which took place last week in Ireland and in various cities internationally.
The event arose from an idea they had to highlight the benefits of organ donation while also commemorating the world's first transplant. Uniting Europe, America, Australasia and Africa, the Galway couple arranged for Irish cities to 'gift' a 5' candle to representative cities in each continent.
"The candles were shipped to the various cities and presented by a representative of the ODTI and the Strange Boat Donor Foundation. They symbolise the light of humanity shone through donation," says Martina. "Each is gifted by an Irish city to a recipient city on each continent in which there was a recognised, iconic centre of transplant excellence: including Cape Town, Boston, Melbourne, Barcelona and an all-island recognition between Limerick and Derry/Strabane.
"We like to think big so when we were planning the event we wanted to include cities from all corners of the world and timed it to coincide with the golden jubilee anniversary of the world-pioneering first heart transplant.
"We have been working on the project for the past year and it's hugely important to us. Particularly as its core message is to remember and acknowledge, on a world stage, the generosity of organ donors and their families and this is also the driving force of our work through the Strange Boat Donor Foundation which we founded in 2008."
The donated candles are replicas of one which forms the centrepiece of the 'Circle of Life' garden in Salthill in Galway which was also set up by the Goggin family. It is dedicated to all organ donors and their families. "Each of the candles we gifted is a replica of the original 5'6" tall stone candle in the Circle of Life garden with a symbolic motif implant carved from a stone from the Groote Schuur to convey the image of a cause that transcends national boundaries," says Martina.
"Creating the garden was such a positive experience for us both and a project we gave everything to. We started planning it in 2009 but it took until May 2014 before it was finally opened as the National Organ Donor Commemorative Garden. People from all over the country come here to remember their loved ones and this, along with the foundation, has linked us to families who have been through the same thing. They have told us that this is the one place where they feel their family member is being acknowledged all the time. This is very special to us as so many people tend to forget what an incredibly important thing organ donors do for others."
Organ donation: What you need to know
* On September 9 last, the HSE Organ Donation and Transplant Ireland (ODTI) marked European Day for Organ Donation and Transplantation.For more see organdonation.ie
* At the end of 2015, across the 47 member states of the Council of Europe, more than 143,000 patients were waiting for an organ, such as a kidney, liver, heart, lung, pancreas or small bowel.
* Last year in Ireland, 280 organ transplants were carried out, the second highest yearly performance achieved.
* A total of 172 kidney transplants were performed at the National Renal Transplant Service at Beaumont Hospital, 50 of which were living- donor transplants, the highest number of such transplants carried out here.
* There were 58 liver transplants performed at the National Liver Transplant Service at St Vincent's University Hospital; 35 lung transplants and 15 heart transplants took place at the National Heart Lung Transplant Service at the Mater Misericordiae.