Tommy Hilfiger's daughter Ally describes her battle with Lyme disease: 'It took over every single cell in my body and in my brain'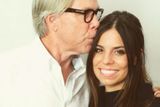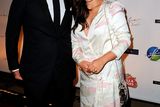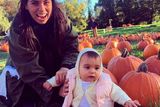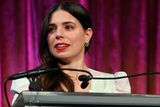 The daughter of designer Tommy Hilfiger has spoken publicly about the impact Lyme disease has had on her life.
Fashion heiress Ally Hilfiger (30) revealed that prior to her diagnosis she experienced "excruciating" pain and at times was unable to gather the strength to get out of the bath or to walk unaided without a cane.
For more than 14 years, Ally suffered symptoms including chronic fatigue, headaches and muscle pains.
Ally revealed that doctors were baffled by her symptoms until a test for Lyme disease returned "borderline positive".
"[Lyme Disease] had taken over every single cell in my body and in my brain".
"I couldn't put lotion on my legs because it felt as if I was being beaten with a baseball bat," Ally said speaking at the Global Lyme Alliance Gala this week.
"A lot of people don't understand what it feels like and they don't believe it. I'm a pretty tough cookie and I don't like complaining. It took a lot for me to say: 'I'm in pain.'
"It's been a challenging road and I think what got me out of bed some days and kept me fighting was so I could help people one day."
Lyme disease develops after a person has been bitten by an infected tick.
Ally revealed that the thought of starting a family in the future kept her going during her darkest moments.
"The only thing that kept me going was the hope . . . that I would possibly one day become a mother,"
"Today, I am proud to stand here and tell you I'm finally cured . . . I have a beautiful 8-month-old daughter who is healthy. She's the love of my life and I have the most incredible man who stands by my side . . . Thank you, Steve [Hash]. I love you dearly."
Read more:
Read more:
Read more: