Olivia Newton-John: 'Medicinal cannabis will play huge part in beating cancer'
'Grease' superstar Olivia Newton-John is done crying tears over her 27-year on-off fight with cancer, writes Paul Hopkins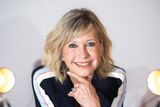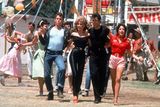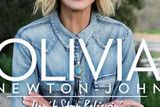 There can be few of us of a certain age who haven't seen Grease, the hit musical film in which Olivia Newton-John transforms from the delicate and demure Sandy into a seductress in skin-tight spandex and leather. That scene on celluloid when bad-boy Danny Zuko - the youthful greaser John Travolta, with the hypnotic eyes and slicked-back mop - sees her metamorphosis is imprinted, like a first kiss, in our now collective middle-age memory.
"I've got chills, they're multiplying!" sings Travolta in You're The One That I Want.
And I, and every other, hormones- raging, young male back then, insanely 40 odd years ago, wanted to - oh-so-achingly-wanted-to - get physical with the virgin-turned-vixen that was Olivia Newton-John. Our chills were multiplying to every breathless beat of its sound-track.
"I think John knew the film was going to be huge. He had done stage versions of what was originally a stage musical. But I never realised, never imagined how it would change things for me, that I would be here talking to you about it 41 years later," says Olivia Newton-John.
It's a hot and humid day in Kildare, and in Newbridge Silverware's Museum of Style Icons , the four-time Grammy award-winning pop diva's iconic leather jacket from Grease and those pants, as well as outfits from Physical and Xanadu, are on show to the public until Sunday, August 18 - a European exclusive for the Irish company - before being auctioned in November at the celebrated Julien's in Los Angeles, proceeds, in part, going to Newton-John's Cancer Wellness & Research Centre in Melbourne.
To play up the phenomenal success of Grease is not to over-laud the now legendary 1978 movie. It was the highest grossing musical movie of all time, eclipsing even the box office takings for The Sound Of Music, until as recently as 2017 when it was overtaken by Beauty and the Beast but still comes in at a respectable No.2 with Chicago and Les Miserables slotting in at third and fourth.
"I was literally sewn into those figure-hugging trousers, as the zip - and the pants by the way were from the 1950s where the movie's set - broke when I was first trying them on," says Olivia, her petite figure giving lie to her years since that summer of 1978. She is (still) beautiful, sexy, sultry with the unashamed innocence-like quality of that girl-next-door, of Sandy before she turns vixen, the hypnotic sea-blue come-hither eyes and infectious smile that tempt me away from my train of thought for this one-to-one interview.
That she can look so damn good and gorgeous, wholesome, at an age when other women - and men - have given up the ghost, she puts down to a healthy intake of plant-based foods and an acceptance of taking each day as it comes.
Olivia Newton-John was born in the English city of Cambridge, the granddaughter of Max Born, a Nobel Prize-winning German physicist who'd been a close associate of Albert Einstein. Her father, Brinley Newton-John, was an MI6 officer who worked at the code-breaking centre at Bletchley Park with the renowned Alan Turing, and was one of the key people involved in the eventual capture of Rudolph Hess.
Olivia moved to Australia with her family when she was six. "My earliest memory, funnily enough, was of crawling. But my memories of my parents breaking up when I was 11 are still difficult. My relationship with my mother, who lived to be 89, which perhaps augurs well for me," she laughs, "was always wonderful and it was she who taught me that the best one could do in one's life was to make people happy... to help where you could.
"Australia then was a long way away, although my mother was always saying I must visit my grandfather. I'd gone travelling in Europe when I was 16 or 17, even went to Ireland and kissed the Blarney Stone [laughter again, the coiffured blonde bob bouncing back] but I was always too busy to do as she said and meet him.
"I regret that. If I could meet my younger self..."
In Australia, Olivia Newton-John started singing on local TV shows when still a pre-teen. After winning a talent competition, she travelled back to England, where she sang on the pub circuit for a couple of years and eventually found another spot singing on TV. In 1970, the producer Don Kirshner, the man behind the 1960s phenomenon The Monkees, recruited her to join Too-morow, a band that was the subject of a sci-fi musical that Kirshner had put together. Too-morrow bellied up, and Newton-John went solo.
A minor 1971 hit with a cover of Bob Dylan's If Not For You saw her head down the avenue that would carry her through her early career. She started recording middle-of-the-road ballads that did well on both adult-contemporary and Country radio. (The Nashville establishment tentatively embraced her, even though she was an outsider, and her rendition of Banks Of The Ohio was a big hit on Irish radio.)
Olivia landed her first US hits with Let Me Be There in 1973 which peaked at No.6 and the 1974 If You Love Me Let Me Know hitting No.5. She admits that she was canny enough to see that I Honestly Love You would fit right into her repertoire, right down to its sentimental sweetness and the awkwardly worded title.
There's something cosily comforting about a well-executed sentimental song - a sweeping and overbearing work of such sentimentality that knows where it will hit home. If it hits right, for the listener, the buyer of pop records, there's a pleasure in giving in to a song that deftly delivers cliches that momentarily seem sincere but nonetheless manipulative.
In 1974, I Honestly Love You - co-written by Jeff Barry, writer of Chapel Of Love, Leader Of The Pack and the Archies' Sugar, Sugar - was Olivia Newton-John's first American No.1. With Olivia's plaintive and wistful intonation it works where it might not have done in any other singer's delivery.
The soundtrack of Grease was the pivotal point in a career that has seen Olivia's collective output reach 100 million sales world-wide. The soundtrack would become one of the top bestselling soundtracks, spending 12 weeks at No.1, producing three Top 5 singles for Olivia with the platinum and No.1 hit single You're The One That I Want with John Travolta, the gold Hopelessly Devoted To You, and the gold duet Summer Nights with Travolta. She earned a Golden Globe nomination as Best Actress In A Musical and performed the Oscar-nominated Hopelessly Devoted To You at the 1979 Academy Awards.
She is still in touch with Travolta, and smiles when she recalls the first time that he and her second husband, John Easterling, a plant scientist, met. (Her first husband, Matt Lattanzi, now 60, was a TV actor. They married in 1984 and divorced in 1995. They had one daughter, Chloe Rose Lattanzi, a working actress and singer). "He said to my John, 'You've seen Grease, I trust?' My husband, we married in 2008, said that no he had not.
"John T said, 'Where were you on the planet not to have seen Grease? My husband said, 'I was up the Amazon!' John worked on and off there for almost 30 years. But John Travolta was having none of that. He had invited us to dinner and picked us up in his private plane and flown us to his house in Florida. He was having another of his planes refurbished and, because my husband is a pilot, too, he thought he'd like to see it. He'd arranged for us to have dessert on the plane, and when we got on board Grease was playing on the screen! So my husband saw it there for the first time."
What did he think?
"He loved it, of course," she smiles. Given that her grandfather had to flee his home in 1933, I ask Olivia, who divides her time between homes in Melbourne and Florida - her global success is largely attributable to America - what does she think of Donald Trump calling out four Congress women in xenophobic terms, saying: "Why don't they go back and help fix the totally broken and crime-infested places from where they came."
Her eyes narrow, the lips purse.
"I don't want to make any comment on politics if you don't mind," she says adamantly.
"Given," I say, "that you were presented earlier this year with Australia's highest honour, the Companion of the Order of Australia, for service to humanity at large, you must consider yourself somewhat political."
She won't be drawn.
"I keep my politics to myself... it is not where I reside. I try to reside in a place of positive things and politics right now, with its leaning to populist thinking and the far right. is not positive at the moment."
And then an addendum: "I was so thrilled by that big honour from Australia and will continue to do the best for the country I love."
And I think I detect a tear.
Olivia Newton-John has done her fair share of shedding tears, most recently in May, when "my dear, sweet, gentle, clever, brother Hugh" passed away after many years of decline. "I love him so and miss him terribly," she says, but goes on to talk of her Irish trip affording her an opportunity to visit her sister who lives in Spain.
However, and defiantly so, she is done crying tears over her 27-year on-off battle with cancer, most recently recurring last year. She was first diagnosed in 1992, on the same weekend that her father Brinley died.
She says the last bout, her shoulder, has been "challenging" at times. "But look," she laughs and nonchalantly upends the palms of her hands, "I'm here, aren't I? We nipped it in the bud. Again. I am doing really well... I am here, in Ireland... my first big trip since last September, so it has been a big test for me.
"I've had my moments, and my tears and all that, but I have a wonderful husband in John and a daughter in Chloe who support me through those things. There are moments, I'm human. If I allowed myself to go there, I could easily create that big fear. But my husband's always there, and he's there to support me. I believe I will win over it. That's my goal, to see cancer cured in my lifetime," she says, her radiance and glowing looks defying the fact that almost half her life has been lived in the shadow of illness.
She seems strong and courageous. Her personal journey with cancer have seen Olivia Newton-John become an inspiration for the many, many around the world living with cancer.
A tireless advocate for countless charities, her true passion, she tells me, is as the founding champion of the Olivia Newton-John Cancer Wellness & Research Centre in her hometown of Melbourne.
The multi-awarded star is a huge advocate of alternative medicine, and uses medicinal cannabis and other homeopathy, as well as traditional means in keeping her cancers at bay. "I intend to put more research into such. The Australian Government have this year given me a grant which I am using to investigate cannabis treatment with our cancer patients, men and women, in Melbourne.
"I truly believe medicinal cannabis will play a huge part in defeating cancer."
I ask: "Is women's health a political issue?", alluding to Ireland's cervical smear scandal and the North's doggedness on abortion.
"Health should be a priority of all governments. Women's health issues need listening to. Also, we all should be protected from pesticides and harmful additives in the food chain and from pollution in water. We need to protect people, animals too. The biggest threat facing us is the horrible things we are putting, allowing, into our environment."
This is a politically animated Olivia Newton-John talking now, despite her earlier warding off of me.
"I think it's becoming pretty obvious around the world that we are in a huge climate change. I think we are going to have to do what we can and more. Mother Nature is a huge force, yes, but we have our part to play and must do so."
Afternoon tea arrives. "I was looking forward to Irish tea. Is this Lyons or Barry's?"
She sips as we chat about music. "What do I listen to?" she retorts. "Oh my goodness me. There is such a lot of talent out there right now. Pink. I love Pink. Don't you love Pink? The Beatles, wonderful. Beth Nielsen Chapman, I did an album with her some years back, about what it is for people to go through grief, to live with grief. Chloe, my daughter, is a great singer..."
She is 70 now, the new 50s. "Does ageing worry me? No. I am delighted to be able to age... it is denied to so many."
It is time to go. She has another engagement, selfies and autographs with Irish fans. "What next for Olivia Newton-John?" I ask as we touch hands.
"What next? I don't know, isn't that what's exciting about life? Working hard while I am still able to raise money for my centre. My daughter to be happy and healthy. Do whatever I can to help people, which is what my mother told me..."
And I leave Olivia Newton-John, 40 odd years down the road from when Grease was the word, and it is a demure Sandy to whom I blow a kiss, but an equally defiant one.
The Olivia Newton-John exhibition continues at the Museum of Style Icons at the Newbridge Silverware Visitor Centre in Newbridge, Co Kildare until Sunday, August 18. It is open seven days a week and admission is free. The museum also features garments and interesting artefacts from Hollywood stars, musicians, and celebrities. For more information, see www.visitnewbridgesilverware.com or else call (045) 431301.
Don't Stop Believing' (Penguin, €17.99) Olivia Newton-John's just published autobiography is available in all good bookshops