'Big manufacturers just don't make products for disabled people' - Irish adult stores sourcing accessible sex toys for people with disabilities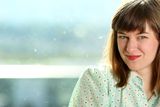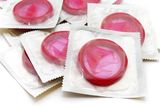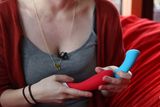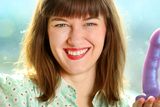 Sex toys were once something to be kept hidden as a dirty little secret, but now everyone from Cosmopolitan magazine to Gwyneth Paltrow is extolling the virtues of a vibrator.
People with disabilities use toys for the same reasons as anyone else, but they often find that their needs are not taken into consideration when it comes to product design.
However, adult stores around the world are increasingly working to recognise and cater to the sexual needs of disabled people.
Ann Summers' online store has been commended for its accessibility, as it has been adapted for easier navigation for users of all abilities, including those with visual impairments, motor deficiencies and cognitive disabilities.
Adult stores in Ireland are also making an effort to become more inclusive of disabled people.
Basic Instincts, a fetish boutique in Temple Bar, has installed a ramp at the entrance, and the shop is accessible on a flat even surface.
"We're 26 years in business now and we've had many people with disabilities into the shop.
Store owner Mike Ryan says the adult industry tends to neglect people with disabilities: "It is limited — big manufacturers just don't make products for disabled people.
"Unfortunately, I think they're inclined to be forgotten about, and I hate saying that."
While the industry may be lagging behind, Mike observes that his disabled customers are definitely "more confident and with it".
"They think, 'Why should I give up my sex life?' You can very easily shut down that part of your life if you want, but why should you?"
Although Basic Instincts does not stock products made specifically to cater to people with disabilities, they have improvised with design over the years, and offer custom services for certain items.
"The first time we were asked to do that was about 17 years ago, and it was really new to us. It was a young woman who was looking for a sex toy, and I had to go to Belgium to a supplier there who was really good, she was very happy with it," he says.
"It means that sometimes we have to look out for something if a person has particular needs and it takes a bit of time, but that's just retail."
He recalls a customer who was a thalidomide survivor and had little use of their arms and fingers, for whom they sourced a mouth sex toy that can be strapped to the chin and operated by just a slight movement of the head.
"They were very happy with it, and now they are married to another thalidomide (survivor) as well, and they have come in together and bought something else," he says.
Mike says the shop's disabled customers include men and women of all ages, and they will usually have a carer or friend to help them.
"It's across a spectrum. The last woman we had was in her 40s and then there was an elderly man who had a minder, he was a former soldier and he didn't mind talking about it at all.
"Sometimes the carer will come in first, and I need to know what the disability is first of all," he explains. "Or the person will come in themselves, and they'll say, plainly and abruptly, 'I want you to help me', and we would take it from there."
Shawna Scott, the owner of Irish online retailer Sex Siopa, thinks the industry is getting better at recognising the needs of disabled people. Customers contact her via email or phone to get advice on what toys would suit their needs.
"Everybody has different physical needs, so it makes no difference if it's a person with a disability or not. Some people need a vibrator that's a bit longer because they have trouble reaching, or someone who suffers from joint problems might need something they won't have to grip too hard on.
"That's just part of the job, trying to figure out what a person's wants and needs are, and catering to that with the toy or accessory that I think would work best for them."
Shawna specialises in toys made from 'bodysafe' materials, and her products are recommended by a number of physiotherapists across Ireland, as well as by NHS doctors in the UK.
However, she says that people with disabilities or anyone concerned with their safety faces difficulties navigating a largely unregulated industry.
"All the products that I stock are made from materials that are safe for internal use, the likes of silicone or hard plastics," she explains.
"The problem is the industry is really unregulated, so you can make a sex toy out of pretty much any old thing and it's totally legal to do so."
Our attitudes to sex toys have come a long way, but Shawna adds that the lack of regulations is likely to continue as long as sex toys are seen as "weird" and "dirty".
In the meantime, she advises people to be careful about what they're buying and make informed decisions to avoid toxic toys and protect their bodies.