15 minutes of vigorous exercise can reduce the risk of breast cancer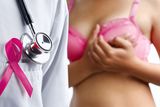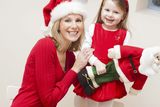 Fifteen minutes of vigorous exercise every day could cut the risk of getting breast cancer by one fifth, research shows.
Around 2,600 new cases of the disease are diagnosed in Ireland every year.
The Oxford university study of 125,000 post-menopausal women showed that those who did between 15 minutes and 35 minutes of vigorous physical activity a day, such as running, were less likely to develop breast cancer compared with those who didn't participate in exercise.
Read more:
What other things can you do to help reduce your chances of breast cancer?
Be breast aware. Most cases of breast cancer are discovered when women notice something unusual and go to their doctor.
Breastfeed your children. In 2013 the World Cancer Research Fund advised women to breastfeed for at least six months after a study of 380,000 people found it reduced the risk of dying of cancer by 10pc. The study found that mothers who did also saw their chance of death from circulatory disease drop by 17pc.
Read more:
Limit your alcohol intake. In 2013 research showed alcohol could cause up to 15pc of breast cancer related deaths. Alcohol was also classified as one of the most carcinogenic substances by the WHO.