Functional medicine: Is it the future of healthcare or just another wellness trend?
Functional medicine is a fast-growing field that counts celebrities amongst its advocates and medical doctors, homeopaths and nutritionists amongst its practitioners. But what exactly is it? Lynne Sharman takes an in-depth look and talks to experts for and against this emerging trend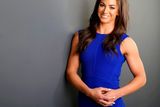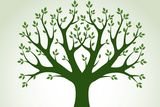 Functional Medicine is the alternative medicine Bill Clinton credits with giving him his life back after his 2004 quadruple heart by-pass surgery. Its ideology is embraced by Oprah and regularly features on Gwyneth Paltrow's Goop.
Developed in 1990 by Dr Jeffrey Bland, who in 1991 set up the Institute of Functional Medicine with his wife Susan, today the field is spearheaded by US best-selling author Dr Mark Hyman, adviser to the Clintons and co-director of the controversial Cleveland Clinic for Functional Medicine.
Dr Hyman, a medical doctor, says FM is "a rigorous system for assessing chronic illness using new advances in systems biology and systems thinking".
"Functional Medicine is not about a test or a supplement or a particular protocol," he adds. "It's really a new paradigm of disease and how it arises and how to restore health. Within it there are many approaches that are effective, it's not exclusive, it doesn't exclude traditional medications, it includes all modalities depending on what's right for that patient."
Functional Medicine isn't a protected title and a medical qualification isn't a prerequisite to practice. The result is an unregulated and disparate field, with medical doctors, nutritionists, naturopaths and homeopaths among the many practitioners.
It's this broad scope that makes FM seemingly applicable to every malady. In practice, this means a FM practitioner could recommend everything from taking pro-biotics to replace gut flora, an antioxidant supplementation to boost mitochondria function, a parasite cleanse, IV vitamin infusions, fish oil to 'unlock' autistic children or dietary changes to repair a 'leaky gut'.
In his blog Five Strategies to Prevent and Treat Cancer, Dr Hyman, while accepting the need for chemotherapy and radiation, says, "We can enhance immune function and surveillance through dietary and lifestyle changes, as well as nutrient and phytonutrient therapies. We can facilitate our body's own detoxification system to promote the elimination of carcinogenic compounds. We can improve hormone metabolism and reduce the carcinogenic effects of too much insulin from our high sugar and refined carbohydrate diet."
Some other chronic illnesses the field claims to treat include heart disease, type 2 diabetes, irritable bowel syndrome, ulcerative colitis, depression, anxiety and arthritis. However, some in the field are also involved in treating so-called 'vaccine injuries' and MS.
"Diseases aren't necessarily fixed, they're affected by many factors," Dr Hyman tells me. "MS is an auto-immune disease, so what's causing the auto-immune disease? It's not the same treatment for everybody, I've seen all kinds of different reasons, some might have gluten issues, gut issues, others might have a deficiency causing neurological issues, MS is a symptom."
Dr David Robert Grimes is physicist and visiting fellow of Oxford and QUB. His research into cancer focuses on modelling tumour metabolism and radiation interactions. For Dr Grimes, the lack of definition, or "double-speak" as he puts it, in FM is troubling.
On Dr Mark Hyman's view of MS he says, "there are a lot of terms put together there, all of which individually make a lot of sense, but put together in that way they do not.
"What does FM actually mean? It means nothing. It's a gift-gallop of words thrown together. It's criticised by advocates of evidence-based medicine because it's giving a veneer of scientific legitimacy to ideas that are considered pseudoscientific. For example, it'll take alternative medicine modalities like homeopathy and then call them 'bio-infusions' or something similar, rebranding it as something that works.
"It's a redundant name, real medicine is functional."
Popular and hugely profitable, FM is at the increasingly fraught intersection between alternative and evidence-based medicine.
Next month the third annual Lifestyle and Functional Medical conference will take place in Salthill, Galway on November 3. Last year's event was attended by more than 500 people and featured a keynote address by honorary consultant cardiologist Dr Aseem Malhotra, author of bestselling The Pioppi Diet (which was named one of the top five worst celebrity diets to avoid in 2018 by the British Dietetic Foundation).
He is the founder of 'Action Sugar' and believes sugar is the main factor driving obesity, type 2 diabetes and heart disease. Dr Malhotra will speak again at this year's conference, accompanied by Galway vascular surgeon Prof Sherif Sultan, and, among others, Dr Datis Kharrazian clinical research scientist, academic professor, and a functional medicine health care provider.
While not a Functional Medicine practitioner, Dr Malhotra is "very much supportive" of its themes. Dr Malhotra trained as an interventional cardiologist, inserting stents etc, but has moved into preventative cardiology, advocating dietary and lifestyle changes and criticising the overuse of stents.
"The healthcare system should almost be prescribing lifestyle changes. Currently, healthcare is failing patients [through] our over-emphasis and over-prescription of drugs, too many operations based upon [and] happening in spite of evidence of a lack of benefit and a lack of transparency with patients."
As well as Dr Malhotra's address, and new advances in treatments, attendees at the 2017 conference heard that half a doctor's knowledge is out of date five years after they qualify.
Dr Mark Murphy, who has worked as a GP in Dublin for nine years and is chair of Communications with the Irish College of General Practitioners, is alarmed.
"There are components of Functional Medicine that absolutely lack an evidence base and there are practitioners of what they call Functional Medicine, they charge people for intravenous nutritional injections, they exaggerate claims, and that is professionally inappropriate, unethical and it lacks evidence.
"Obviously promoting wellness and healthy diet is very welcome but going beyond that and stating that certain aspects of 'functional medicine' can lead to reduced inflammation or prevent cancer, we have to be very careful about those claims.
"If I, as a GP, engaged in some of these behaviours I would be struck off." Specifically? "If I was recommending treatments that lacked an evidence base, or if I was promoting diagnostic tests which are expensive and lack an evidence base... GPs engage every year in ongoing continuous professional development, I spend my evenings and my weekends outside of working hours attending educational events, small-group learning, large-group learning, engaging in research. This is an accusation that was levelled at the profession 30 years ago and then it was correct, but the profession has caught up…"
For Dr Murphy the allure of a Functional Medicine consultation is understandable given the time constraints on GPs.
"I work from 8am to 7pm, I have 40 to 50 patient contacts per day, I am out-the-door busy," he says. "When someone comes in with a very difficult mental health problem I can give 30 minutes to that person, but I can't give 30 minutes to everyone. It is unsurprising that people turn to alternative practices for their benefits: time and a holistic environment."
Last year one of the aims of Functional Nutritionist Maev Creaven in organising the Galway conference was to attract more GPs to the field.
"I'd love to see more GPs becoming aware of it, taking the time out to start looking at the data, perhaps even study Functional Medicine," she said. "Something is wrong with the system and doctors know it."
Maev, who has clinics in Galway and Dublin, holds a Bachelor of Electronic Engineering. She was introduced to Functional Medicine while travelling and trained at the IFM, in the US.
"I became very dependent on antibiotics and met a naturopathic doctor in Mexico City who gave me a book on digestive health," she says.
"I realised food is your medicine, as cliched as that sounds. It has caught fire," she says. "It's an exploding field of science.
"There are going to be people raising questions but I know, being on the ground, that the public are looking for Functional Medicine, it's evolving very quickly."
When we spoke ahead of last year's conference Maev was charging €399 to work with a client for three months.
As well as the cost of appointments, FM practitioners commonly charge extra for tests. An omega finger prick test is around €100. A vitamin D test can cost upwards of €60, full thyroid panel more than €150 and a gut function test €400. Prices vary between practitioners.
Often the outcome of such tests are seemingly 'benign' prescriptions of vitamins or cleanses. However, dietitian Orla Walsh stresses that even these can have potentially harmful effects, especially on "vulnerable" patients, if not prescribed judiciously.
"As a health care professional your first aim is to do no harm, when it comes to doing no harm you need to have evidence of safety…" she cautions.
"If someone was going through chemotherapy and they were taking high doses of vitamins or minerals those might exacerbate the negative symptoms of chemotherapy but they also might interfere with the therapy itself."
"There's a huge variation between therapists, some are brilliant and some are okay, and some are ludicrous snake oil salesmen."
One of Ireland's most prominent Functional Medicine practitioners is Dr Fionnula McHale, who has clinics on London's Harley Street and Dublin's Leeson Street.
She began her Functional Medicine career while training as a medical doctor and now travels the world working with high-profile clients. Dr McHale charges €425 for an initial consultation and €175 for follow-up appointments. Straightforward lab tests are €250 to €750, for complex cases testing fees can be up to €2,000.
She's enthused by the expansion of the field, but accepts there's a huge variation in standards.
"It's always exciting, there's fears over the growth of any industry," Dr McHale says. "I suppose the biggest fear for me is the commercialisation, the growth online. All you can do is recommend clients go to someone with a wealth of experience.
"The term [Functional Medicine] tends to be bandied around quite a bit. Other things people say, such as 'functional nutritionist', can be misleading as a term. Many people are Functional Medicine practitioners but don't have any real medical background at all... I think regulation is always probably the best way forward."
As for the issue of drug interactions, she says, "The ideal approach is to work synergistically with acute medical consultants and with the GP to develop the best avenue for the patient."
Testing and the interpretation of results is also an area of concern for Dr McHale, who makes patients aware when she's relying on anecdotal evidence rather than proven research.
"There's an awful lot to it in terms of biochemistry and physiology," she says. "You do need to have a very solid and well ingrained bio-chemistry background. A solely clinical background doesn't equip you with the knowledge to read a test.
"Evidence-base is the cornerstone of medicine and that has to be maintained. It becomes problematic in this area because you are looking at personalised medicine and that can be very difficult to evidence-base."
Dr McHale does use IV infusions in her work with high-performance athletes, but says they are "a very small part" of her Functional Medicine practice.
"They are gimmicky in the way that most people do them," she acknowledges. "Most people are using standardised bags, there's no individualisation there and that goes against Functional Medicine principles. Most of the people who are using them have no knowledge of Functional Medicine whatsoever and no knowledge of nutrition."
As for supplements, Dr McHale says, "You get offered any amount of money these days to promote X, Y and Z supplement but that's completely and totally unethical. If anyone is tying themselves to one brand, with the best will in the world, you'd have a bias towards using that."
GP Christine Ritter travelled from England to attend the Galway conference last year with a view to integrating Functional Medicine into her practice.
"It was very motivating," she says. "Where it wasn't perhaps as strong was to find the evidence. The Functional Medicine people would say, 'we've done this study and this trial and we've used this supplement that was successful', but they can't show massive research data which might make it difficult to bring it into the mainstream.
"I also know the rigorous standard of trials we have in medicine they're not usually that great either, it's often driven by who's behind the trial and who's paying for it.
"Every approach that empowers patient to work on their destiny [is beneficial], but you'd have to be mindful that you're not missing any serious conditions."
Dr Grimes says criticism of variations in the standards of traditional medical research can be fair, however due to the weight of research it is ultimately self-correcting. He adds, "The reality is that good trials are transparent, independent and pre-registered.
"Medical claims tend to be a lot more modest, generally the developments are a lot more modest. I go to a lot of conferences and they're a lot of things but not usually motivating… you're usually motivated if you've been sold something."
He is so concerned that patients' health and wealth are being put at risk by alternative therapies that earlier this year he joined Fine Gael TD Kate O'Connell and the Irish Cancer Society in introducing draft legislation earlier this year making it illegal to sell unproven treatments to cancer patients. Violators face jail and heavy fines.
Similar 'anti-quackery' legislation was introduced in Britain in 1939's Cancer Act which prohibits the 'offer to treat any person for cancer, or to prescribe any remedy therefor, or to give any advice in connection with the treatment thereof'. Dr Grimes says the Irish version, which has yet to reach the Dáil floor, has broad cross-party support.
"My involvement in shaping the Bill came from seeing first-hand the exploitation of patients and their families. Most patients undergoing treatment will take some alternative modalities in conjunction but a significant portion are talked out of their conventional medicine and seduced by false promises. Without the Bill how do people make a decision on what is best for them and whether something is legitimate or not, especially when they're not medical experts? It's a very unfair thing to ask patients to do especially when they're vulnerable."
Dr Grimes expects the remit of the Bill to widen beyond cancer patients after debate.
In the US, the FDA is now proposing a risk-based enforcement approach to homeopathic drugs that have the potential to cause risk to patients.
Meantime, Dr Hyman is working to grow the evidence-base for Functional Medicine worldwide. "The future is looking very bright," he says. "At the Cleveland Centre we're establishing a research base, building educational platforms, fellowships, residency programmes, rotations. We're advancing the field that's spreading across the world. We're seeing in China the development of a programme of Functional Medicine, South Africa, the UK, in London the Cleveland Clinic will hopefully have a Functional Medicine centre."
And while Maev Creaven and Dr McHale are in favour of regulation - which if robust and independent could answer much of the criticism around the quality of practitioners - Dr Hyman is happy for the field to grow apace, as it is.
"I think it's just good medicine," he says when asked if regulation is needed. "I think there's some aspects of the care that might be questioned but I am not so worried about that."
For Dr Mark Murphy regulation is a moot point as it can only apply once the field meets the standards of evidence-based medicine.
"Despite well intentioned calls for regulation, complementary and alternative medical therapies cannot be regulated," he says. "Only therapies that possess an evidence-base can enter our standard regulatory processes, including the Irish Medical Council, the Health Products Regulatory Authority and Irish advertising standards. In situations where complementary and alternative therapies develop an evidence base, they are no longer 'complementary and alternative', but in effect they become part of mainstream 'Medicine'.
l What are the principles?
FM has five basic principles. 1. We are all genetically and biochemically unique so it treats the individual, not the disease. 2. It's science-based. 3. The body is intelligent and has the capacity for self-regulation. 4. The body has the ability to heal and prevent nearly all the diseases of ageing. 5. Health is not just the absence of disease, but a state of immense vitality.
l Who can practise?
FM isn't covered by the 2005 Health and Social Care Act. Therefore, anyone can call themselves a Functional Medicine practitioner. Ireland's multi-profession health regulator Coru says there are no plans to extend the Act to cover FM at present.
l What is it worth?
In 2015 a report by Grandview Research valued the global alternative and complementary medicine market at $40.32bn, with Europe making up the biggest market share (nearly one third).
Worldwide, this market is expected to hit almost $200bn by 2025.