#My1000Hours: 'The power is in your story', says Niall Breslin
It's incredibly important to tell of your own struggles and to face mental health issues head on.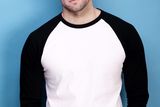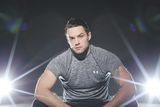 I have made this point many times when it comes to the conversation surrounding mental health.
It is incredibly important to tell your own story, and not to try tell someone else's. The power is in your own story.
Mental health is a highly subjective and complex subject. Although two people may have been diagnosed with the same issue, it may manifest itself entirely differently, and affect them in completely different ways. So attempting to define issues such as depression, anxiety and other mental health concerns, is really not helpful in many cases.
So much of the dialogue around mental health in Ireland, until recently, has been centred around policies and statistics, when really the people who deal with these issues could not care less about such information. However, in the last few years, it is the human aspect of mental health that is gradually overtaking the policy and statistic dialogue, and this has gone some way to making it easier for those who deal with these issues to come forward and seek help.
When we read a personal story of a mother, son, sister, or brother outlining their journey, it has a much more profound effect on us emotionally. Once we can relate to someone, that fear and isolation, so prevalent in darker days becomes a little more bearable.
That terror that you feel when you gasp for air during a panic attack, is slightly eased knowing that others deal with the same terror. Knowing that it's ok to feel this way, and it's absolutely ok to ask for help, can be so comforting in times of distress. The most devastating side effect of the stigma around mental health is silence. I feared being judged, or even perhaps fired from my job. Completely irrational thoughts (I can thank my generalised anxiety disorder for that one), as the empathy and support I received when I finally spoke openly was one of the most liberating feelings I have ever experienced. The stigma is slowly fading, it really is, but there is much more to do.
One of the greatest weapons we have against this stigma is normalising the conversation surrounding it. In Ireland, over recent years, we have become increasingly more addicted to being offended. On one hand, I feel it's fantastic that we are now considered a relatively liberal nation, that celebrates freedom of speech, but also generally, engages in political correctness, but on the other hand we often seek offence in entirely non-offensive comments and behaviours. If we are to normalise the conversation around mental health, it is important to recognise what is actually offensive. It's often our overreaction to non-offensive behaviour that is more damaging, as it can prevent others engaging in dialogue around mental health out of fear of being revoked.
With such a subjective topic there is no way of pleasing everybody, and we all have our own views on the matter of mental health, so it's important to promote debate but recognise that all views are valid once the person is telling their story and not pretending they have all the answers to others' problems.
This is exactly why I start every section of my talks and speeches with, 'This is my story'.
I often inject some humour into my conversation around my struggles with anxiety and depression. It makes it easier for me to talk about it this way but obviously, mental health issues are not funny. They are tough as hell to deal with but I feel it important for me to speak normally about my often hostile relationship with my mind. I also find writing stuff down on paper can help me rationalise my thoughts and make sense of what it is that can set off my anxiety attacks. It's like having an internal conversation with yourself and it can actually have quite a calming effect. Once I see my thoughts on paper, I can see with more clarity that I am being irrational and alter my behaviour to prevent an anxiety attack.
The reason I decided to write about this, is as a result of a few emails and social media communications I have received outlining how I should not be promoting just physical fitness with My1000hours as a one-stop life-saving cure for mental health issues.
Firstly, this is entirely off the mark and quite frankly wrong. The www.my1000Hours.com website is primarily made up of content of people's personal stories, sent into our site either anonymously or publicly in the hope of helping others who may relate to the blog post, and even in some cases be inspired to seek help. There are blogs on food, fashion, music and culture, but we wanted to have a blog that centres around people's journeys with their mental health while offering practical and pragmatic tips in order to find the best treatments that offer the most positive impact on their ability to manage their mind.
In my case, I have been quite open that it was a combination of medication, cognitive behaviour therapy and physical fitness that had the most profound effect on me, but it took a lot of patience and sacrifice to ultimately find the right combination.
For me, physical fitness was a huge help. Will it work for everybody? No, it won't. Are there people who struggle with issues that don't allow them to practise physical fitness? Of course there are. Should we therefore not promote it as a possible practice to explore in search of recovery? Of course not. The Irish Independent wanted to support us as a movement in some way, and kindly offered to let My1000Hours partner with Health & Living for the Fit January run, but more importantly help highlight what My1000hours is trying to do on a larger scale.
We felt it was important to develop mental fitness as well as physical fitness so we incorporated that into the weekly supplement and training programmes which further helps this normalisation we all seek. As a concept, My1000Hours is under eight weeks' old. Our mission is to help empower and help those who have struggled with mental health issues by creating awareness and normalising the conversation, while offering varying treatment suggestions to see if they can support a person's recovery.
We have big plans and are beyond passionate about tearing down the stigma around mental health but we are all still learning. Do not for one second think this is a movement that highlights purely the benefit of physical fitness on mental health. It's part of the message but not the main motivation of the concept. We are receiving messages from people who are out training for the run on March 7 who are informing us they not only going out and getting some air, they have conversations with each other about their emotional well-being. In many isolated places in rural Ireland this is amazing to hear and can help bolster community spirit.
So overall, what I am trying to say is, we need to recognise the complexities and subjective nature of mental health issues and celebrate the fact we are now finally opening up a conversation that for so many years was drowned in secrecy and shame.
Will everyone agree on everything? No. Should we promote debate and constructive criticism? Yes. But we need to perhaps park blinded cynicism and our addiction to being offended and start to recognise that we are now living in a society where people are talking more about their emotional well-being. I for one, am incredibly excited by this progress.
The Irish Independent My1000Hours 5k/10k in association with Berocca will take place on Saturday March 7.
You can sign-up for the event at www.FITMagazine.ie/events.
For more information on the work of the My1000Hours team, follow them at @my1000hours or go to www.my1000hours.com.