10 top Irish fitness trends to shape up in 2017
10 top fitness trends for the New Year that promise to leave you on your hands and knees and climbing up the walls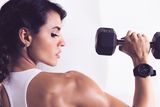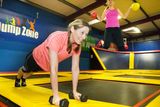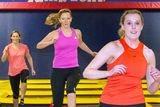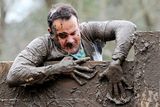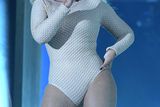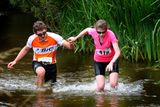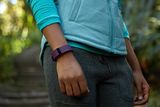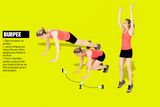 If you're thinking about getting active and fit in 2017, here are some of the latest gadgets, gimmicks and crazes to help get you on your way.
You don't necessarily need to go to a hot, sweaty gym and pump as much iron as you can. The new year will bring some revamped ways to exercise, but also some wacky and downright silly ways to get you moving.
SMART TRAINING
Wearable tech gadgets have brought fitness trackers into the mainstream. Gadgets like Fitbits and Garmin GPS watches are affordable, accessible and constantly evolving.
The new Fitbit Charge 2 (€160, Great Outdoors) does the usual jobs of tracking your daily number of steps and your sleep patterns, but it will give you your heart rate too, plus you can see who's calling and texting you. You can also link it to an app on your phone, input what you're eating and it will work out the calories you're burning versus taking in.
If you want more than that, Garmin has a range of popular GPS fitness gadgets (from €360, 53 Degrees North) that will track your distance, speed, pace, elevation, heart rate, energy expended, calories burned, interval training, and they can even calculate the recovery time you need.
BOUNCE YOUR WAY TO FITNESS
What better way to get fit than to bounce around a room? Liberate your inner child while also getting fitter and stronger in a gym full of trampolines. Jump Zone in Sandyford (jumpzone.ie/sandyford) in South Dublin offers interval training, weights and pure fun in its court-sized rooms of up to 40 trampolines joined together.
The good news is that you can burn up to 1,000 calories an hour.
Other bouncing or 'rebound' fitness options include Boogie Bounce classes (throughout Dublin), which give each person their own mini trampoline with a safety bar to hold on to, or you can work out in springy shoes at Kangoo Jump classes in North Wall in Dublin (kangooclub.ie) and Waterford (kangooclubwaterford.com). Their rebound shoes promise to be low impact for anyone recovering from injury.
HIGH INTENSITY INTERVAL TRAINING
People keep finding new ways of adapting high intensity interval training (HIIT) for spinning, running, pilates or strength and toning, and it can be applied to most exercises like lunges, sit-ups, squats etc. Beyoncé (below) stays fit by swinging weighted ropes and alternating bursts of sprinting and running.
HIIT gives you a shorter recovery time between hard intervals, hence the higher intensity overall, working you harder in a shorter space of time. Andy Kenny Fitness (andykennyfitness.ie) in Grand Canal Dock in Dublin offers more than 500 classes a month, many involving HIIT. He says for HIIT, you might spin hard on a bike for 30 seconds, easy for 15 seconds, before your next 30-second hard interval.
OUTDOOR TRAINING
Getting outside will be big news in 2017 when it comes to fitness. Regular classes now take place in local parks: in Dublin, there are loads to choose from like yoga with event organisers Happenings (happenings.ie) in Dartmouth Square, Dublin 6 (from April onwards), and
Yoga Dublin (yogadublin.com).
Bootcamp Ireland (bootcampireland.com) has sessions across Dublin including Phoenix Park, St Anne's Park in Raheny, Bushy and Marlay Parks.
GETTING DIRTY
Adventuring in the mountains will be a top trend for 2017, whether it's trail running, mud runs or obstacle races. You can swing, crawl, leap and swear your way to a fitter self by doing these incredibly fun, muddy challenges.
Some of the best include the really popular Run a Muck (runamuckchallenge.com) and Hell and Back (hellandback.ie), with river crossings, swamps to crawl through, ice baths, slides and nets to crawl under.
ADVENTURE
Adventure races remain hugely popular in Ireland and are another brilliant way of getting out into the hills. These usually involve trail running, kayaking and cycling. The Quest series is a great choice (questadventureseries.com) with events in Killarney, Achill and Glendalough. Gaelforce Events (gaelforceevents.com) also offers a motley collection, with highlights including the first-ever Gaelforce Dublin in February, and the ever-popular Gaelforce West in June. Other popular outdoorsy events include Mayo's Race2Glory (July/ race2glory.com), the Dingle Adventure Race (June/dingleadventurerace.com) and Ballyhoura's off-road duathlon series (ballyhouraactive.com) which kicks off with a race in March. Or if you want to take your multi-sport challenge to the next level, check out the 312km Ireland Coast to Coast race in May organised by 26Extreme (26extreme.com).
CRAWLING
It might sound like lunacy but it's actually a thing: The baby is back. But it's not ordinary crawling - the idea is to keep your back parallel with the floor and your hips level, kind of like a plank, and crawl slowly on your feet holding your knee up for a time as you go.
Andy Kenny Fitness in Dublin uses crawling as part of its intermediate/advanced body weight toning class.
YOGA
Yoga manages to stay on trend by constantly evolving and coming up with new and clever ways to challenge you. There's floating yoga, yoga raves and even nude yoga. Downward dog anyone?
Or how about aerial yoga? The Wall Climbing (thewall.ie) gym in Sandyford in Dublin offers an 'aerial silks' class three times a week.
Yoga for schools is also becoming really popular. Yoga Dublin says exam students in Leaving and Junior Cert years seem to benefit most from classes.
BOULDERING AND CLIMBING
Climbing is really catching on in Ireland. There are climbing walls popping up all over the place, like Awesome Walls in Finglas, Dublin, and Cork (awesomewalls.ie), The Wall (thewall.ie) and Gravity Climbing Centre in Inchicore (gravityclimbing.ie). The Get West activity centre in Limerick (getwest.ie) also has a nine-metre mobile climbing wall it can bring to any event.
Bouldering is predicted to be a particularly popular type of climbing in 2017, and it can be done indoors and out.
BODY WEIGHT TRAINING
You don't need fancy gear, equipment or a gym membership for this one, just use your own body to work out. So clear a spot in the sitting room, and start doing push-ups, squats, burpees, and planks, which can be varied depending on fitness.
It's good for building lean muscle, especially when you do aerobic or cardio exercise along with it.