15 ways to summer-proof your skin
While most of us are aware of the dangers of sun exposure, very few people take the proper precautions. So when the sun does decide to make an appearance this summer, be prepared with sunscreen and omega-3 supplements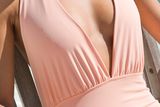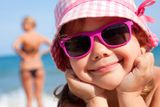 There are many great things about summer time, but sunburn isn't one of them. Even though we all know to wear sunscreen on every iota of exposed skin, it's still possible to get a bad burn without realising and spend the following weeks itching, peeling and fretting about skin damage.
Skin care expert Janette Ryan from La Roche Posay explains that research conducted by Ipsos globally showed that in Ireland, 92pc of people consider that exposure to the sun can cause health problems. But according to Janette "very few of us take appropriate measure to protect our skin in the sun."
With that in mind, we asked the experts exactly what you can do to protect you and yours this coming summer.
1 Seek cover
It's a known fact that Irish people like to shed their layers of clothing the second the sun comes out because we see it so rarely, but it's really important to keep covered up for your skin's health. Wearing protective clothing is wise, as exposed skin is more susceptible to damage. Seeking shade where possible is smart too, and it's not just overseas that we have to be careful.
Training manager with NUXE skin care Elizabeth Whelan says, "Don't be fooled when at home! The sun in Ireland can be as strong as - and sometimes stronger than - abroad."
Her advice for you and your family? "Give your children a course of cod liver oil before the hot weather kicks in, and buy protective clothing - sun-proof T-shirts, hats, sunglasses are all available for purchase. Cover them and yourself up as much as possible." Also remember to sit in the shade or even indoors during the hottest hours of the day - 11am-3pm.
2 Wear a hat and sunglasses
A wide-brimmed hat and sunnies aren't just a style statement in the sun, or accessories that help you see better in bright light. They also protect the delicate skin on your face, around your eyes and your neck and shoulders from over-exposure to the sun.
"Clothing and hats offer an Ultraviolet Protection Factor (UPF)," explains Janette. "Most summer clothing has a UPF of 10 or more, which is equivalent to SPF 30. But only 46pc of us wear a hat in the sun, and 26pc wear a long-sleeved shirt."
We're not saying you should go around sweltering in the heat, but a light linen cover up is a good idea in warm weather.
3 Wear sunscreen all year round
It might not feel it on grey winter days, but we really should be wearing SPF year round. Elizabeth recommends wearing at least SPF15 on the face every day, and a good way to do this is to buy a moisturiser containing sun protection factor.
"Even on a cloudy day the rays can be penetrating the skin," she warns. For ladies, it's also important to wear a make-up with a good SPF. Gone are the days when foundations and concealers that contained SPF had a chalky white look. These days most make-up products for the face do, from pharmacy brands to high-end, so check the label before you buy.
4 Always wear SPF in the sun
Janette's advice? "Apply a broad-spectrum sunscreen to all areas of exposed skin. Apply the SPF 20 minutes before leaving the house, then reapply every 80 minutes. There's a large choice of textures (cream, fluid, gel, lotion, stick) adapted to everyone's preferences and skin type." Again, gone are the days of gloopy formulas that leave a sticky, white layer on the skin. There are no excuses for not wearing SPF.
5 Apply well, and reapply!
Janette also says to make sure you apply a sufficient amount of product - "two layers rather than one" is her advice. Siobhan O'Mahony, Clarins training manager, tells us that the reason you apply in advance is so the SPF is absorbed in to the skin, and not just sitting on top. "It's important to understand the difference between water resistant and waterproof," she says. "Always reapply after swimming, showering and towelling."
6 Use a high factor
The Ipsos research shows that 70pc of people think sunscreen with a SPF of 50+ is dedicated to people who are particularly at risk, which isn't exactly true.
People with different types of skin can tolerate different factors, but SPF refers to the length of time you're going to be exposed to the sun. SPF50 means you can stay 50 times longer in the sunshine without burning than you could with no SPF at all - for people who would burn in mere minutes, that's not as long as it seems!
7 Avoid sun beds
One of the biggest myths out there is that using sun beds before a big holiday to give you a base tan will prevent sun burn - and according to Ipsos, 12pc think it is safe to go out in the sun without protection if already tanned. Wrong! NUXE skin care training manager Elizabeth Whelan explains why this is mistaken.
"Sunbeds omit UVA rays which can cause the skin to age prematurely, increase wrinkles and make the skin very coarse. Prolonged exposure to UVA rays can increase the risk of developing malignant melanomas." So it's actually not just sunburn that can cause skin cancer and premature ageing, but any unprotected exposure to UVA rays at all.
8 Get a separate SPF for your face
While having SPF in your make-up and moisturiser certainly help, if you're out in the strong summer sun for an extended period, you need facial SPF also. You can use regular body SPF on your face, as in it won't do any harm. But according to Elizabeth, facial sun care protection products are specially formulated for the delicate, thin skin of the face.
Plus, that's the area where most people want to prevent premature ageing - remember UVA rays cause wrinkles, age spots and general skin ageing, UVB cause sunburn.
9 Drink water
You should be staying hydrated anyway, but it's especially important in the sun. "Drink plenty of water to rehydrate all the body's cells" says Elizabeth. "A sachet of a product like Dioralyte can really help if you've been burnt."
10 Get Omega Oils into you
Taking omega-3 fish oils either through diet or supplements (or both!) could help to protect against skin cancer, according to researchers at The University of Manchester.
A clinical trial was carried out in 2013 and determined that taking a regular dose of fish oils boosted the skin's immunity to sunlight, and also reduced sunlight-induced suppression of the immune system, which affects the body's ability to fight skin cancer and infection. So load up on those oils for an added layer of protection by munching on oily fish like salmon and sardines, walnuts, beans and flaxseed.
11 Don't stay out too long
According to Elizabeth, "One of the most common mistakes we make in the sun is that on the first few days of our holidays we stay in the sun longer than our skin can tolerate. Gently ease yourself into sunbathing, starting with 20 minutes to an hour's exposure on the first few days, then extend your exposure time." Some people tend to reduce their factor the longer they are in the sun, but this can be a mistake, even a week or two into a holiday.
12 Wear after-sun
This product exists for a reason, as it often contains skin-healing and soothing ingredients like aloe vera and cocoa butter - it's not a con to get you to switch your regular body lotion!
"At night, skin is more active," says Janette. "It repairs itself in order to be able to perform its defence role during the day. Water loss increases at night, making it more difficult for the skin to renew itself and eliminate toxins, therefore I recommend using products to provide intensive skin hydration throughout the night."
It can also have an immediate effect. "It is important to note that sun exposure can be still active in your skin cells even when you come in from the sun, so an after-sun will cool the skin, hydrate and help prolong your tan," says Siobhan.
13 Prepare pre sun holiday
"Always exfoliate pre holidays!" says Siobhan. "This will renew your skin cells and prepare your skin for sun exposure." It can also help prevent peeling. "Peeling will only happen if the skin is burnt or when the skin is severely dehydrated," says Janette. "Stop it happening by exfoliating the skin and moisturising in advance." So, the better condition your skin is pre-holidays, the more reassurance you have.
14 Treat sunburn appropriately
Unfortunately, sunburn happens - often in stripes and awkward areas we missed. Don't put ice or cold water on it - soak the burn in room temperature water if you can. Apply a cooling after-sun, don't touch the burnt area and dress in loose-fitting cotton garments. "In severe cases apply a good natural yogurt every hour," says Elizabeth.
15 Have fun!
You could spend every second of the summer or your holiday worrying about your family's skin protection in the sun, but if you follow these tips it's highly unlikely you'll be in trouble. Relax, be wise in the sun, if in doubt reapply, and make the most of it. Oh, and remember! False tan offers absolutely no sun protection factor, so don't make the mistake of thinking your skin is really tanned and safe because of it!