Two mums, two dads, one mum: Meet Ireland's modern families
In 2014, what's considered a 'normal' family environment? These three Irish homes have thrown gender out the window proving all you need is love.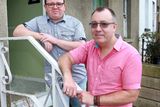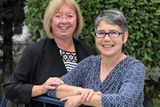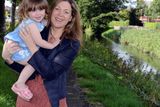 While the traditional view of a family unit tends to be a mum, dad and children, there are all types of alternative scenarios in the modern world today, and they are often overlooked.
From lesbian parents with two grown-up sons, and a same-sex male couple who foster and provide respite care to 
children in need, to a single mother who raises her daughter alone, these three loving Irish families describe their experiences to us.'
'I had two loving parents, which is more than some people have'
Dubliner Bernadette Manning (58) qualified as a social worker and is now CEO of a care company. Ann Pendergrast (57) is from Auckland, New Zealand, and is a qualified nurse who now works as a HR director. Their eldest son, Conor (28), lives in London, where he works as a salesperson at software company, Expensify. Their younger son, Daragh (25), lives in Auckland, where he is an events professional and student.
Ann and Bern met through work in London in 1980, came to live in Dublin, and entered into a civil partnership on Waiheke Island, New Zealand, in 2010. They were living as part of a close-knit lesbian community in London when they decided to start their family. Ann's family was supportive, she says, and while Bern's family was a little shocked, they weren't unsupportive.
They found sperm donors through friends, and having self-inseminated, Ann bore the children as Bern didn't want to be pregnant. "No money changed hands at all," says Bern. "The men who donated just wanted to be helpful to lesbians who wanted to have children, and didn't have any issues with giving over a bit of sperm. They agreed to meet any children who had come from their sperm once they grew up, if the children wanted this."
Ann and Bern were delighted when Conor and Daragh were born, but say that the legal situation in relation to the absence of equal rights around their children has always worried them. While the recent Finance Act changes have addressed their fears around how to manage inheritance for both children, they feared that if anything happened to Ann, Bern would face a legal battle to keep custody of the boys. Now they are getting older, they worry that their sons might be denied decision-making powers and access to Bern, in the event that she becomes unable to look after herself and Ann is not around.
The women say that they love their children very much and are proud of them. They really enjoyed being part of their growth and development, and even though the boys both live abroad now, it gives them a good excuse to travel.
"Our sons are clever, beautiful and good fun," says Bern.
"We've had lots of laughs. As parents, it was important to us to instil in them a strong sense of fairness, an empathy for those who are oppressed or weaker than themselves, a strong love of and respect for animals, trust and belonging to the lesbian and gay community, a love of music, a strong work ethic, and a value in education and also in experience."
Conor and Daragh say they are both very proud of their mums, whom they describe as strong women who have happily stood up for themselves and others to push for change. They were out, in a long-term relationship, and had two children by the time Ireland had been instructed to decriminalise homosexuality as a result of David Norris' legal challenge. Now they're hosting concerts, running festivals and fundraising for marriage equality.
"Looking back on what they risked to bring us up and push for their rights — our rights — it makes me very proud," says Daragh. "I'm very lucky to have them. When asked, I say that having two mums was awesome, thanks. I had two loving parents, which is more then some people have, so I would say it was perfect. In personality, I'd say that Ann was more the mother and Bern had more of the traditional father figure role. Like any cheeky kid, if Ann said no, I'd go to Bern or vice versa."
Conor says that it's a myth that you need a mother and a father for balanced development. He believes all you need are loving parents and all kinds of positive role models.
"My mums were very conscious of the need for positive male and female role models in our lives," he says. "They always made sure there were great men around, including family members, our own friends, and their peers from Gloria, Dublin's Lesbian and Gay Choir, where we had many lovely uncles.
"We want to make sure that other families with lesbian or gay parents have the protection that they need and deserve. The next step will be the public debate and vote in next year's referendum on marriage equality."
'The advantage to being a single parent is that every decision is made by me'
Cork-born actress, Rachel Sarah Murphy (40), is the mother of Lolly (2). She is best known for playing the role of Jo Fahy on Fair City, and she runs the acting school, the Irish Film Academy in Temple Bar.
'I was 38 having my daughter, and she was planned," says Rachel. "The relationship I was in dissolved early on in the pregnancy" though she says of Lolly's father that "we remain great friends. When you really want something, as I wanted my daughter, every single stage is fabulous."
Rachel had a fantastic pregnancy, and her daughter Lolly, whose full name is Olivia Florence Victoria, was born two-and-a half years ago by Caesarean section. The actress worked right to the end of her pregnancy, and was back working at her acting school within a week, bringing baby Lolly with her.
"Lolly is great fun and is a very outgoing and sociable little girl," she says. "I adore her and adore motherhood. The advantage to being a single parent is that every decision is made by me, and the disadvantage is the exhaustion. You can forget about a love-life, unless it's with someone who also has children and understands the situation, as Lolly could arrive into the bed at three in the morning.  I didn't start dating again until she had turned two, and am now seeing someone who is a well-known actor from Cork, and has children too. You have to choose someone who is super with your child, and he is wonderful with her."
Rachel says that as a single mother, Lolly is her priority and her focus is completely on her child. There isn't really time for herself, although she has started going to the gym lately, while Lolly goes to the children's group based there. "It's 45 minutes, and there's no hanging out in the sauna or steam room afterwards," she laughs. "That's over. I have a secretary and a babysitter and my life doesn't work without them. Lolly's grandfather, my mother's partner, is a big influence in her life, and there are plenty of close males in our family, including her uncle and three cousins."
Rachel found her daughter's first year to be hard, between sleep deprivation and moulding into the frame of motherhood, and she found the cost of childcare "ferocious."  It is getting easier as Lolly gets older, and in years to come, Rachel can employ an au pair.  The perceptions around a single mother also exasperate her. "When I say that I have started dating, some people  say that I must have been so lonely, but I wasn't in the slightest," she says. "I could go to bed at 8pm with my daughter if I wanted, rather than having to pick up a man's socks from the floor and wondering what he wants for dinner. There are so many pluses that I didn't care about the hardships, and when Lolly said 'Mummy' for the first time, my heart just melted. You just make it work, and I am very proud that I can be on TV, run a company successfully and rear my daughter myself."
'When you foster, you inherit a child with baggage, and it is often tough work'
Arklow-based couple Dave Thomas (48) and Patrick Bracken (33) are together 15 years, and entered into a civil partnership in May 2012. Dave is the founder of media company, Dt Media Ireland, while Patrick is the founder of Arklow Events Management and owner of Zestful Ireland
'We wanted to have a family, but having our own biological child or adopting proved very expensive, and we were appalled and frustrated to learn that only one of us would be considered the legal parent/guardian," says Dave.
Dave and Patrick felt that they could provide a stable, happy and fun environment for a child in care, so they applied to become foster parents through a private agency. They went through intensive scrutiny in the assessment process, just like every couple or individual does, and became the first same-sex couple to go through the entire process as a couple.
"We faced some obstacles due to our sexuality, which was unfair," says Patrick, "but after a year-and-a-half, we finally got through the stressful and exhausting process and became foster carers. It was daunting and a lot of pressure, but we really wanted to foster children, so that kept us focused and strong. Strict restrictions were placed on us for the first year, and we weren't allowed to have a child stay with us for longer than 28 days, and only those aged from seven to 12. This meant we could only do respite care, but we received great reports from all of the social workers we worked with, so eventually the restrictions were lifted. The reaction we encounter has all been very positive. We are aware that some people are uncomfortable with two guys caring for children, but Arklow people have been wonderful."
Dave and Patrick have now fostered and provided respite care for a number of children, and have found it an amazing, rewarding experience that is extremely challenging at times. Patrick says that Dave is a great listener and communicator, and the foster children they have had in their care find it easy to confide in him.
"Often the child is damaged by the 'system' he or she exists in, and from the personal circumstances that brought them into the system in the first place," says Dave, who says that Patrick's best qualities are his unfailing positivity and capacity for forgiveness. "They may have drug-addicted parents, or have suffered sexual abuse, violence, starvation, and mental and physical abuse, so when you foster, you inherit a child with a lot of baggage, and it is often tough work.
"But you have to remember that at the heart of all this, there is a child who never asked to be brought into a world that is a chaotic mess, and who just wants to be loved and be allowed to live as a normal child would."
As parents, Dave and Thomas say that they can be strict at times, but always for the benefit of the child, and their house is always filled with laughter, music, singing and talking. They show the child how to cook, use all the appliances in the house, and teach them about being part of a family and a team.
"Often the children don't trust adults due to what has happened to them, so it's important to maintain honesty and frankness," says Dave.
"The funny thing is that after the children have come and gone, we hear from social workers that the children have requested to come back to stay with us, as 'Dave and Paddy are great craic." So we must be doing something right!"