Royal Family and Game Of Thrones influence the UK's top baby names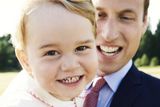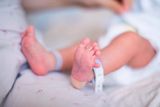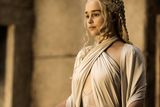 Joe Nerssessian and Shreya Kalra
Characters from Game Of Thrones and Prince George's popularity has influenced the top names for babies born in England and Wales last year.
Oliver and Amelia kept their place as the overall top names for boys and girls born in 2014, but the list released by the Office for National Statistics (ONS) shows royal names and those used in film or TV remain popular.
George rose three places to 7th as the young prince received more public attention. It was joined by William and Harry which keep their places in the top 10 as parents appear to seek royal approval before making their final decision on baby names.
Prince Harry coupled with the popularity of One Direction's Harry Styles sees the name come in at third, with 5,379 parents opting for it last year.
Game Of Thrones popularity saw 53 parents choosing Khaleesi for their newly born daughters and 244 babies being named Arya, as in the Stark character.
Tyrion, with 17 mentions, and Theon, with 18, were the most popular boys' names from the fantasy TV show which is loosely inspired on the Middle Ages - a period that is seeing a revival in terms of baby names.
Read more:
The trend relates to the recent popularity of Victorian and Edwardian names, according to Siobhan Freegard, founder of parenting site Channel Mum.
Ms Freegard said: "Out with the new, in with the old. While Victorian and Edwardian names have been popular for some time now, this year's list shows parents are now searching much further back in time, even to the Middle Ages. Meanwhile more modern names are tumbling down the chart.
She added: "New boys' entry Ellis is a Middle English version of Elijah, while Elijah itself has jumped 16 places in popularity to 53. Another new entry, Jackson, is a trendy name recently chosen by film director Spike Lee, but has its origins with 14th century Scots and English families meaning 'Son of Jack'."
Ms Freegard also said the popularity of older generation names is resonating with people because it reminds of them a simpler time, rather than today's "technology-based" world.
She said: "Bringing an old name into your house is like bringing a piece of Olde England in or a piece of nature. It is like bringing home a piece of heather or another plant."
Downton Abbey has contributed to the rise in popularity of Victorian names such as Rose, Cora, Violet and Edith, with usage of all four names increasing since the first series aired in 2010.
Read more:
And reality stars are also seeing their stocks rise, with names such as Joey and Rosie rising due to their use in The Only Way Is Essex and Made In Chelsea respectively.
Juliet Blank, associate editor at Netmums, billed this year's list release as a "story of royals versus reality stars".
She said: "While the Prince George effect has pushed the name George three places higher in the coveted top 10, Harry and William are still reigning high too.
"Ms Blank added: "Towie star Joey Essex is behind the fast rise of Joey, which makes a new appearance in the top 100 this year and Made In Chelsea TV beauty Rosie Fortescue has seen her moniker grow five places."
New entrants in the girls' top 100 included Harper, showing David Beckham's choice of name still seems to influence parents as it climbed 71 places since last year.
Sticking with football, the 2014 World Cup seemed to sway some parents with Messi, Ronaldo and Neymar being used four, 11 and eight times respectively. And fans of Luis Suarez stuck with the name Luis despite his departure from England.
Other pop culture references include Disney musical Frozen which continues to popularise Elsa - a traditional turn-of-the-century name - with 534 babies taking the name, meaning it just missed out on a place in the top 100.
For the fourth year running Amelia was the most common name given to girls, while Oliver also topped the boys' list in 2013.
The figures show that in England, Amelia was the most popular name in eight of the nine regions, whereas Oliver topped the list in seven of the nine areas of the country.
In Wales, Amelia has been the most popular name since 2012 and Oliver replaced Jacob in 2013.
In the boys' list, Jackson, Joey and Ellis entered the top 100 but the biggest increase was Kian, which climbed 41 places to number 53 from last year.
Despite successfully being re-elected earlier this year, Cameron dropped out of the top 100 in 2014 and David remained in 50th place. Boris was used five more times than last year.
Of the four Labour leadership contenders, Jeremy, used 99 times, was the most popular baby name in 2014, followed by Andy (37 times), Yvette (four times) and Liz (three times - up from zero).
Top 20 boys' names in England and Wales 2014
1. Oliver
2. Jack
3. Harry
4. Jacob
5. Charlie
6. Thomas
7. George
8. Oscar
9. James
10. William
11. Noah
12. Alfie
13. Joshua
14. Muhammad
15. Henry
16. Leo
17. Archie
18. Ethan
19. Joseph
20. Freddie
Top 20 girls' names in England and Wales 2014
1. Amelia
2. Olivia
3. Isla
4. Emily
5. Poppy
6. Ava
7. Isabella
8. Jessica
9. Lily
10. Sophie
11. Grace
12. Sophia
13. Mia
14. Evie
15. Ruby
16. Ella
17. Scarlett
18. Isabelle
19. Chloe
20. Sienna