Those who attend the Centre for Talented Youth are smarter than the average graduate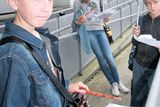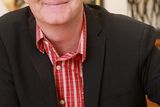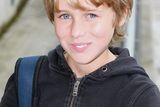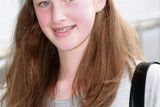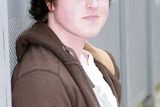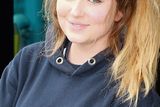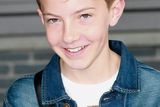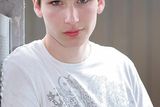 'It's very difficult to explain to people what we're doing here," admits 17-year-old Caroline Crowther. "I mean, without sounding horribly pretentious."
There are murmurs of agreement from the room. "Usually, I just tell my friends I'm at nerd camp," she grins. "And leave it at that."
"Nerd camp is good," deadpans Fionn O Maoileoin. "Because it's self-deprecating. People are less inclined to hate you when you're self-deprecating."
It's Wednesday morning at the Centre for Talented Youth (CTY), Ireland. Based on campus at Dublin City University, the school aims to help gifted youngsters fulfil their full academic and social potential by creating a stimulating environment in which they can interact with like-minded peers.
The CTY is a three-week residential summer camp. And most of these geeky, likeable, high-spirited, endlessly entertaining and – just occasionally – smart-alecky children have been enrolled here annually since they were in primary school.
Do clever kids get a hard time from their schoolmates, I ask?
"No," says Fionn. "But by virtue of the fact that people know you've been here, even if you never mention it to anyone, there is an assumption that you must be arrogant. That you must think you're better than everyone else."
"Which, of course, you don't," his classmate hastens to add.
"Although you probably are," another chips in, jokingly. There is more raucous laughter from the group.
So how were these Hibernian Doogie Howsers identified and recruited to a better life?
When she was just seven, Sorcha Fallon from Cork read 'The Hobbit' from start to finish. "I think my mother was surprised by that. She thought, 'what on earth is a seven-year-old doing reading 'The Hobbit'? She took me to an educational psychologist and I ended up here."
For the purposes of this conversation, Fionn's classmates are gathered around on high stools. But Fionn has elected to sit on the floor.
"I've always been bad with people," he admits. "I got into a lot of fights. I couldn't really talk to anyone properly. You know the kid in school everyone hates? That was me."
He is precocious, remarkably articulate and sitting with his legs folded on a stone-cold linoleum floor for no apparent reason. Yes, at a stretch, I can just about imagine this kid having trouble fitting in at a regular school.
Initially, Fionn's parents assumed their son was slow and sought advice about getting him remedial assistance. The expert verdict, then, came as something of a surprise.
"The evaluator said, 'actually, he's not stupid. He's smart'. My parents said, 'how smart?' And she said, 'well, he's in the top 1pc'," Fionn explains.
For programme director Dr Colm O'Reilly, students with advanced abilities are just as deserving of special attention as those with learning difficulties.
"School curriculums are designed for those in the middle. But when the people at the bottom have difficulties, we have resources in place to help them. The kids at the top don't have that support," says O'Reilly.
"If someone is good at football, they join a football team. There's a support structure available to them there. If you're good at maths, what's your outlet? Who's going to help you follow your maths dream?"
The CTY is a non-profit organisation and O'Reilly has been involved since its inception. He says the stereotype about bright kids – that they're bookish, bad at sports and have no friends – is wide of the mark.
"I won't lie and say those kids don't exist, but they're not representative," he says.
The adverse effects, O'Reilly reckons, of a gifted child languishing in the school system varies on a prodigy-by-prodigy basis.
"Most high-ability students in the school system would be under-stimulated. They're re-learning stuff they already know and they're bored. That's normal," he says.
The key factor is whether or not they have an extracurricular outlet into which they can pour their talents. "If they're into sport or music or art, they'll usually put their energy into that. But if they're not, they tend to get bored and frustrated," says O'Reilly.
For boys, in particular, that frustration can manifest itself in misbehaviour, disruption and ultimately underachievement.
"Take kids who are into computers," he continues. "They're spending six hours a day playing video games. That's not good for them, academically or socially. But they have talent and they're motivated.
"On a course like this they can learn to programme, they can learn animation, they can design apps. They're in a class with 10 other kids, with similar interests, and hopefully they'll interact."
How talented, I ask him, are our nation's talented children? Very talented, he assures me. In computer animation, they can often do things after two or three days that university students can't do at the end of their first year. In the medicine course offered, they're learning lessons straight out of second Med.
"I mean, they're diagnosing illnesses. It's only when you see the level these kids can work at that you realise, 'oh my God, how bored they must be at school'," says O'Reilly.
The primary school side of the school's operation is non-residential. But Grainne Hutcheson, Ciaran Hegarty and Josh McCabe are all CTY veterans of long standing. I meet the trio as a session of their class's Model UN is about to convene.
Ten-year-old Ciaran tells me the class have been learning about diplomacy. I ask him what the term means. "You know when Obama came here and drank a pint of Guinness to make us all think, 'yeah, Obama is a cool guy'? That's diplomacy."
Ciaran is representing Pakistan. His friend Josh is arguing the case for Greece. But Grainne, arguably, has drawn the shortest straw of all.
"I'm North Korea. I'm a dictator called Kim. All his family before him were brought up as dictators, so he's kind of a dictator as well now, I think."
From the (admittedly limited) contact I've had with students today, they seem like an incredibly talented bunch. I haven't heard any working class – or rural – accents.
"It's a self-selecting group," says O'Reilly. "We write to schools at the beginning of the year and ask, 'if you have any pupils in the top 5pc, can you send them to us?'"
Some students on the course are provided with financial assistance to attend. And 300 students from local designated disadvantaged schools are taken in and taught – both at the camp and in separate programmes that CTY run throughout the year – with support from law firm Matheson Ireland.
But O'Reilly concedes that many of the gifted children most in need of support are underrepresented on the course.
"That's a problem in all educational institutions. It's a problem in universities, even though there are access programmes. It would be good to go out into schools and find these kids, because their parental support, and access to materials, mightn't be as good as it could be.
"The ones that do come in, once they arrive, there really isn't that much [difference between them and the more privileged children], which is interesting."
For the kids who come here every year, especially the teenagers, the most salient benefits of this programme are that they enjoy being here, that they enjoy being around each other and that it provides them with an opportunity to come out of their shell and not feel self-conscious about who they are.
For many of them, the weekly disco each Friday is where they let their hair down. When Radiohead's 'Street Spirit' is played, Sorcha Fallon tells me, everyone present lies down on the floor and waves their hands about in the air.
Don McLean's 'American Pie', meanwhile, has its own dance moves that students, by long-standing tradition, perform each year. Even the Pokemon theme tune has been known to cause the occasional stampede.
And they call this nerd camp.
"I guarantee, if you want to see some very smart people behave like absolute idiots," laughs 16-year-old Conor McDonnell from Castlebar, "this is the place to be."