Anna Nolan: '€10.50 for a coffee and cake... I feel sorry for the tourists who leave Bewley's feeling ripped off'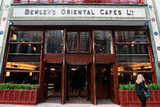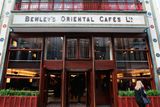 There's nothing as precious as having a friend or family member to rant at. You can ring them up and simply say: "I'm just gonna rant."
They know the rules. They can only interject to say things like "l knoooow".
The rant must be quick and to the point. Rambling rants are unfair on the listener. The rant call finishes with: "OK, rant over. Bye." That's it, with the rant never to be referred to again.
I had such a moment with my mother on Saturday. I'd just walked out of Bewley's and needed to vent.
Fifteen minutes earlier, I was walking up Grafton Street, getting a little tired, and fancied some coffee and cake. At that exact moment, I was outside Bewley's, and as I hadn't been in since it reopened I decided to give it a go.
It looked full, but a young waiter quickly spotted me and took me upstairs.
I was put at a table so close to the next one that I could hear every word of the couple's petty, tired, Saturday afternoon argument.
Then I saw the menu, and the prices - €4 for a large Americano and €6.50 for a slice of lemon drizzle cake. That's nearly €11.
I weighed up whether to sit there and have the cake and coffee and fork out what would be €12 with a tip or leave. I left.
I was fuming, and I'll tell you why I rang my mother.
We've been lucky enough to have travelled to some of Europe's most interesting cities, where we've visited some of Europe's most incredible cafes.
Take Cafe Slavia in Prague. We were there some years ago with my sister, and this cafe was recommended as a treat, so we knew to expect it to cost a little extra.
The second you walk in to Cafe Slavia you're formally greeted by a waiter wearing a dickie bow and waistcoat who shows to your seat.
You feel like you've travelled back in time. The decor is grandiose with chandeliers in abundance.
The breakfast is world-famous. It's very Czech, so there are some unusual items.
We went for Ricotta with basil, dried tomatoes and marinated olives, Parma ham, Milano salami and Pecorino cheese, eggs Benedict with ham, salty waffle with smoked salmon, dill sour cream and salmon caviar, butter croissant, pastry, coffee and tea - all for €14.
Cafe Pruckel in Vienna is another cafe I had the good fortune to visit last year.
The staff again are in waistcoats and dickie bows, the interior is mid-century with a beautiful enormous light in the middle of the room and the coffee and cakes are sublime.
The coffees can be expensive, but a regular one is just under €3. I left these two cities having had a wonderful experience in their exquisite cafes.
I feel sorry for the tourists who leave Bewley's feeling ripped off, with very little to show from €15. Thank God I had my mother to rant at.